How to activate the Concierge
The Concierge addon system allows you to create a unique affiliate or referral booking link to share with hotel receptionists, event planners and DMCs that pass on business to your restaurant.
Tableo keeps track whenever an affiliate books a table for guests using their unique link ID. This allows the restaurant to monitor the number of bookings the affiliate generates and to reward accordingly.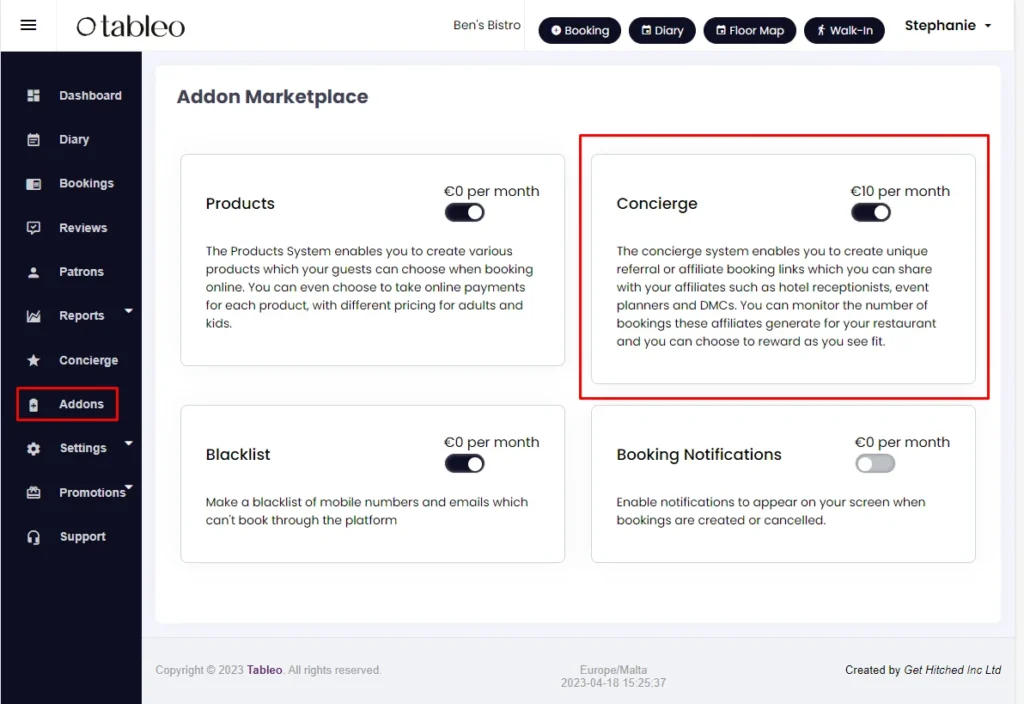 1. Login to Tableo.
2. Head over to Addons in the left panel
3. Enable the Concierge toggle
IMP: Enabling concierge will incur a €10 monthly fee.
Creating an affiliate link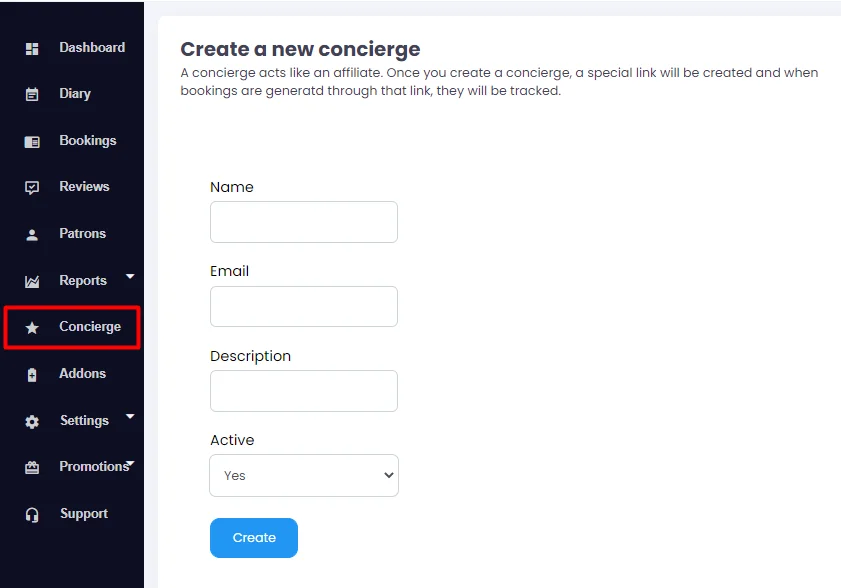 1. Go to Concierge
2. Click 'Add new' in the top right corner
3. Fill in your concierge details and hit 'Create'

1. The affiliate link is now available in the Concierge main page.
2. Simply share the link with your affiliate.
From the Concierge main page you will be able to see the number of bookings coming in, as well as being able to edit and add new affiliates.