Through the Products system feature, you can create a number of "products" to be shown in the online booking widget, allowing your guests to choose between different product options at checkout. You can even choose to take online payments for each product with differing prices.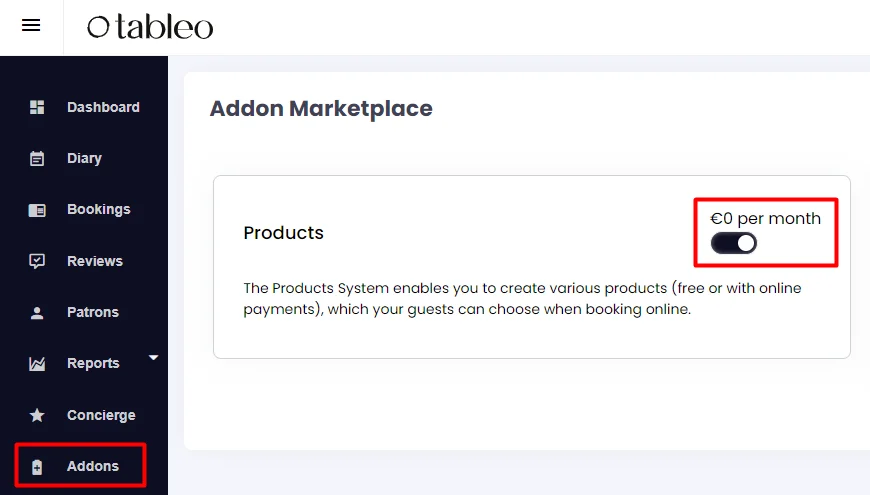 1. Login to Tableo.
2. Head over to Addons in the left panel.
3. Enable the Product toggle.
1. Go to Promotions > Products.
2. Click 'Add new product' in the top right corner.
3. Fill in your product details.
4. Choose between normal service hours or special service hours.
5. Add your dining areas and hit 'Create'.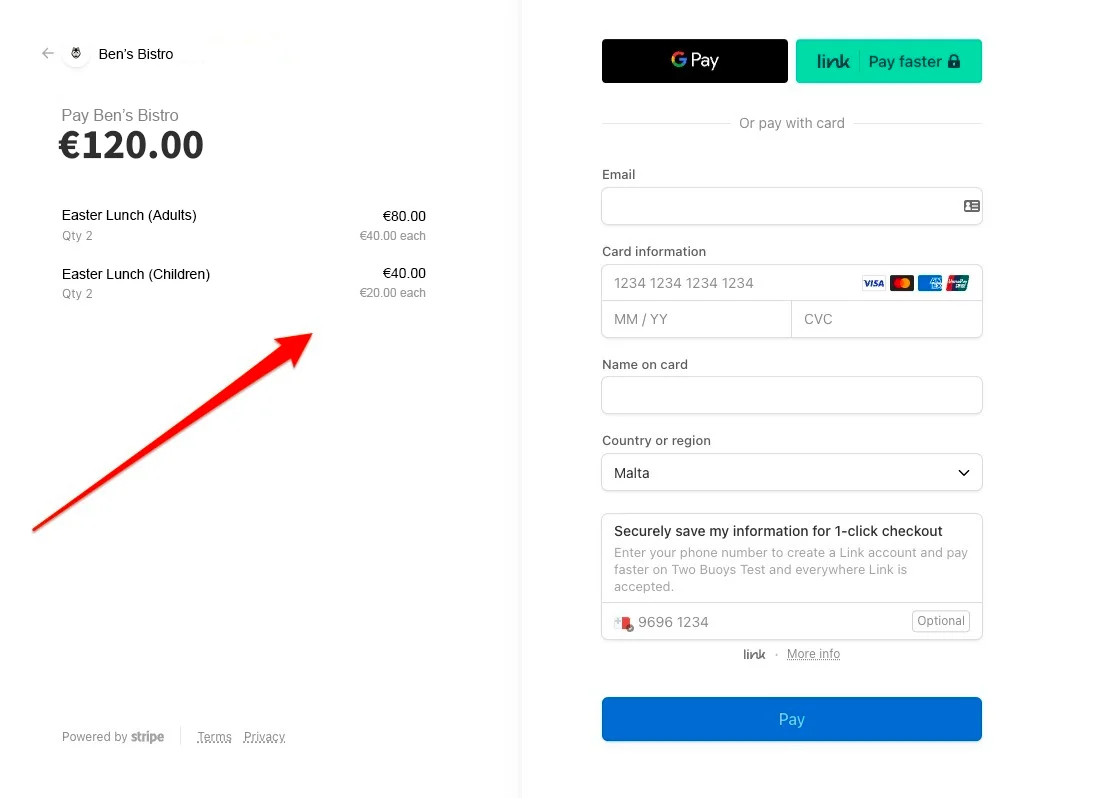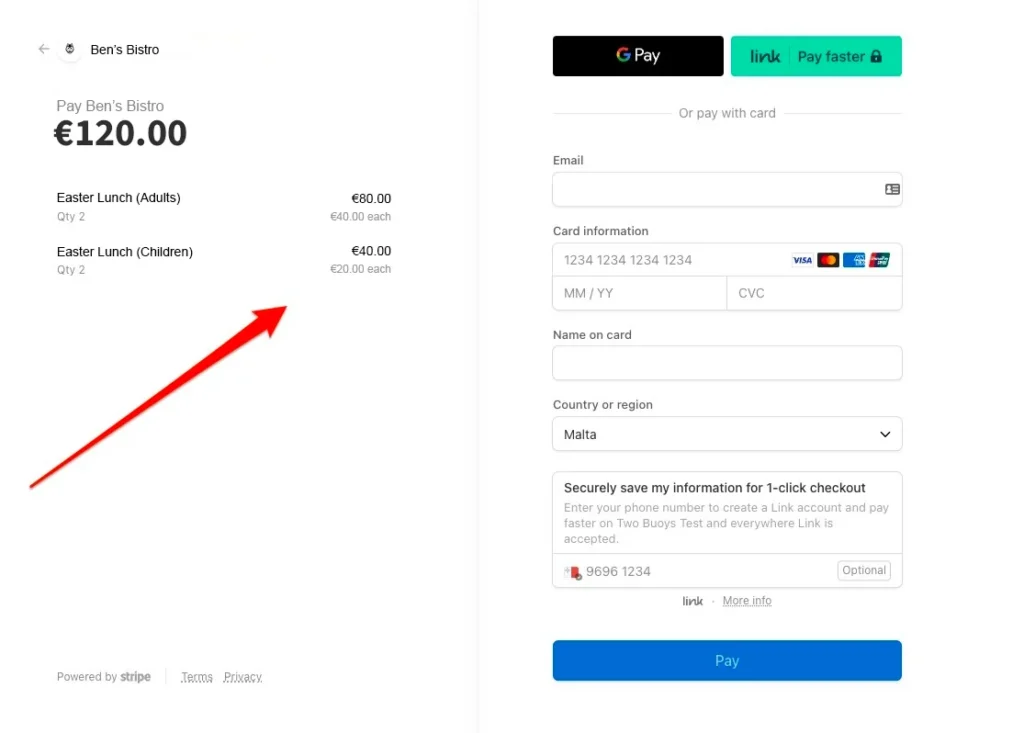 Once created, your online booking widget will automatically include your products for the specified date / time.
If you want special service hours to apply, remember to set these first. Read our article on How to set special service hours.
If you are creating a Product for a children's menu, ensure you have kids enabled in your booking widget setting found in Settings > Booking settings.