Creating a customer blacklist
1. In the side menu, click on "Addons".
2. Enable the "Blacklist" feature.
3. Once enabled, go to "Promotions" from the side menu.
4. Click on "admin.Blacklist".
5. Click the blue "+ Add New"  button from the top right corner to add any customers you would wish to blacklist.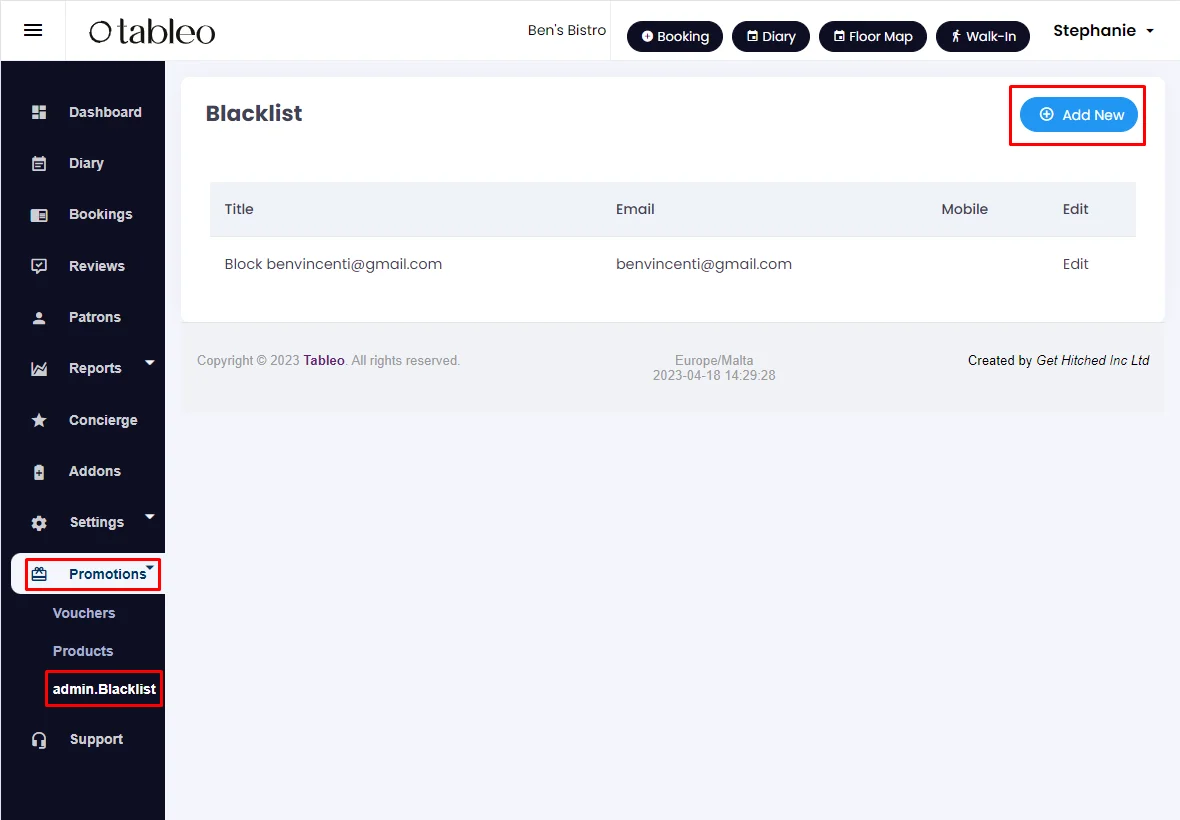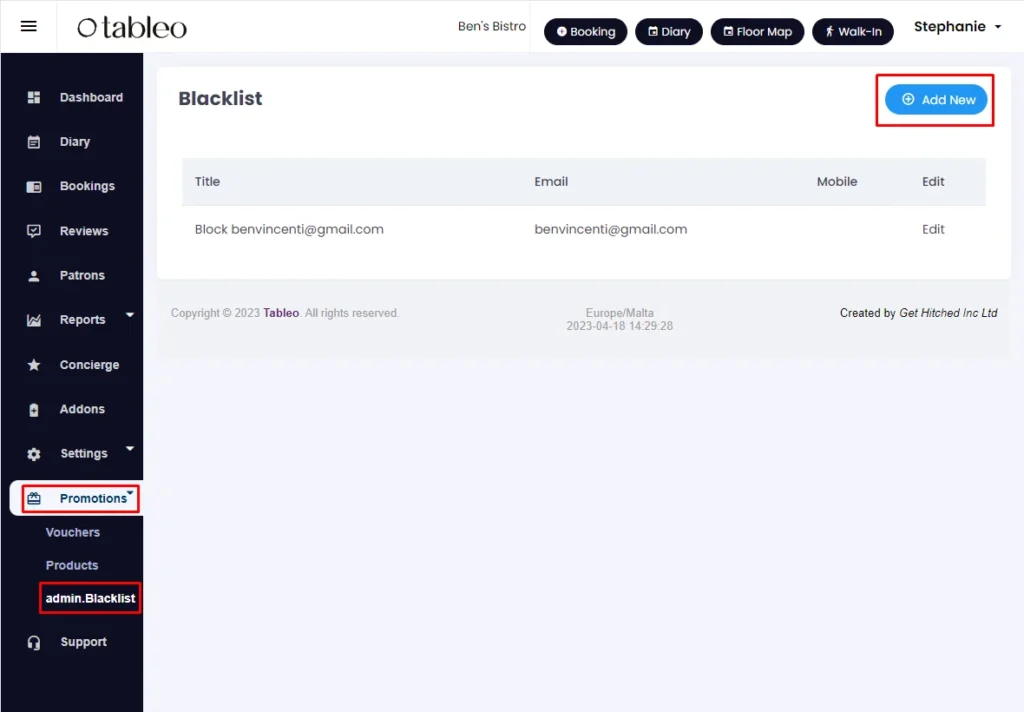 6. You can block a customer by their email address and/or mobile number.
Partial lists are taken into consideration as well, so if you just write "Gmail" in email, it will block all reservations from Gmail. Similarly, you can block all phone numbers originating from a particular country code.