How to add a customer to the Waiting List
You may choose to add a customer booking to the Waiting List either manually or automatically.
Automatic add to Waiting List
1. From the side bar, go to Addons. Make sure that your Waiting List feature toggle is on.
This will activate the waiting list for your restaurant.
2. Whenever a customer tries to book a slot that is full or unavailable from your restaurant widget, they will be invited to join your restaurant's Waiting List.
3. You may view your waiting list from Diary>Guest List.
4. When a table becomes available, simply contact the waiting customer to confirm booking.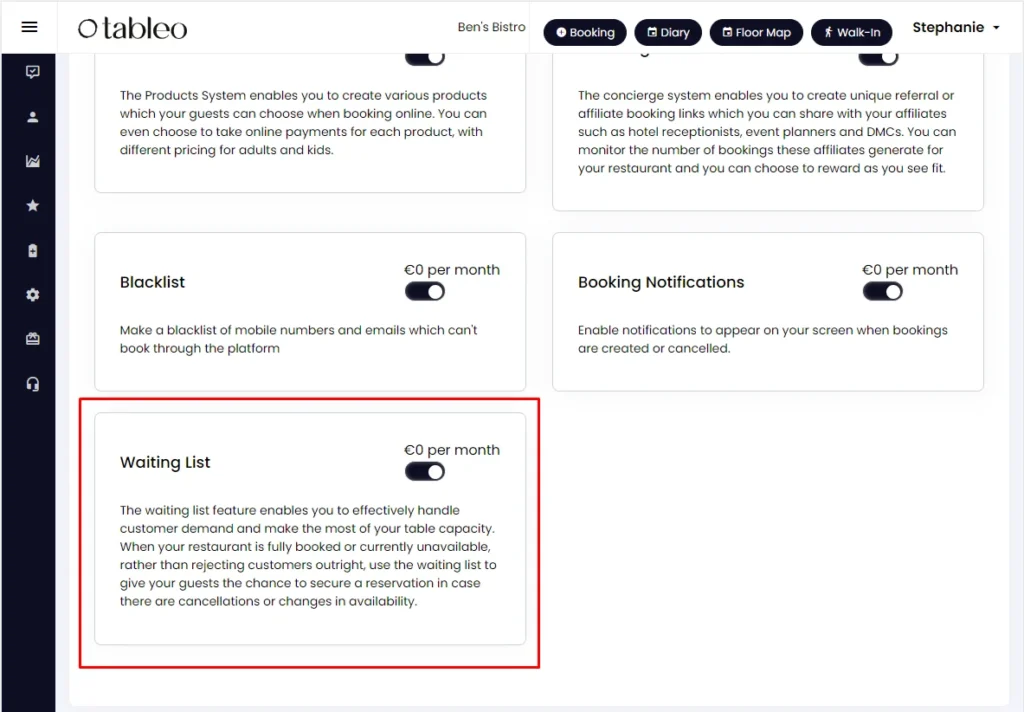 Manual add to Waiting List
1. From the diary view, click on 'Guest List' at the top-right corner.
2. Click on the blue button on the right 'Add booking to waiting list'.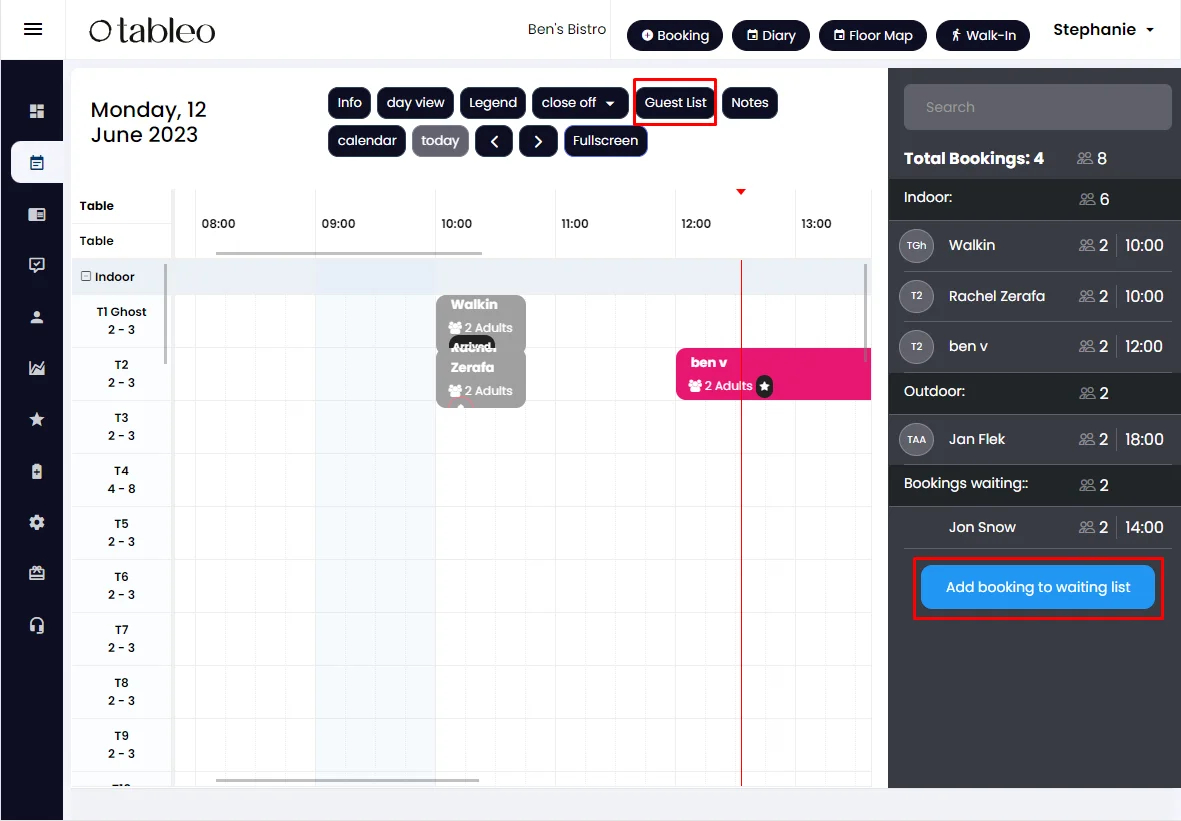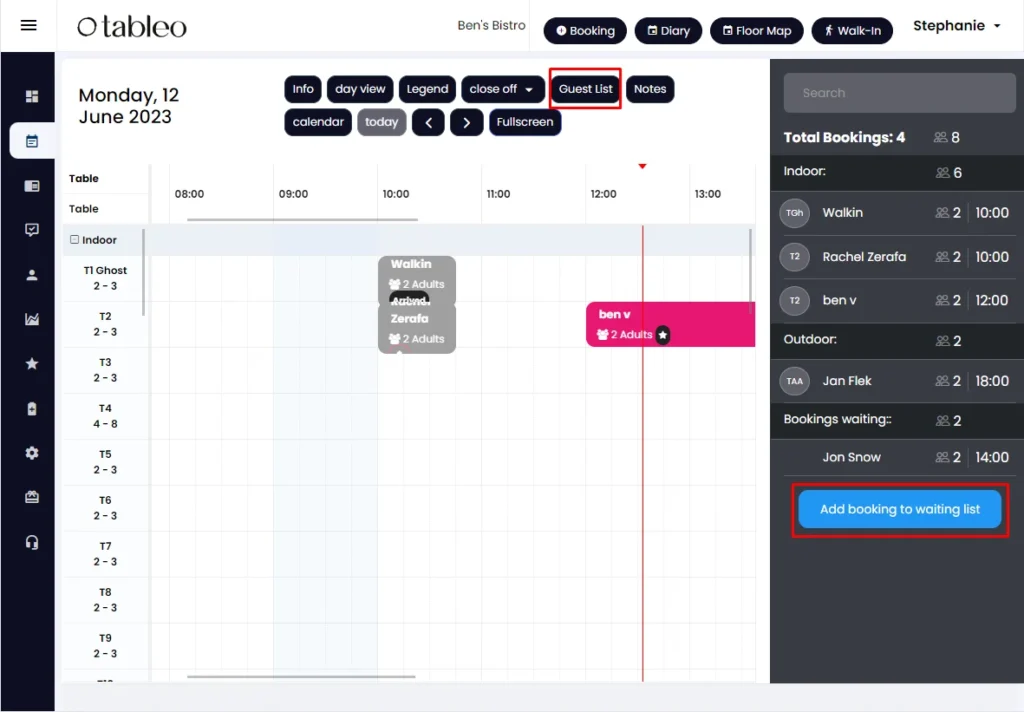 3. Fill in the customer details and Save Booking. 
This pending reservation will be added on the side of your diary, under Guest List 'Bookings waiting'.
Changing your Waiting List booking as seated
Once you see that you will be able to accomodate a booking from your Waiting List, simply:
1. Click on the booking under 'Bookings waiting'.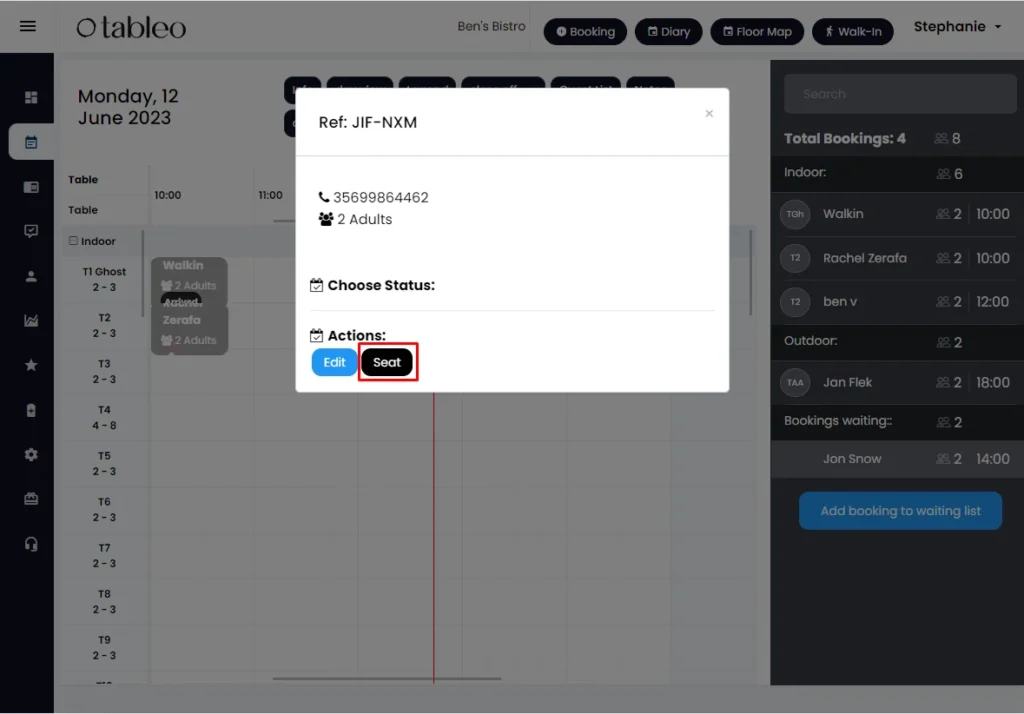 2. Click on Seat, and select which table you would like to place the booking on. 
3. Click Save and the booking will then be placed onto the diary.