How to set a minimum spend on bookings
The Product Addon feature, allows you to set a minimum spend amount, on specific dining areas, to be shown to customers when making a reservation online.
To set the minimum amount policy
1. Login to Tableo.
2. Head over to Promotions in the left panel.
3. Click Products
4. Select the Product on which you want to set a minimum spend amount
To Note: You need to have a product created in order to effect a minimum spend. Read more about how to create a product.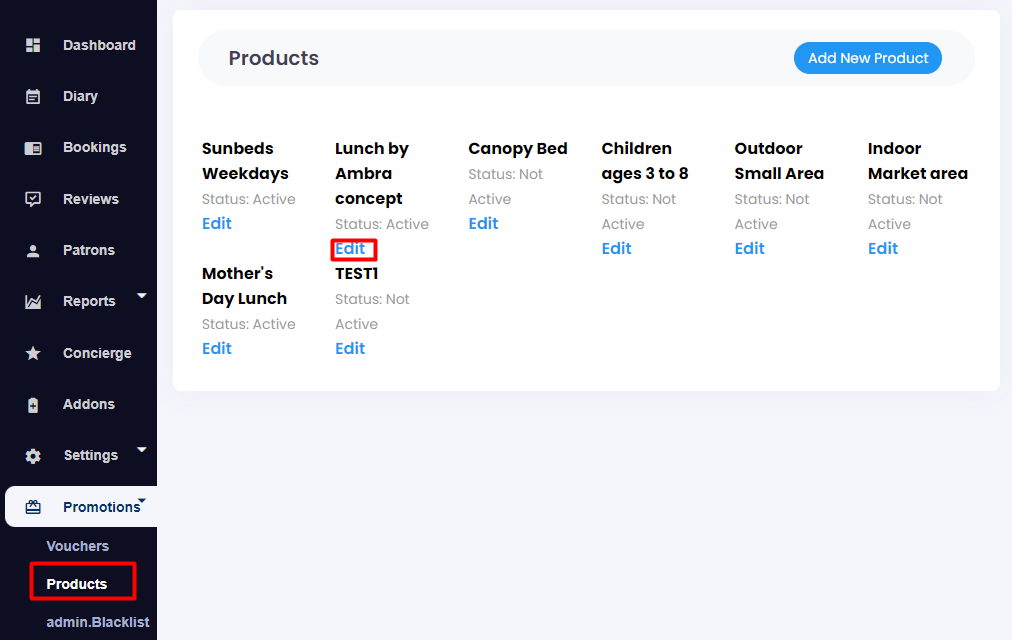 5. Add the minimum spend in the field provided
To Note: This minimum value will always take priority unless the total value of adults/children booked exceeds the minimum spend.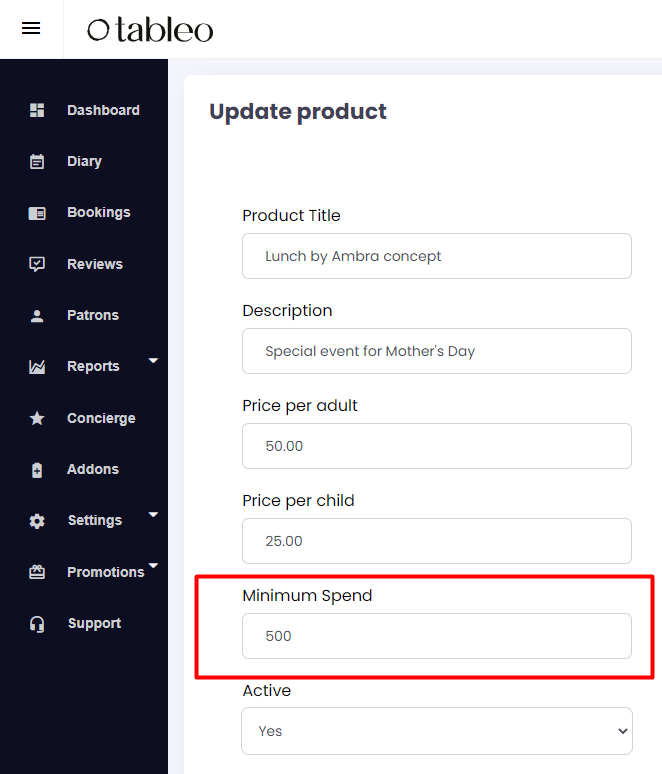 6. Select service hours
7. Choose the dining area(s) on which to enable the minimum spend policy