How to request deposits or card verification?
1. From the side menu, choose Settings.
2. Click on Settings again.
3. Select Stripe Payments.
4. Enter the email associated with your Stripe account.
5. Contact Tableo support to enable Stripe payments for your restaurant.
6. Go to Booking Payments and set the conditions for when you want to request deposits or card verifications.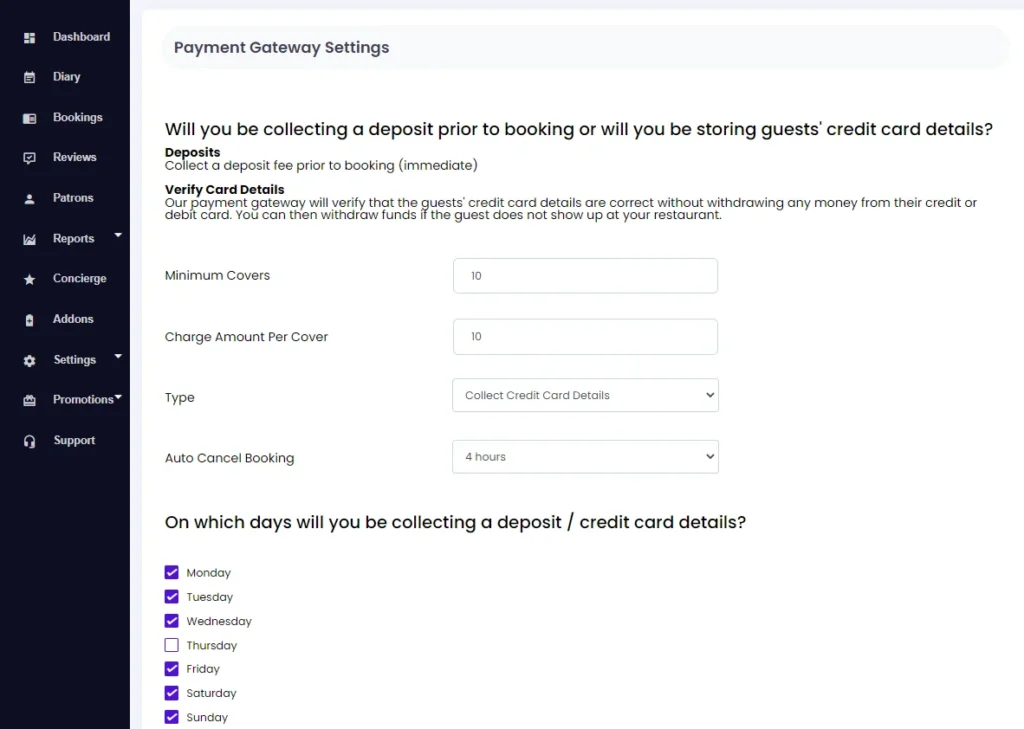 7. If you want to enable deposits or card verifications for special events or festive times, add Special Service Hours, which you can then select under Booking Payments.

8. Finally, add information about the requested deposits to your terms and conditions. To do this, go to Settings, click on Settings again and lastly choose Booking Terms.