How to extract patron emails from your mailing list
1. From the side menu, go to Patrons.
2. From the top right corner, click on the green "Export" button.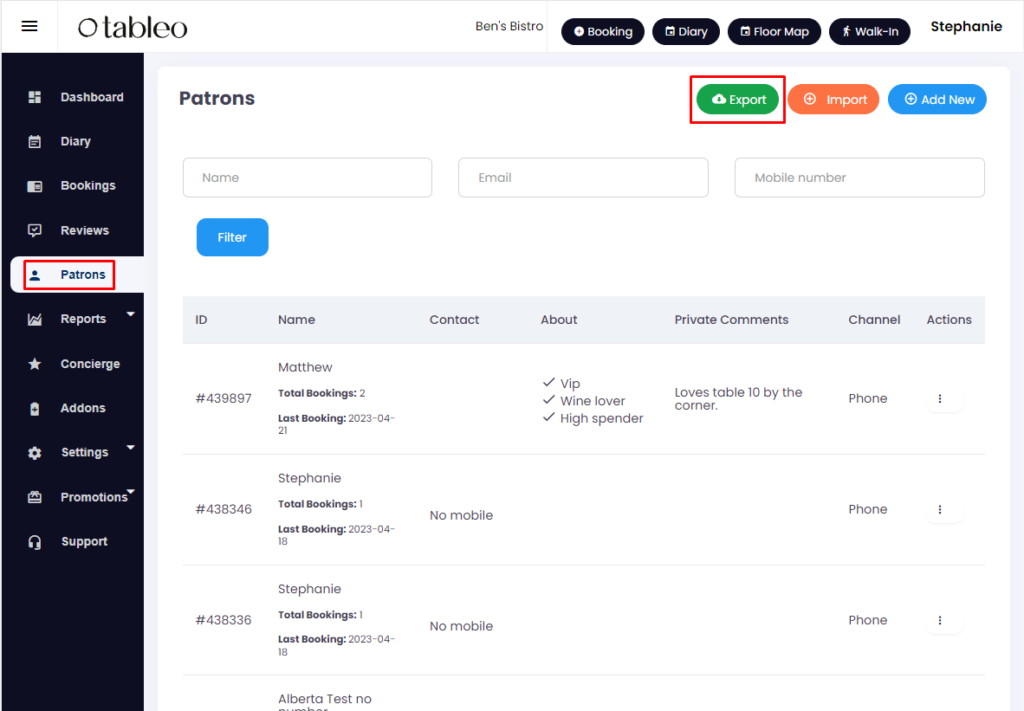 3. This will generate an excel sheet, containing all patrons email addresses. It will also contain a Yes/No field so you will be able to view who has signed up to your mailing list, according to GDPR regulations.
This exported list will also contain specifics on individual customers, such as any intolerances they might have amongst other insights.