How to add, edit or remove a manager?
From the side menu:
1. Choose Settings
2. Click on Team Managements
3. Then click on Add Member (blue button, top right) to add a new manager
4. Alternatively click edit or delete to either edit or remove a certain manager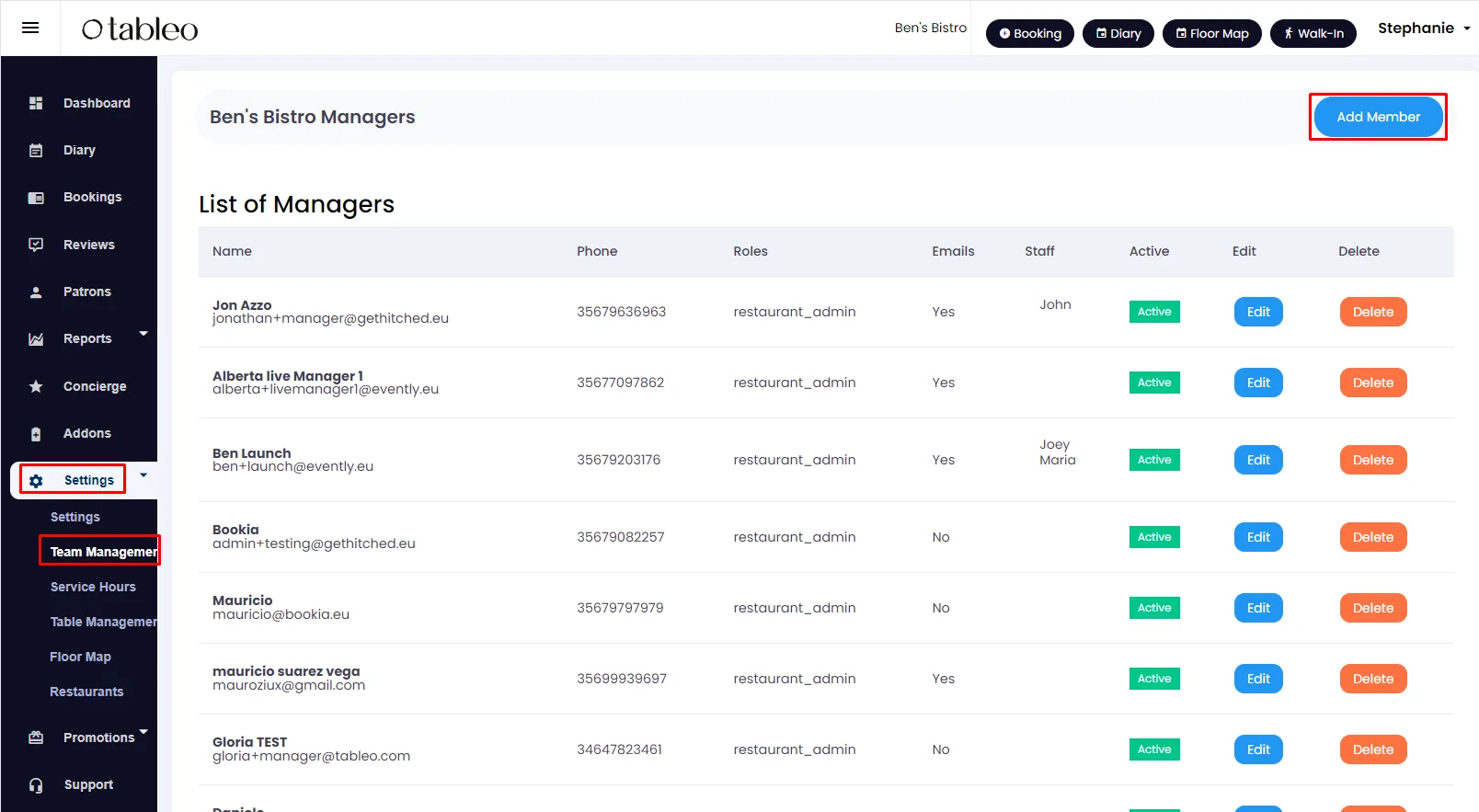 5. In the next step, input the Name, E-mail, Mobile Number and Password for the user.
There are 4 user access levels that can be selected:
manager: Has full access to the Tableo account, except Settings.

restaurant_admin: Has full access to the Tableo account, including Settings.

restaurant_booker: Can only create and edit bookings created by this user account.

restaurant_readonly: Read only view.
6. Click on Create.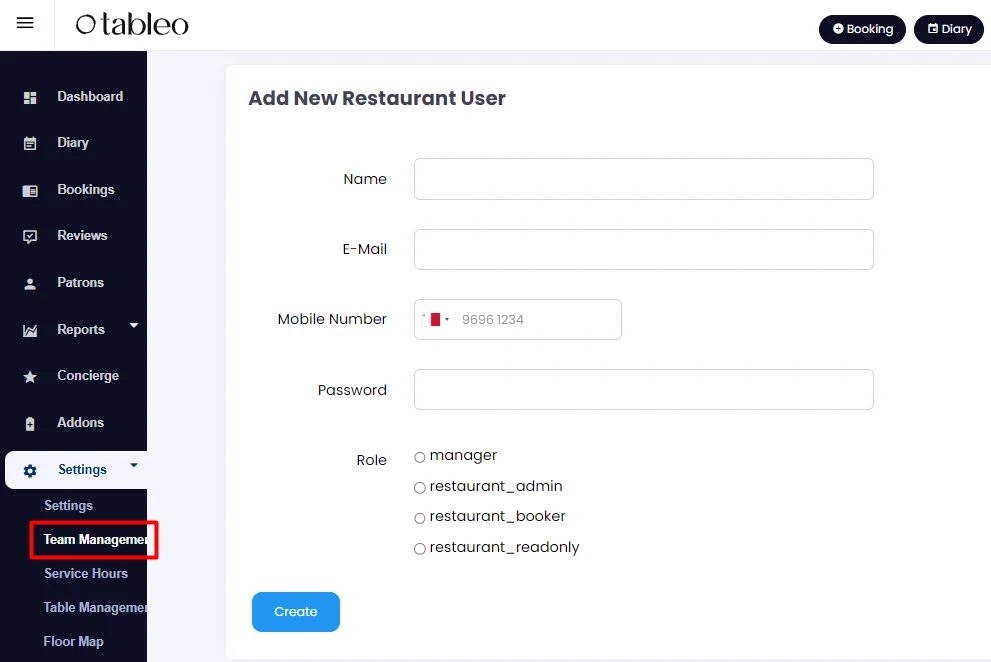 7. The system will ask if you would like the user to receive emails, as shown below. Select the options preferred.
Click on Update to save.