How to add, edit or delete tables?
To manage tables in your account, follow these steps:
1. From the side menu, select Settings.
2. Then, click on Table Management.
3. To add a new table, click on the blue "+ Add Table" button located in the top right corner, and provide all the necessary details.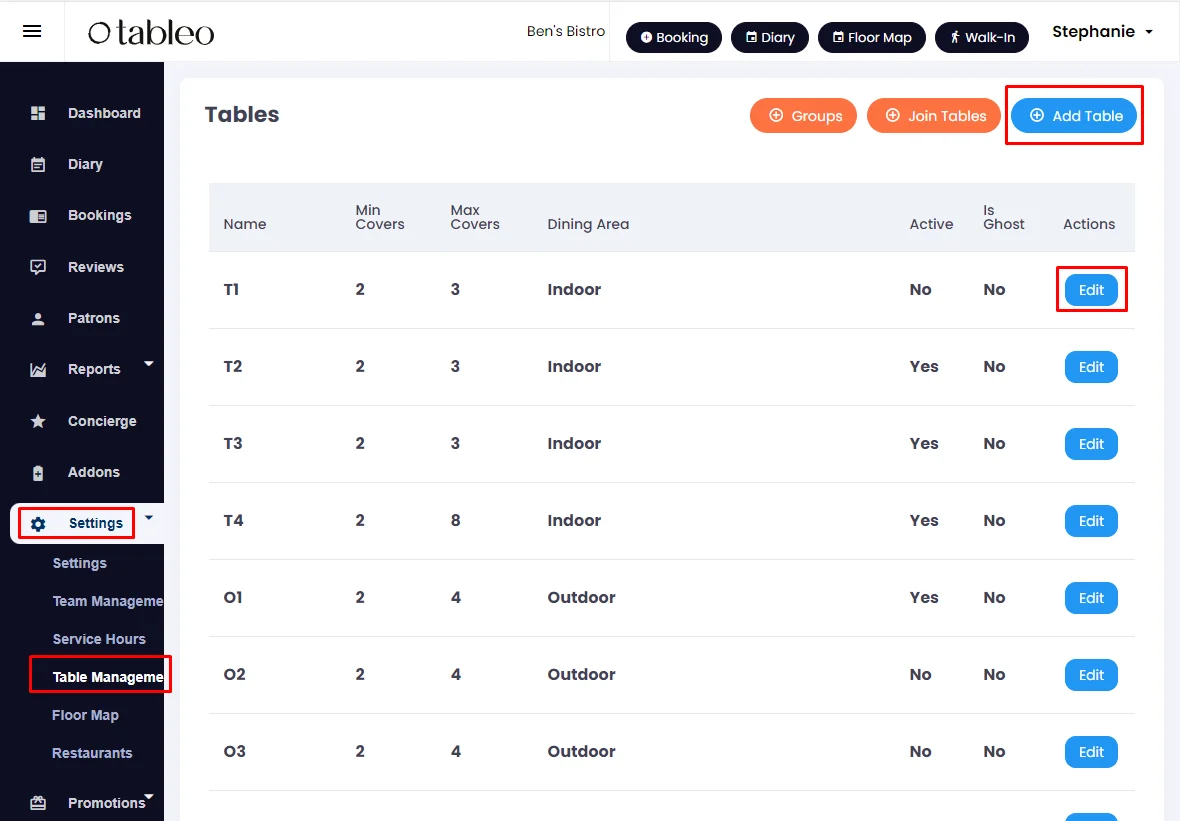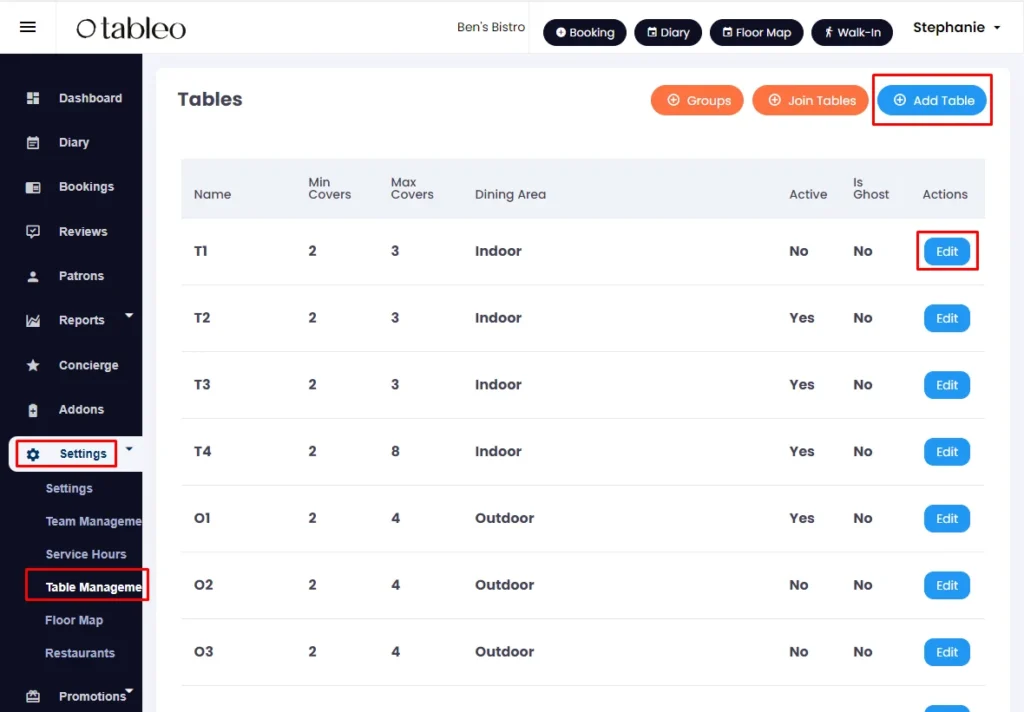 4. To edit an existing table, simply select the table you want to modify and click the blue Edit button located on the right side of the field.
Note: There is no option to delete a table, but you can choose to deactivate it by selecting Edit>Active>No. This will remove the table from your diary.