1. In the top of the screen, from the quick access menu, select Walk-In.
2. Fill in the necessary details.
3. Click on Save booking.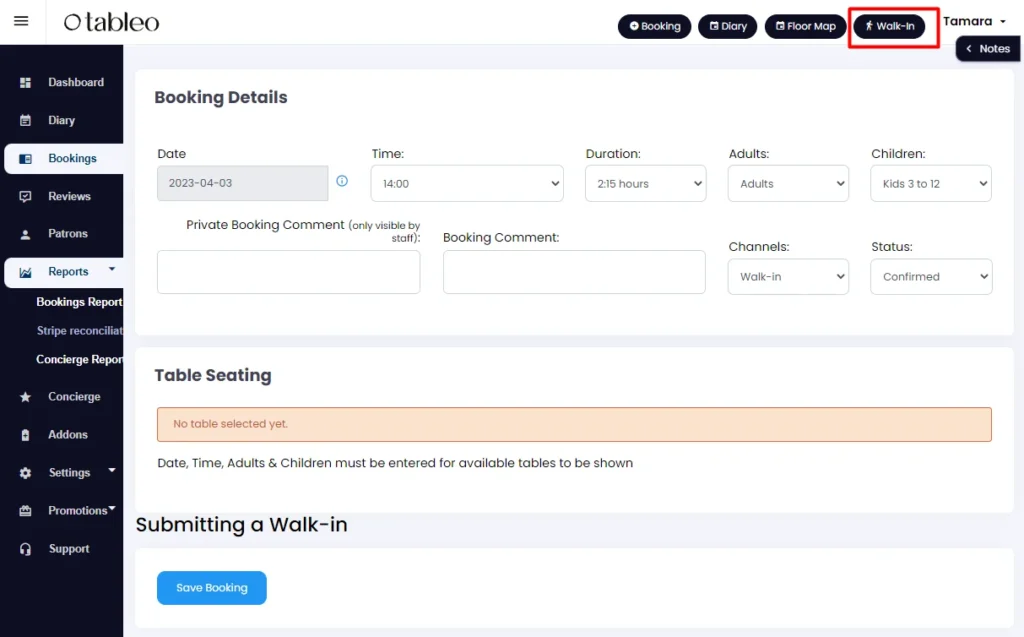 Alternatively:
1. Click on Diary in the side menu.
2. Click on the specific timeframe for a specific table.
3. When the pop-up appears, mark the booking as a walk-in.
4. Enter the necessary details for the booking.
5. Click on Save booking.