1. Go to the side menu and click on Bookings.
2. Choose the booking that you want to mark as a no-show.
3. Click Edit.
4. Change the Booking Status to No-show.
5. Click Update to save the changes.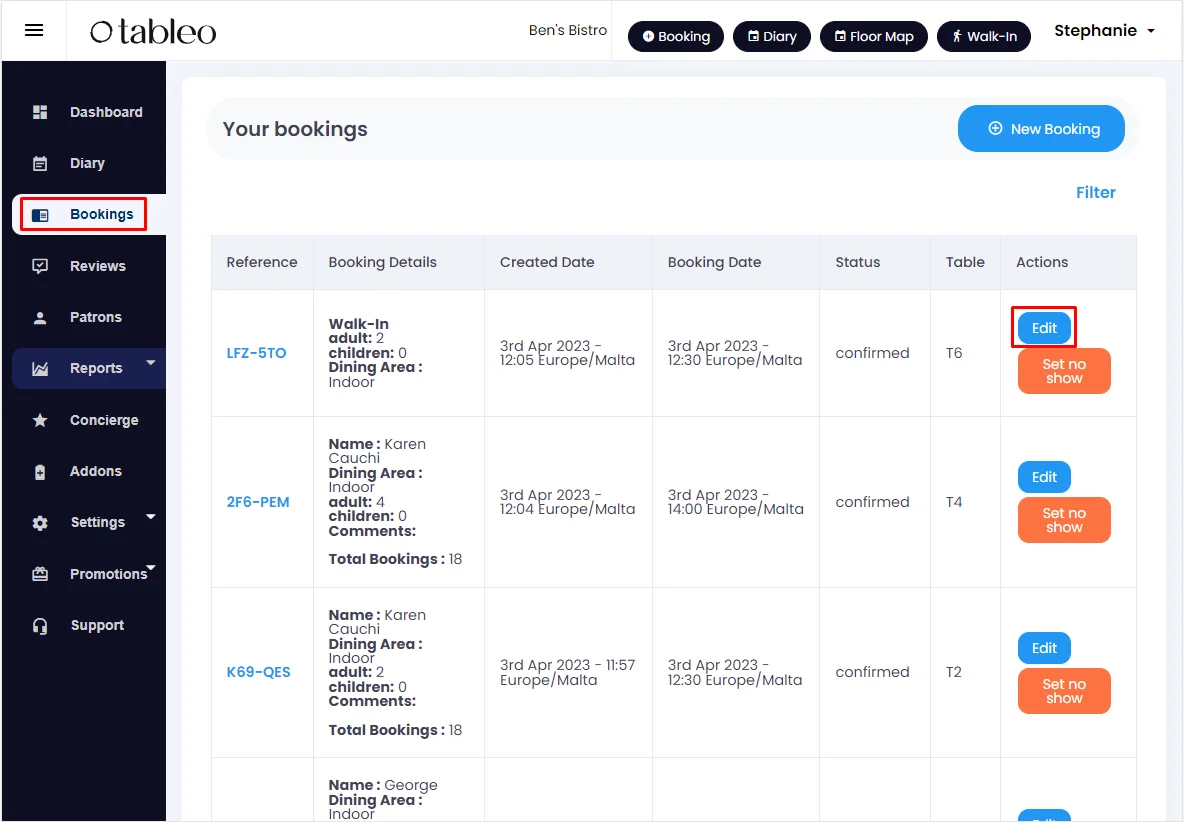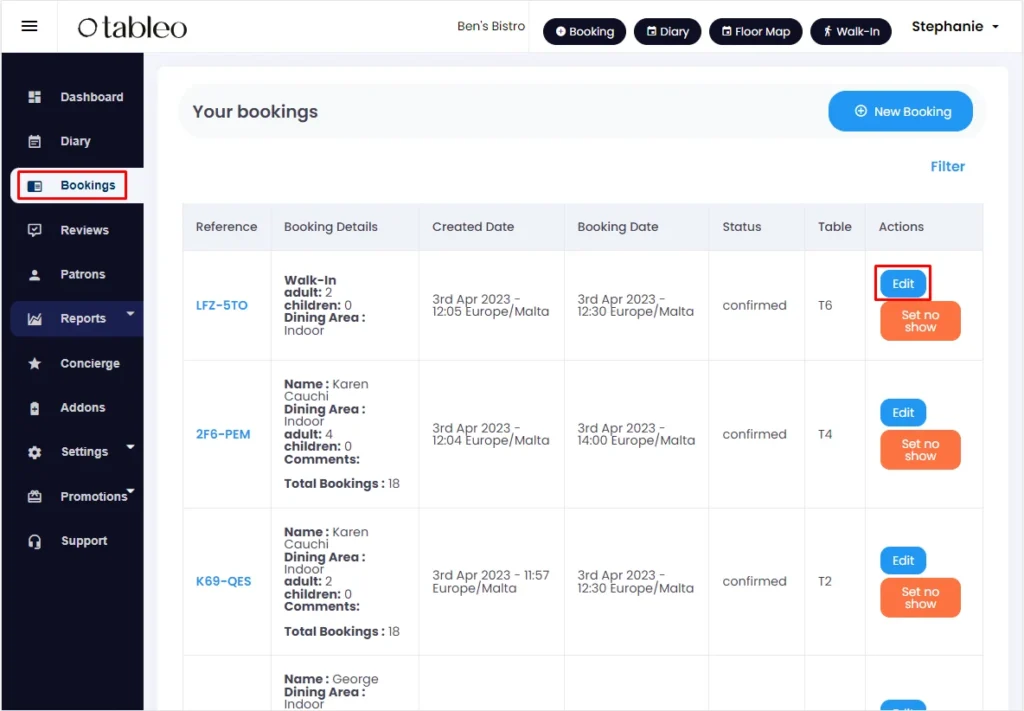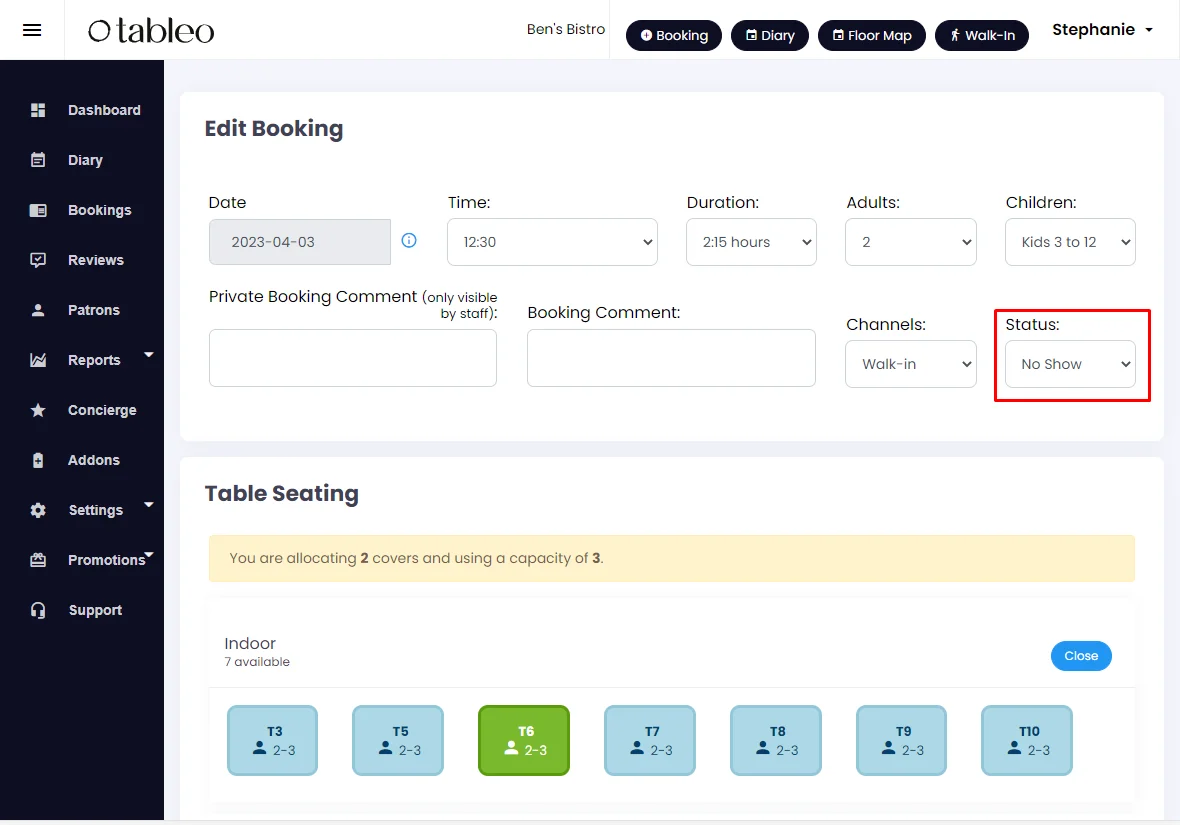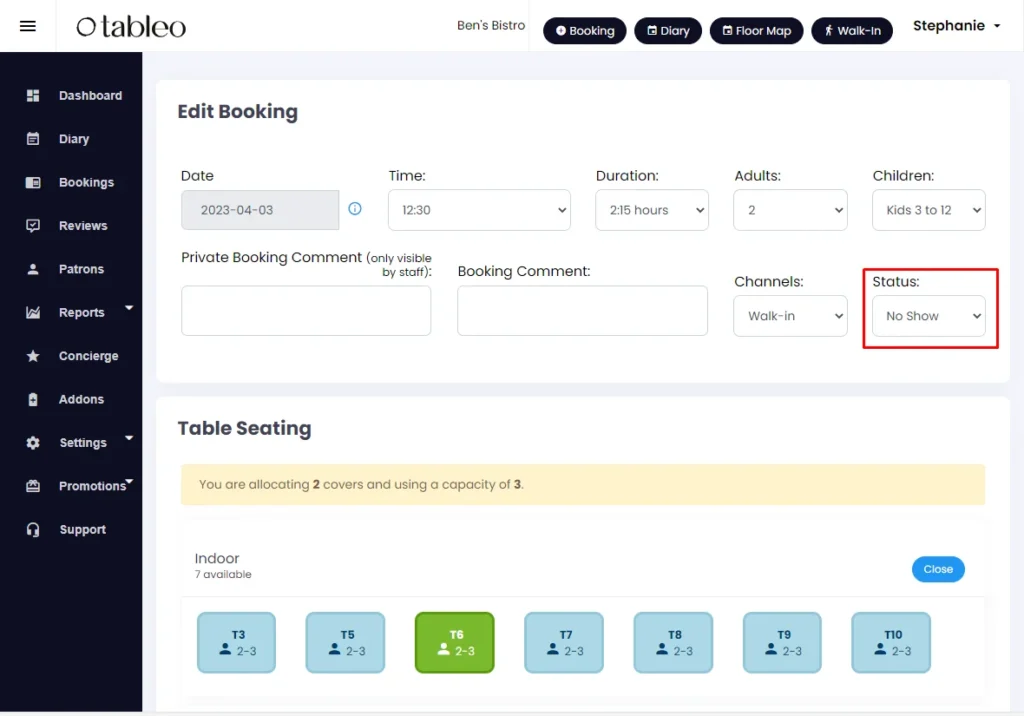 You may also do this by just clicking on the orange "Set no show" button. The system will refresh and the booking will be updated as a no-show.
Alternatively:
1. Go to your Diary.
2. Select the desired booking.
3. Click on the booking to open its details.
4. Choose No Show from the options.
5. Click Save Changes to confirm.