How to squeeze in a booking
1. From the top right menu, select Floor Map.
2. Double click on the new table/booking you wish to fit into an existing booking slot.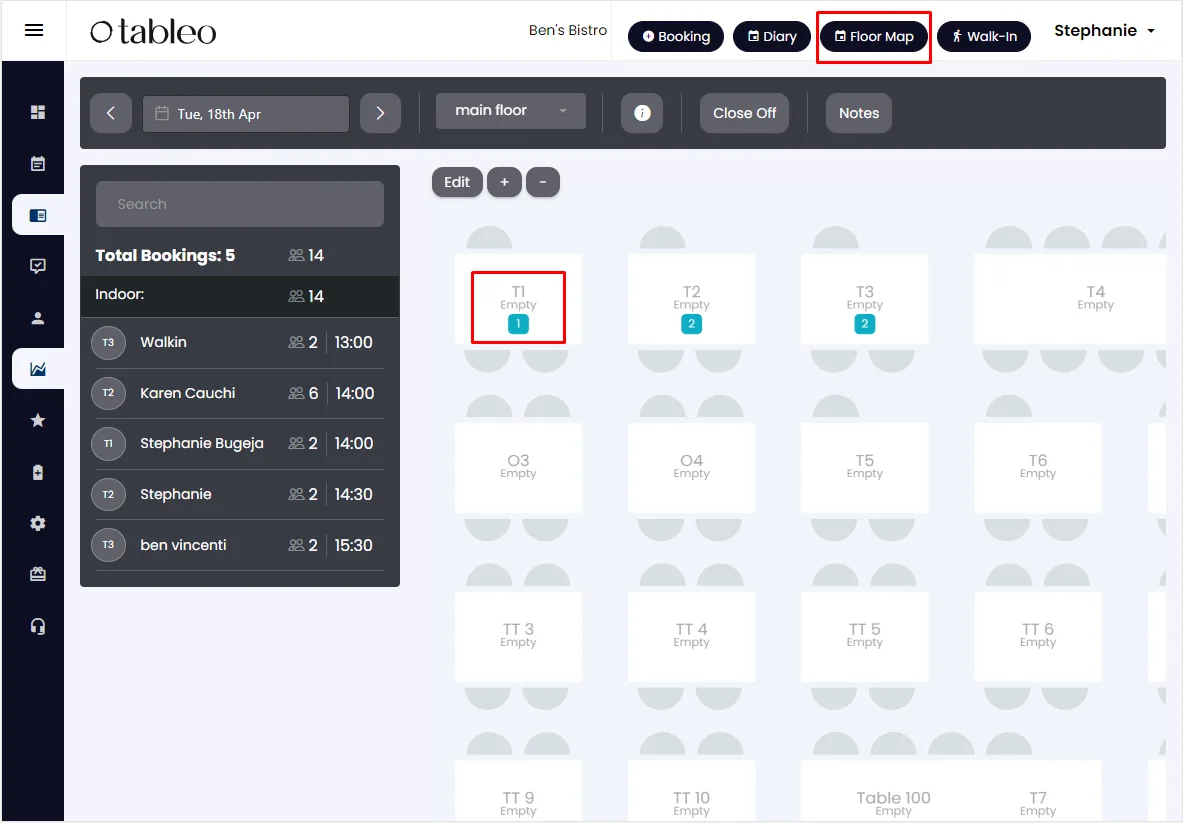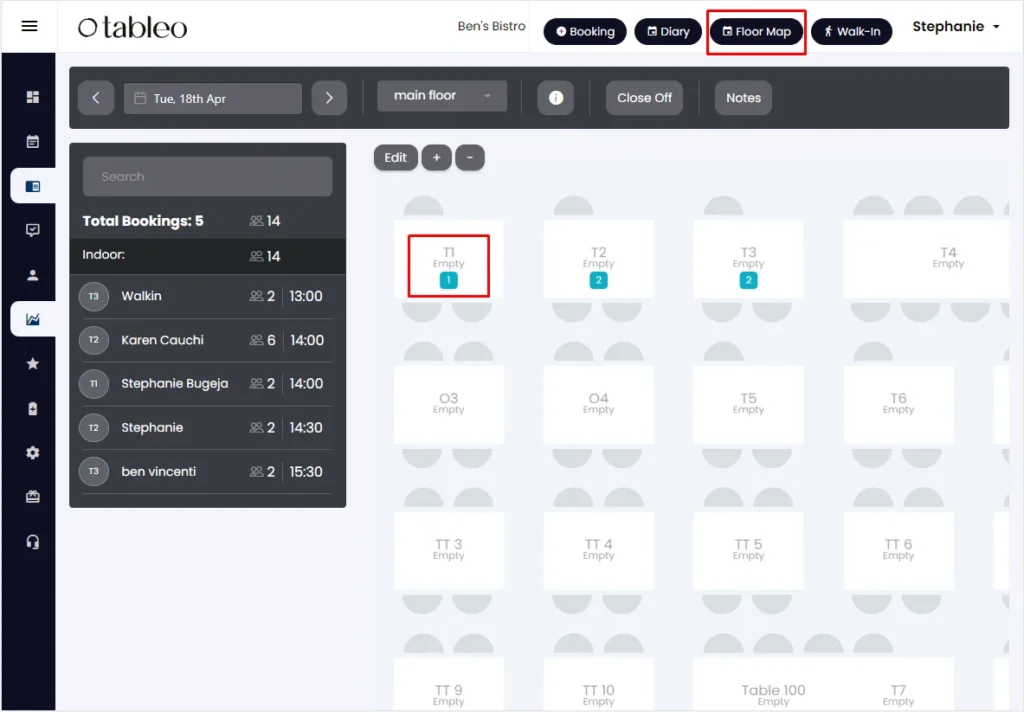 3. Under "Actions", select "Switch Table".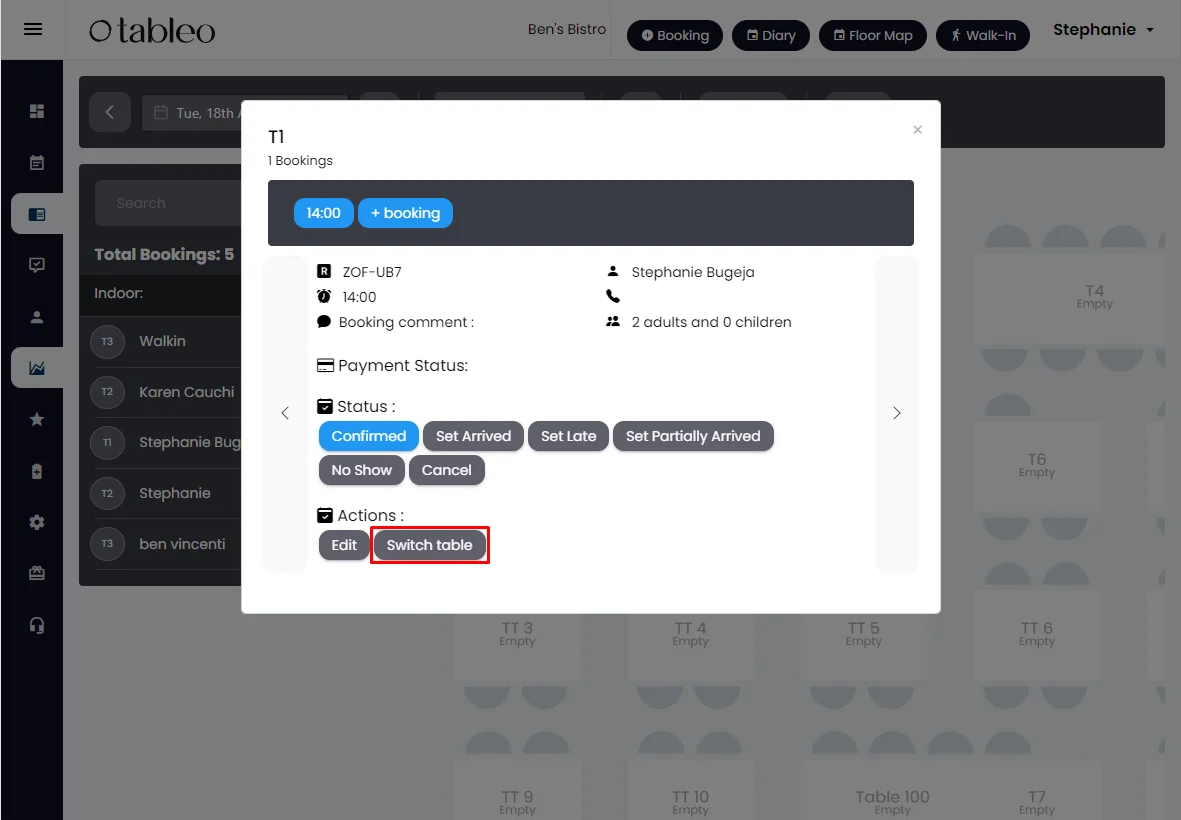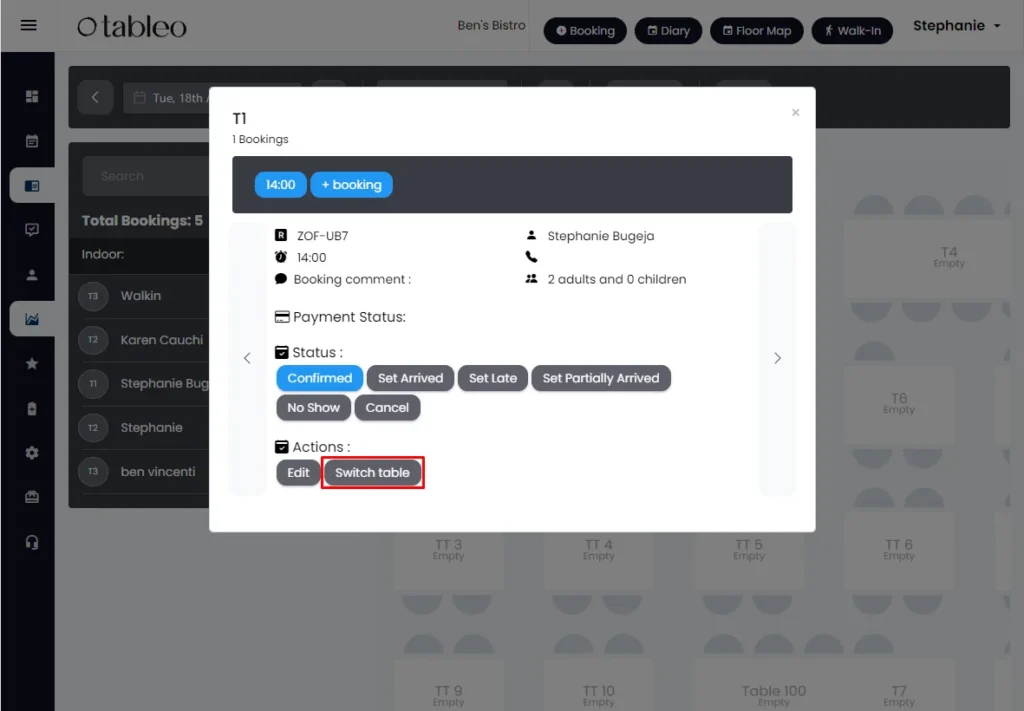 4. Select the existing table you wish to squeeze the new booking onto.
5. On the pop-up, select "Yes, squeeze".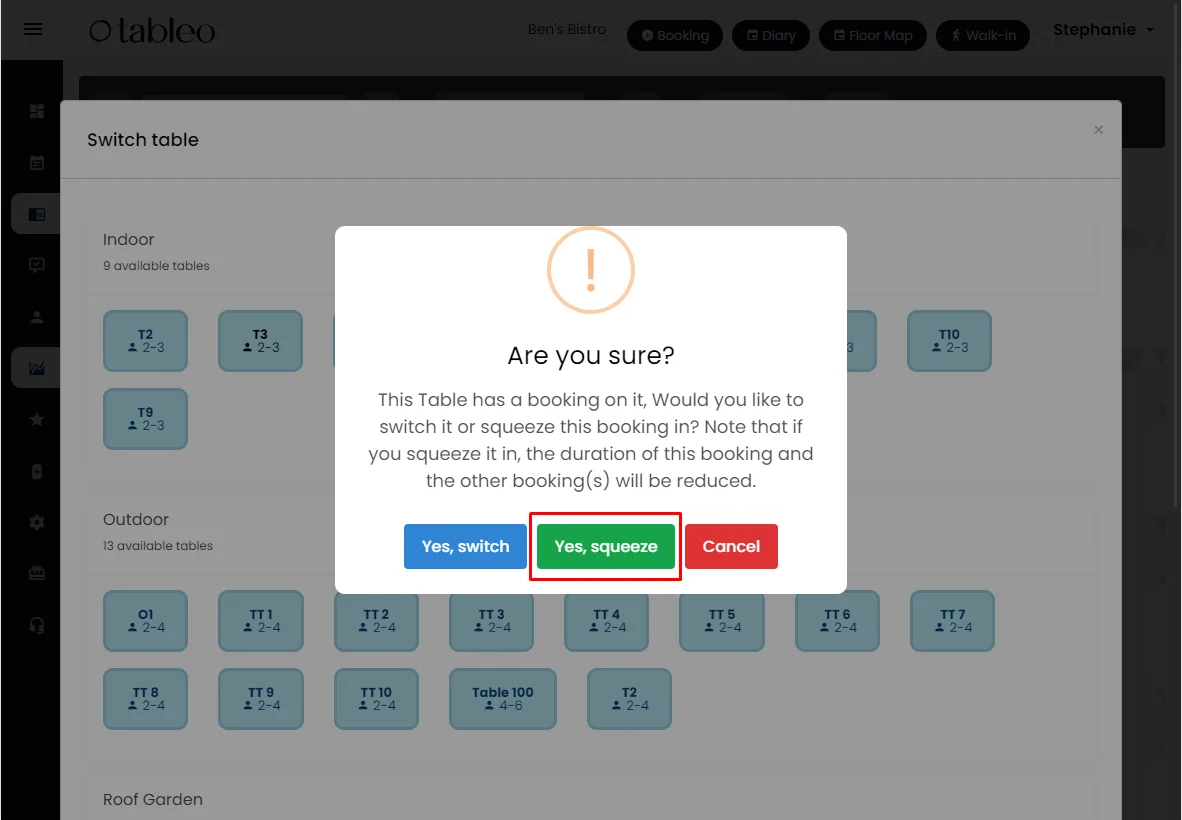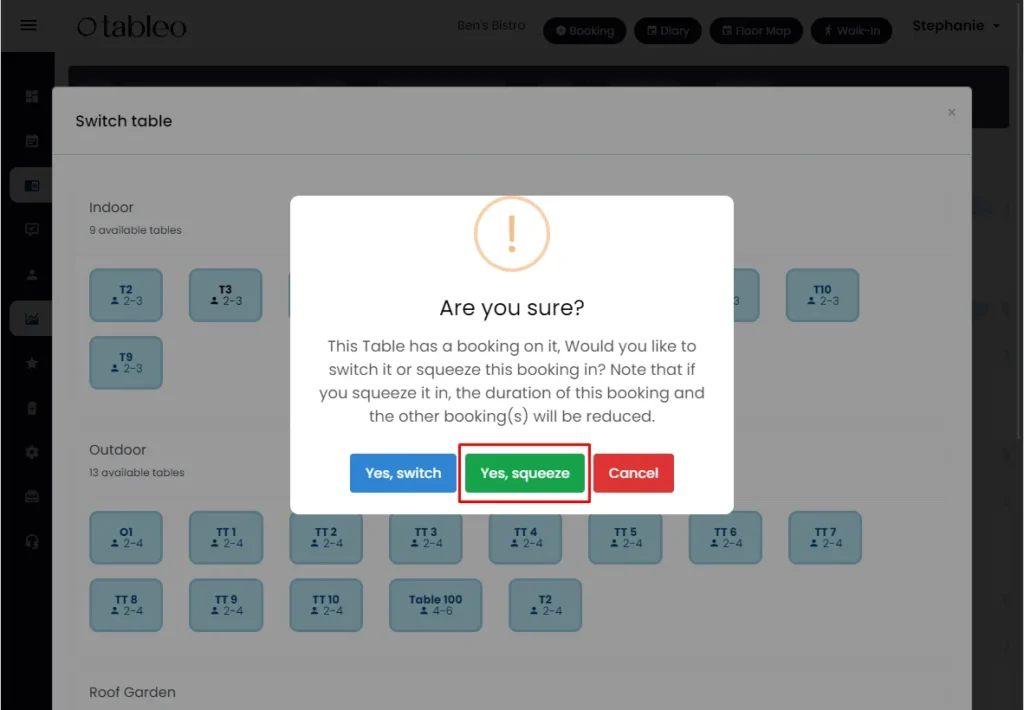 6. Your booking will now be placed on the table you have selected, splitting the duration of each booking accordingly. You can view this clearly on your Diary.