How to switch off Reserve with Google on certain days
1. From the side menu, go to Settings.
2. Click on Settings again.
3. Click on Booking Settings.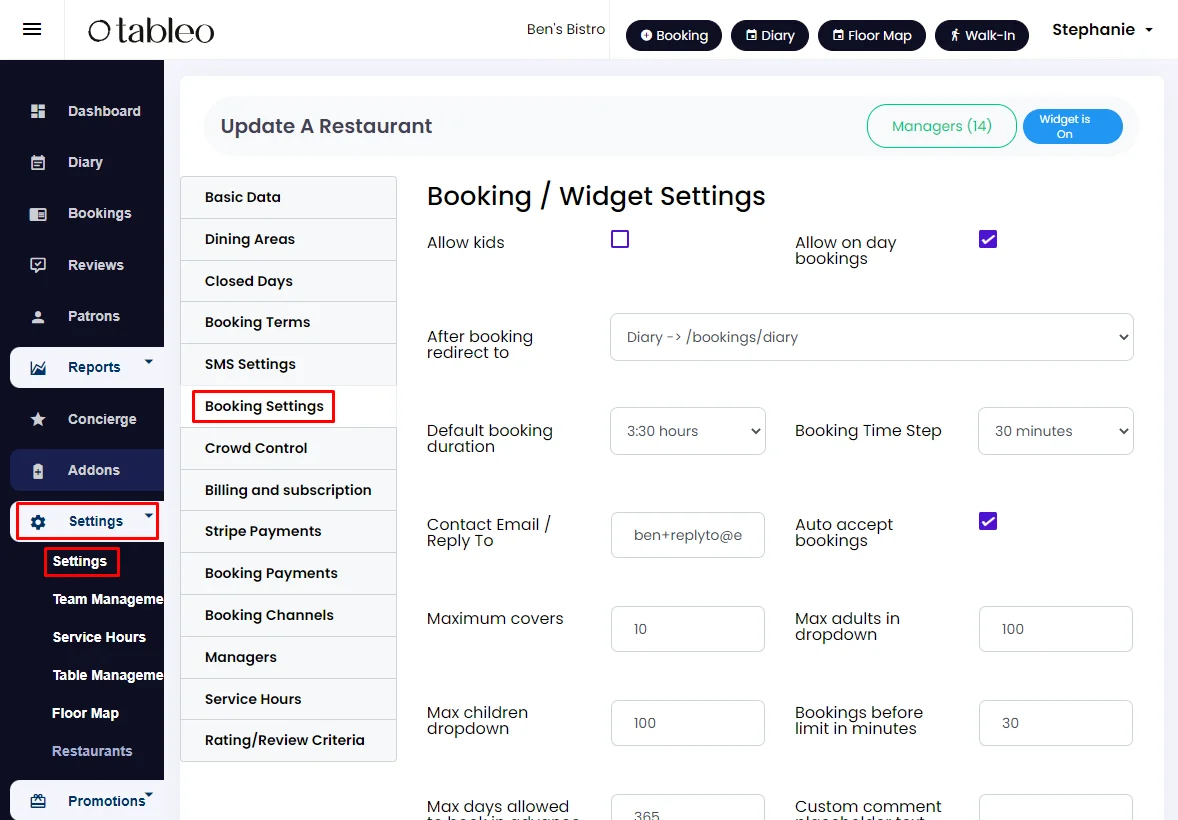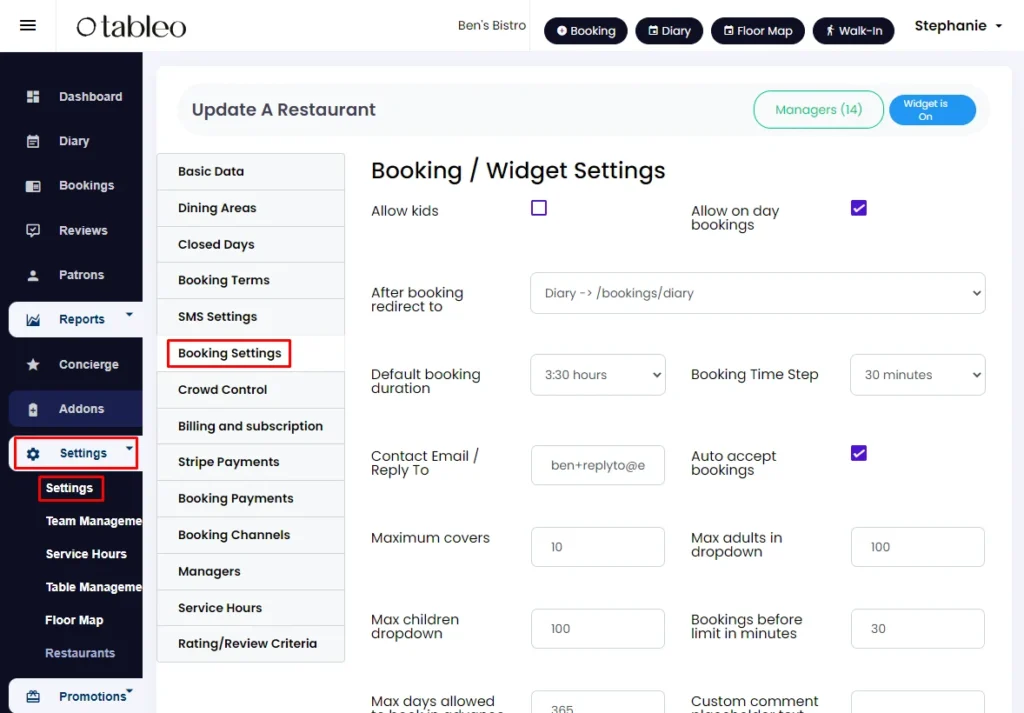 4. Scroll down, and under "Days available in google reservation" you can Add or Remove days which you would like to close off on Reserve with Google.
5. Click Update at the bottom of the page.