How to track booking conversions
1. After logging in to Tableo, click on Settings > Settings.
2. Access Booking Settings and scroll down to the bottom of the page. You will see the Google Tag Manager field where you can enter your GTM code.
How can I get my GTM code?
1. To get your GTM code, log into Google Tag Manager. If you do not yet have an account, you would need to create one to get the GTM code.
2. After logging in, the below window will appear. You will find your GTM code under Container ID.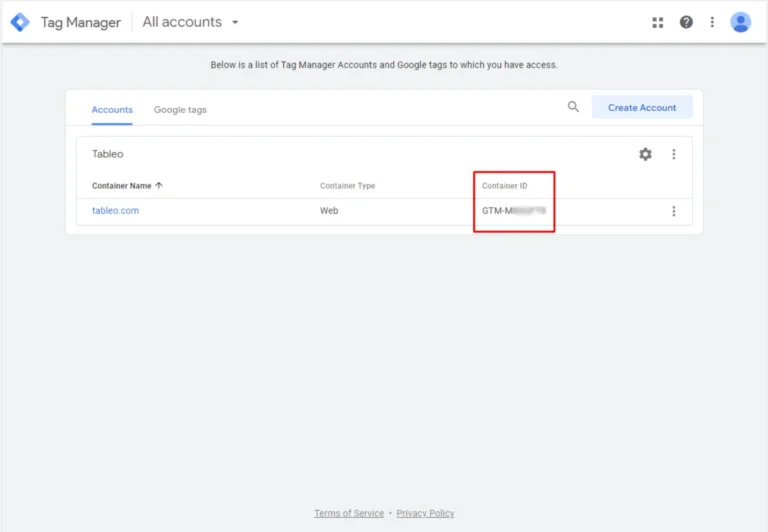 3. Copy and paste your GTM code to the field under Booking Settings. 
4. Click Update to save.
Setting up tags & triggers in Google Tag Manager
1. Sign in to your Google Tag Manager account and select the desired container.
2. Click on "Tags" in the left-hand sidebar and then click on the "New" button to create a new tag.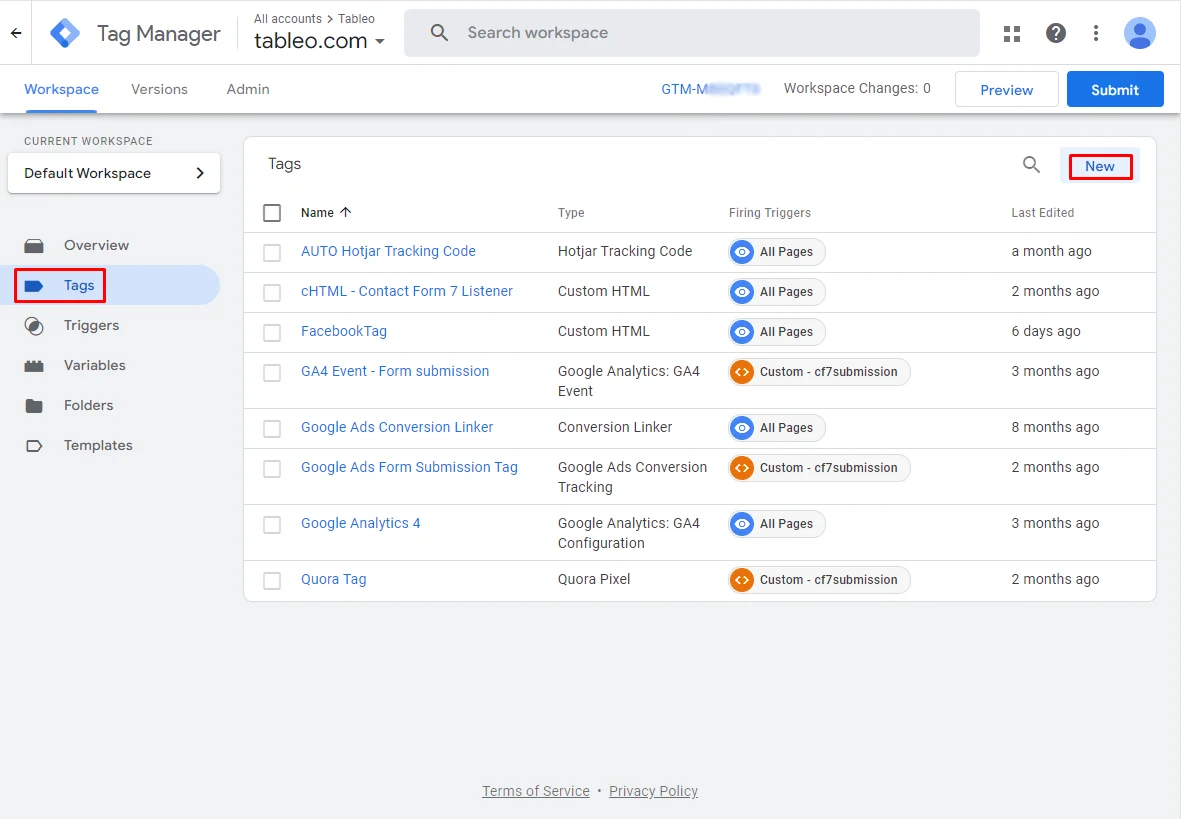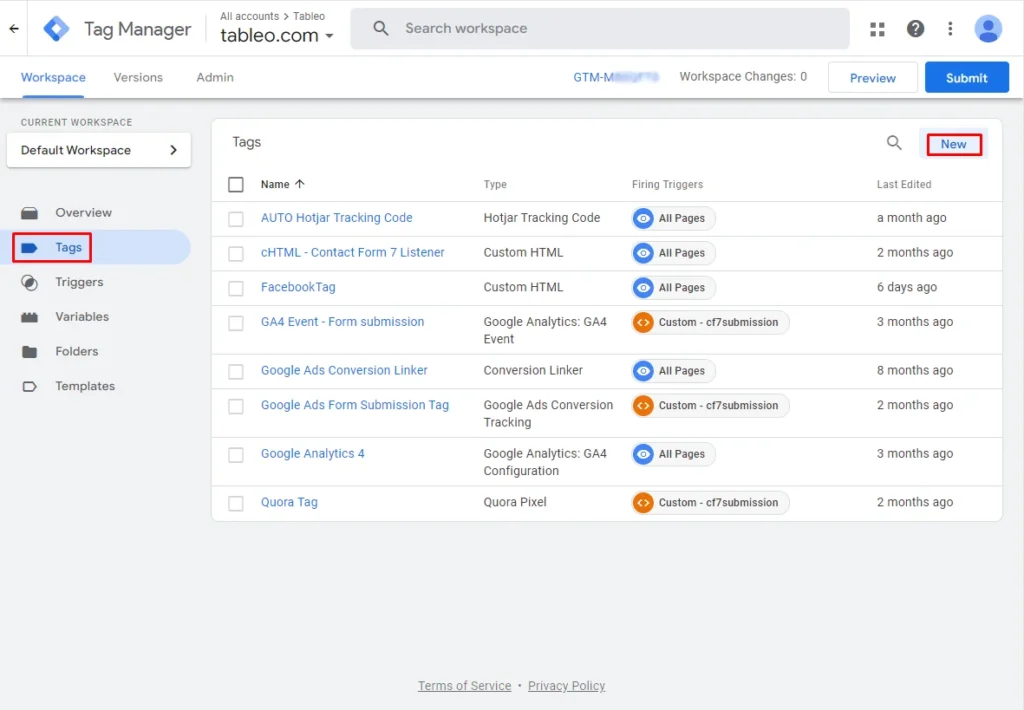 3. Give your tag a descriptive name and choose the tag type based on your tracking needs, such as Google Analytics, Facebook Pixel, or custom HTML tag.

4. Configure the tag by providing the necessary information, such as the tracking ID for Google Analytics.
5. After configuring the tag, click on "Triggering" to set up triggers for when the tag should be fired. Triggers determine when and where the tag should be executed based on certain conditions.
6. Click on the "New" button to create a new trigger. Choose the trigger type that matches your requirements, such as pageview, click, or form submission.
7. Configure the trigger by specifying the conditions under which the tag should be triggered. This may include specific URLs, elements, or events on your website.
Ultimately, you may want the trigger to launch on your booking success page.

8. Save the trigger and then save the tag.
9. Preview and test your tag and trigger setup to ensure they are working correctly.
10. Once you are satisfied with the setup, submit the changes in Google Tag Manager to make them live on your website.
To learn more on how to set up Tags and Triggers for Google Tag Manager, read on here.