ResDiary is one of the pioneers in restaurant management and table reservation for the hospitality industry. It also partners with Dish Cult, a restaurant reservation app available in 18 cities around the globe.  
Despite its longevity and impressive company growth, ResDiary's user interface hasn't caught up with the times. The software is reported to be slow, clunky and not very intuitive.
When it comes to pricing, Resdiary markets itself heavily on the fact that it takes no commissions on bookings. Zero commissions mean considerable savings when considering it as an alternative to TheFork, which charges hefty percentages on booking fees. However, with all the add on features charged monthly, is ResDiary really the most cost effective option? 
This article aims to give a better understanding of ResDiary's actual costs and how Tableo compares as a ResDiary alternative.
Tableo vs ResDiary – pros and cons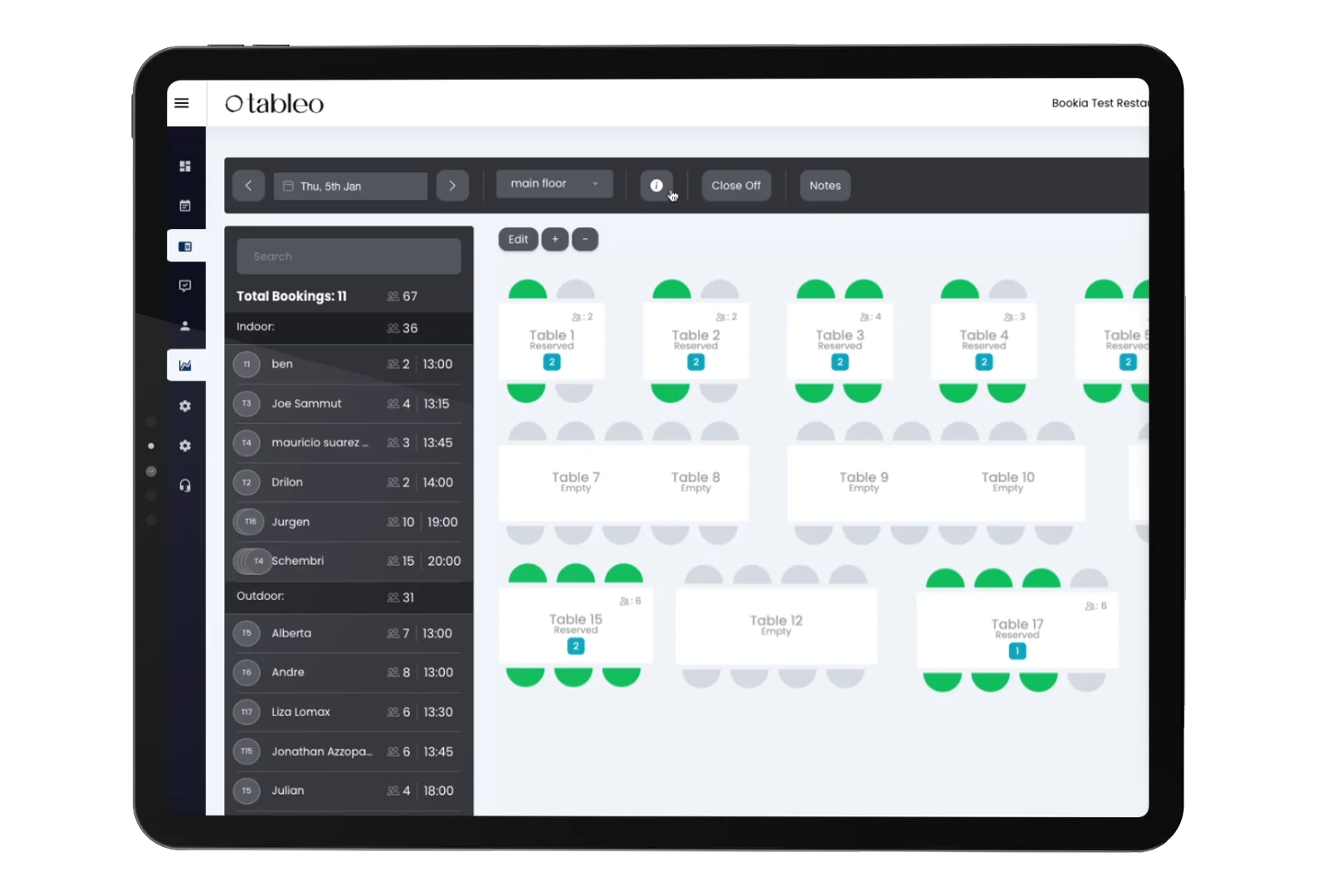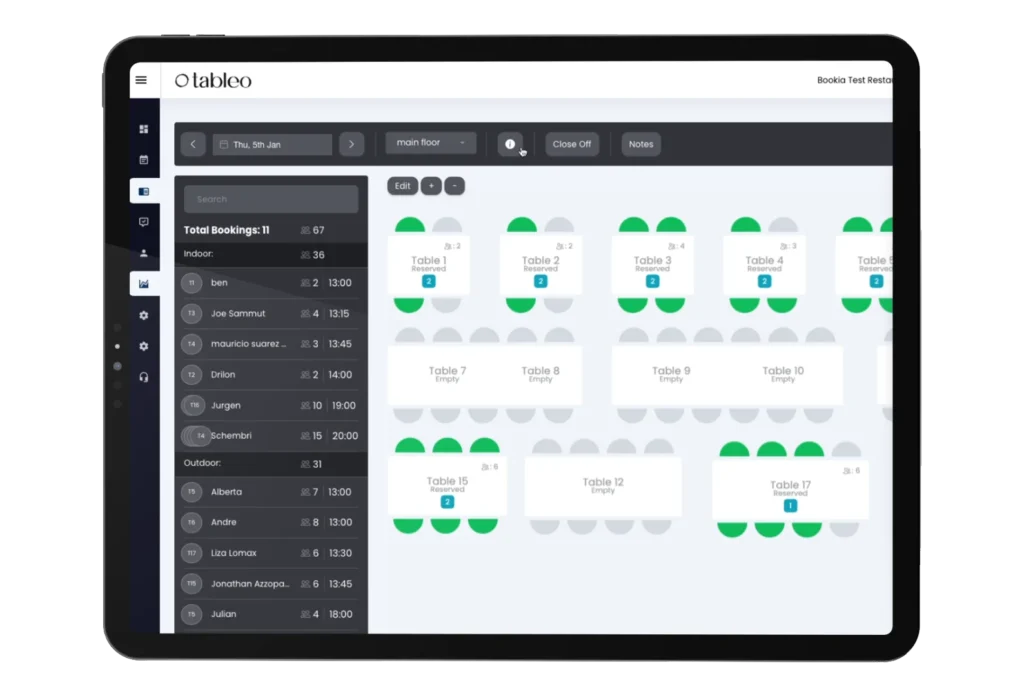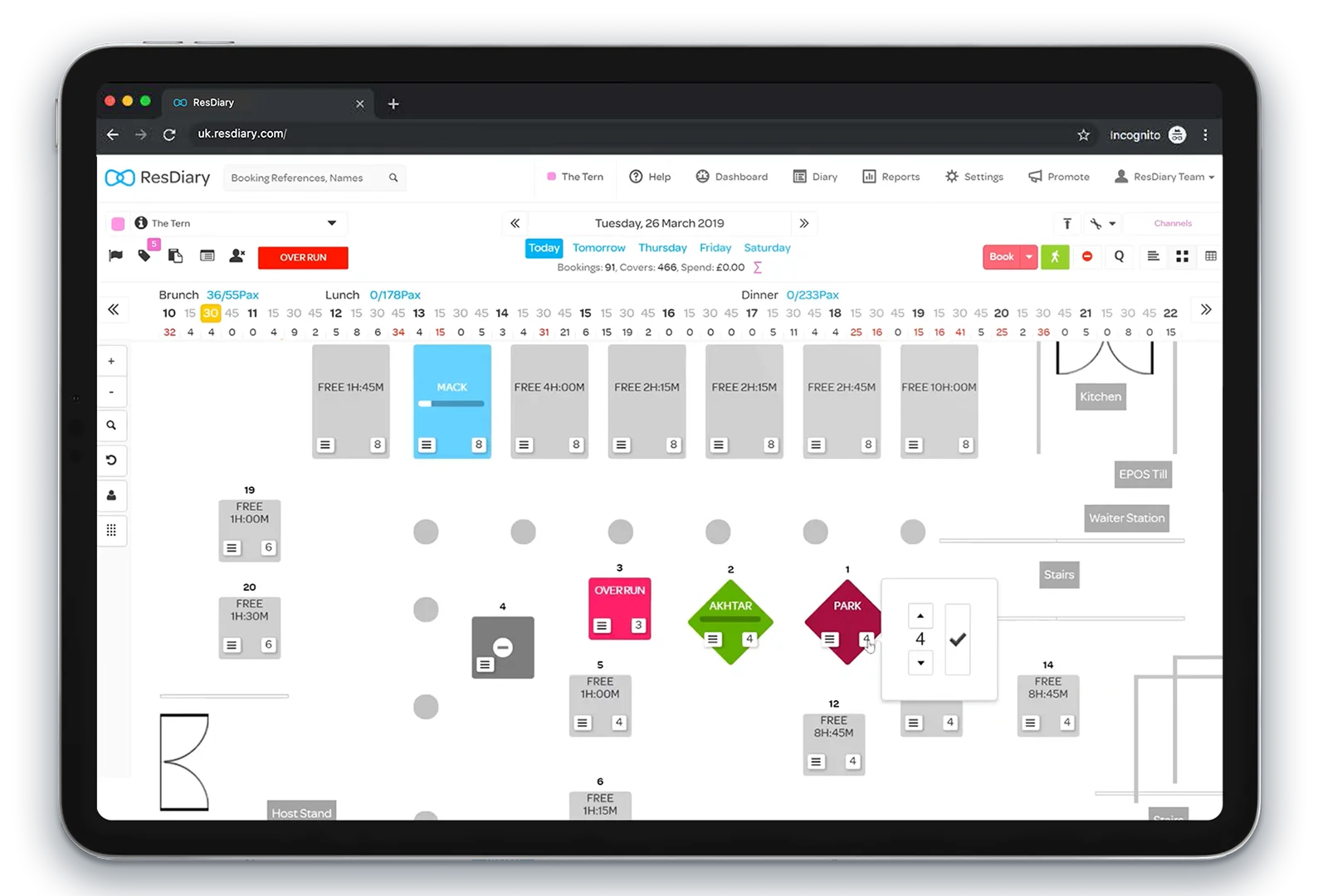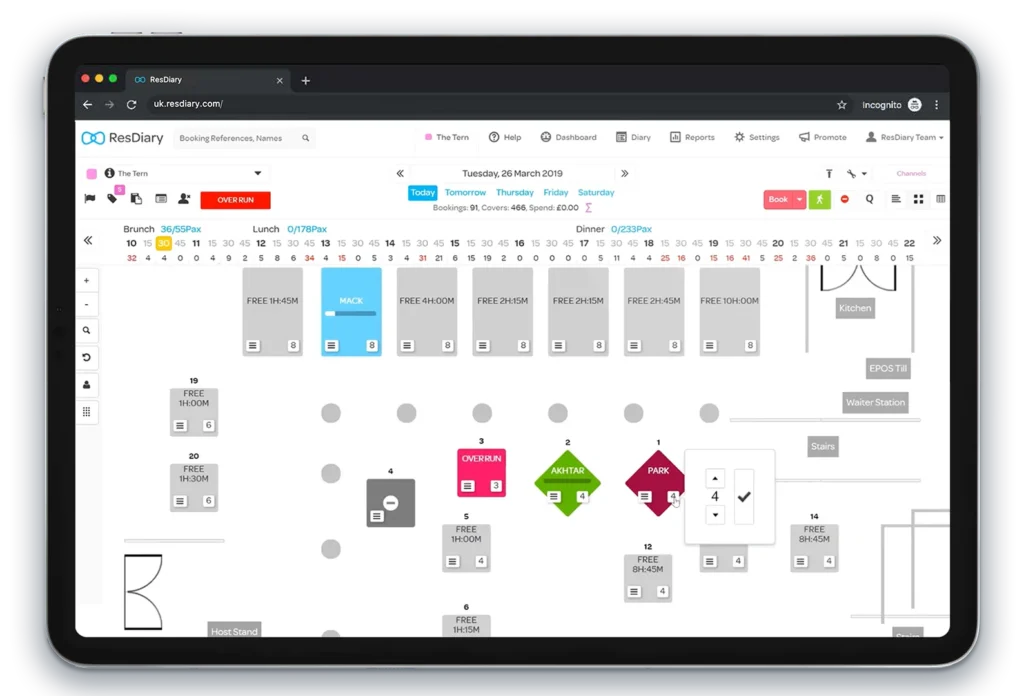 Here's a price comparison between Tableo and Resdiary. In order to compare like with like, we are basing our comparison on 150 bookings per month which is the maximum amount of bookings on ResDiary's baseplan – ResDiary Connect
To note: In comparison, Tableo's baseline Bronze package offers up to 300 bookings per month. Let's take the following scenario as an example. On average 150 covers per month would be split accordingly*:
30% bookings coming from Reserve with Google – (45)

6% from Facebook / Instagram – (9)

30% from the website widget – (45)

34% from phone bookings – (51)
*Percentages are based on a sample average of 50 restaurants on the Tableo system.
For the purposes of this comparison we are not taking into account any bookings coming through from the MICHELIN guide. To Note, Resdiary does not offer MICHELIN Guide integration.
Important to note: Tableo only bills on seated covers. No-shows and cancellations are never billed.
*Resdiary costs are based on figures quoted as at July 2023. Prices may vary according to country/restaurant size.
**ResDiary charges 3% on each restaurant gift voucher. Tableo charges a flat fee of €1.99.
*** Tableo also offer a free Facebook and Instagram option using a Contact us button (instead of Reserve) on FB and using Linktree on Instagram
* All trademarks mentioned are not affiliated with Tableo, its products, or its websites. The owners of these trademarks are not the source of, and do not sponsor or endorse, the products/services promoted here. All product and company names are trademarks™ or registered® trademarks of their respective holders. Use of them does not imply any affiliation with or endorsement by them.
Are you looking to simplify reservation management with an all in one easy to use intuitive interface?
Do you want to switch to one low cost subscription with no add on costs?
Set a meeting for a demo. Trial, setup and support are Free!