Restaurant reservation management platform Powerful, easy to use
Restaurant reservation management platform. Powerful, easy to use
Easy management of reservations
Traditional methods such as the pen & paper diary can lead to double bookings, over bookings or lost reservations.
Keep ahead of the competition. Choose a robust, digital reservation software, that gets you organised and is easy to use.
Tableo's mobile-friendly interface allows restaurant staff to access & manage reservations, from their smartphone, while on the go.
Promptly respond to customer inquiries, easily make additions or adjustments to any bookings, and close off dining areas or service hours, at the click of a button.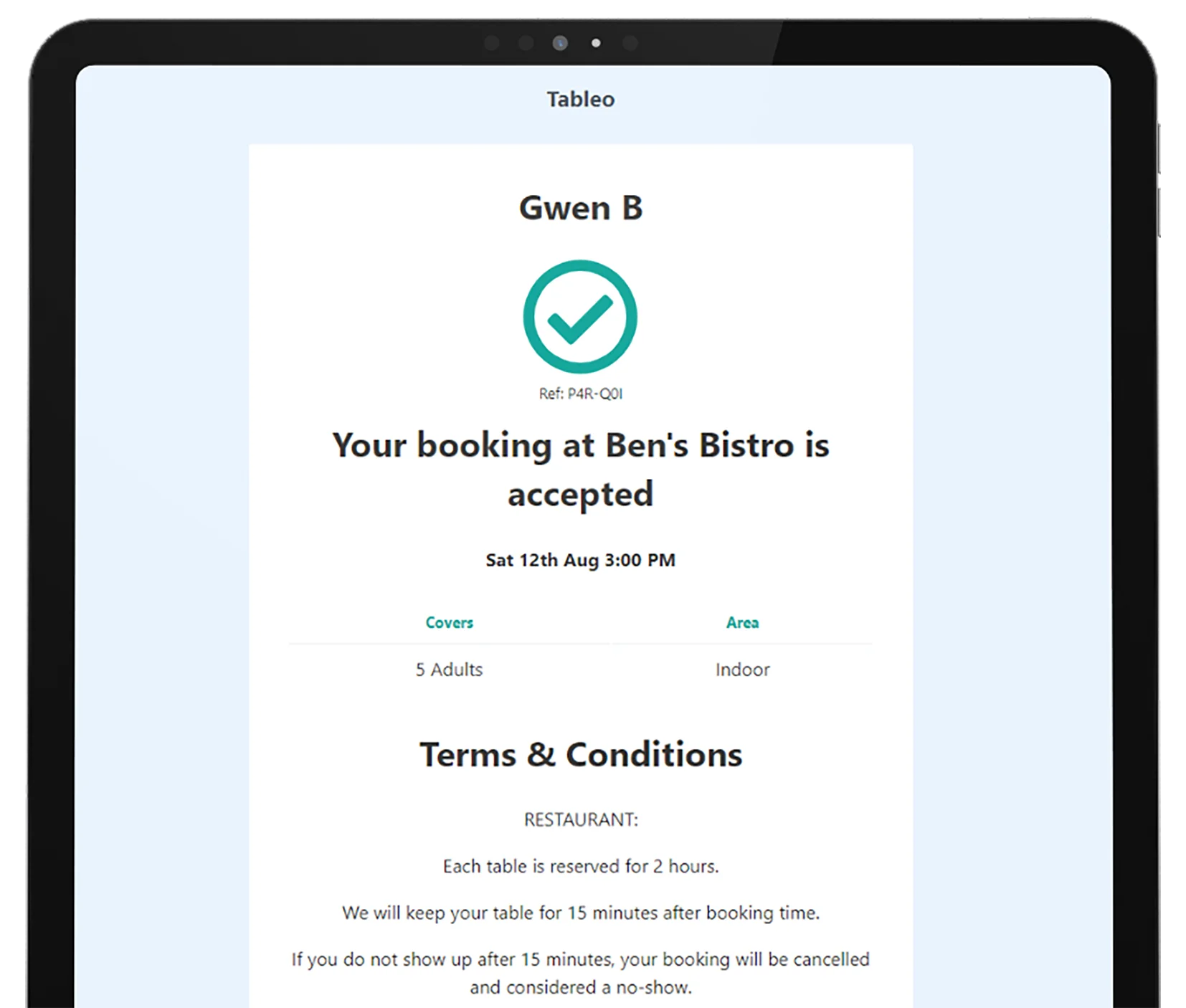 Real-time table availability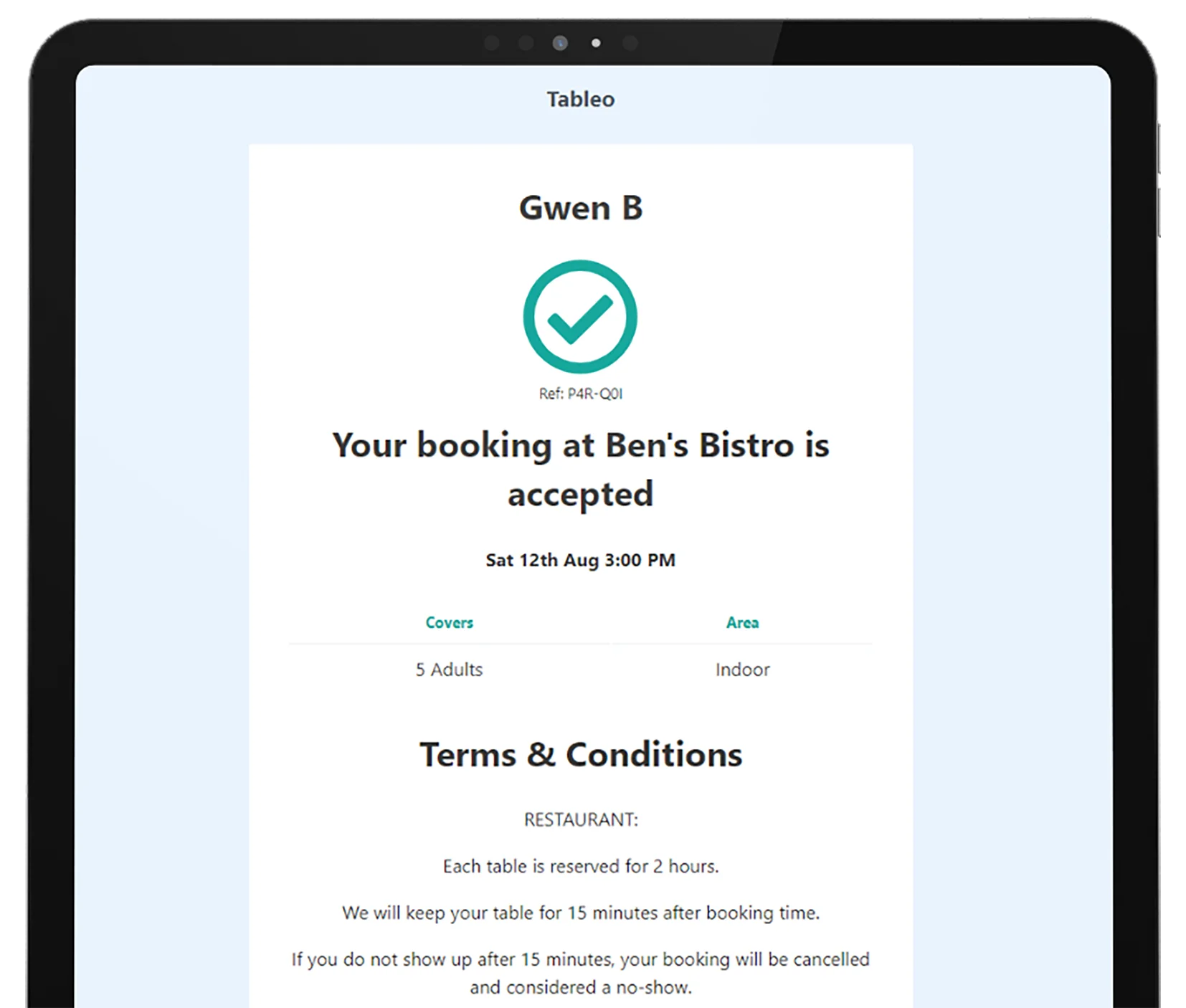 Don't keep customers waiting. Improve customer experience with instant confirmation of guests' booking reservation.
Tableo offers real-time table availability, meaning customers can instantly check for available tables and make real-time bookings.
No need for additional staff to handle reservation calls. Increase existing staff efficiency and cut down on extra expenses.

Multiple booking channels all in one view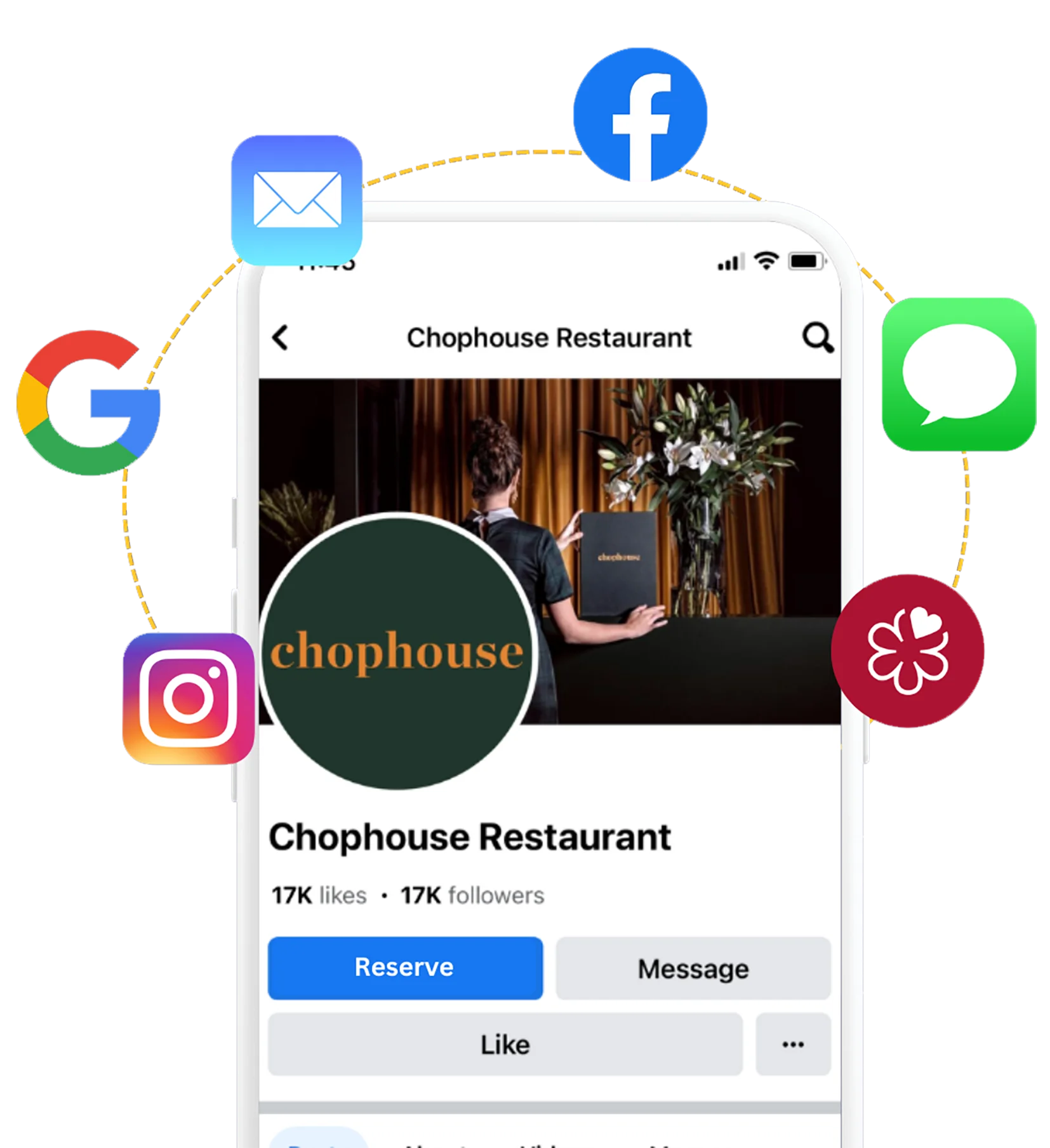 Welcome a more organised and efficient system. Accept online reservations 24/7, from any channel, all in one place.
Efficiently consolidate booking requests coming through phone calls, SMS and social media platforms like Facebook and Instagram.
Reach more diners. Allow new guests to find your restaurant and book through Reserve with Google and the MICHELIN Guide integration.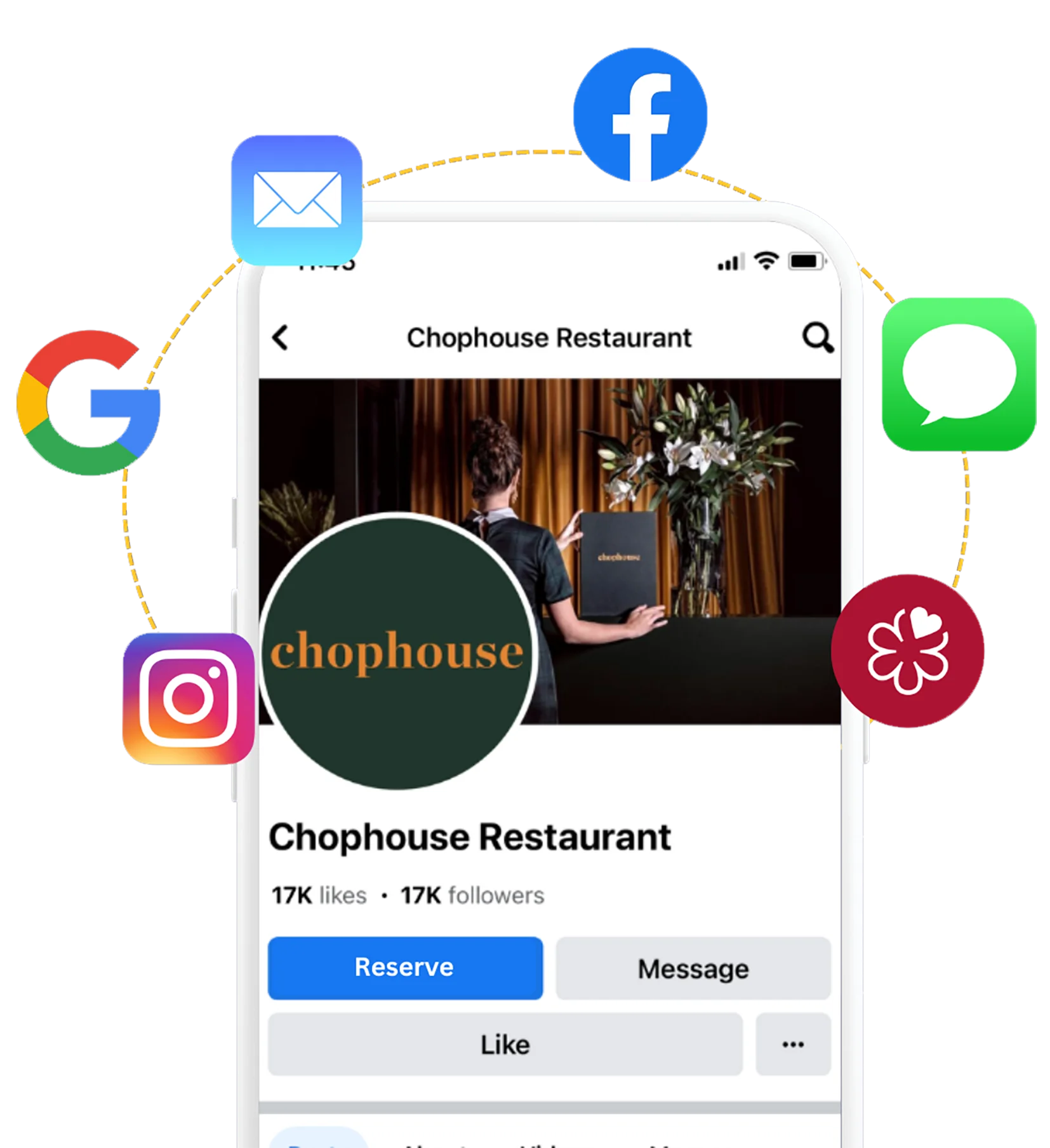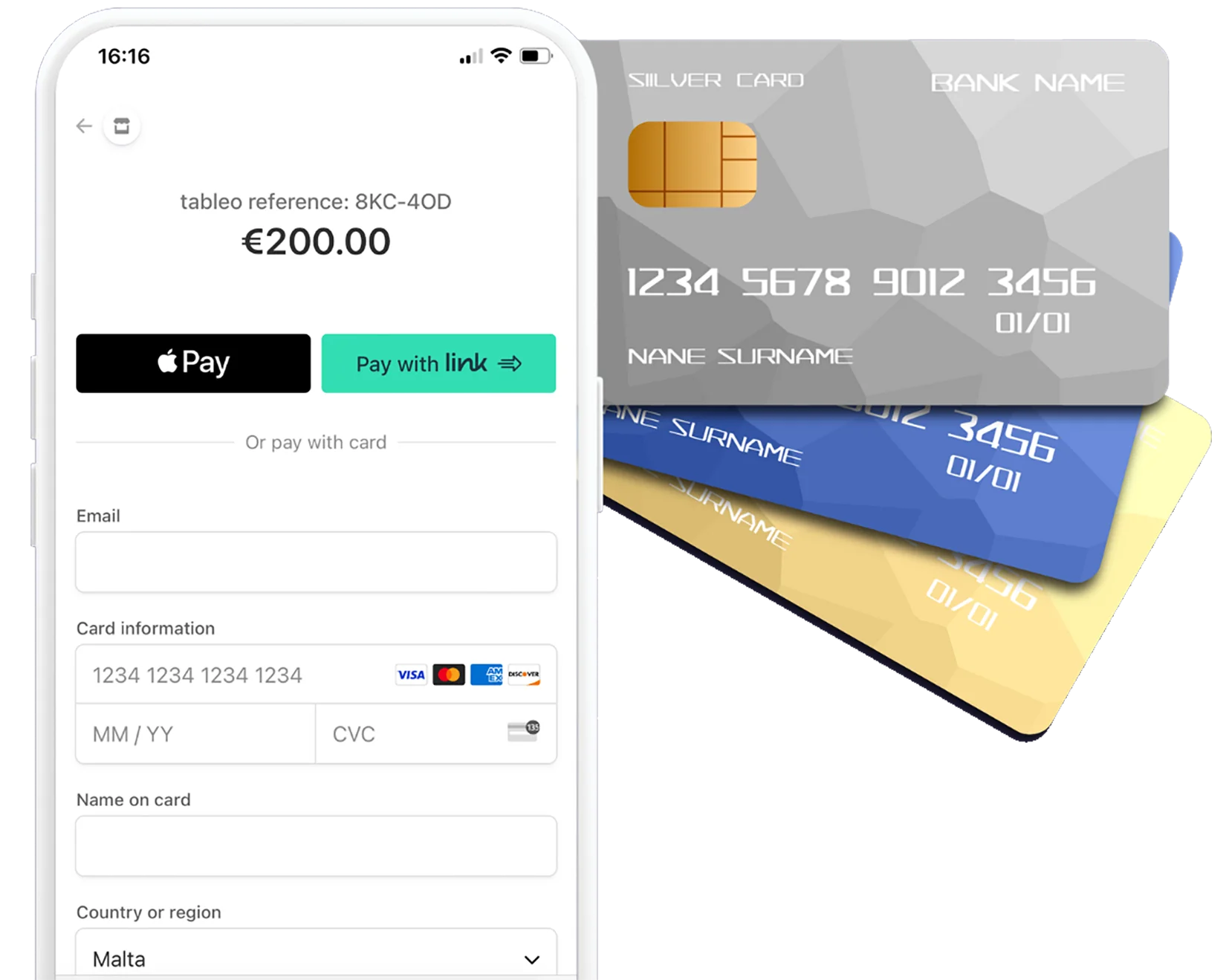 Reduce no-shows & late cancellations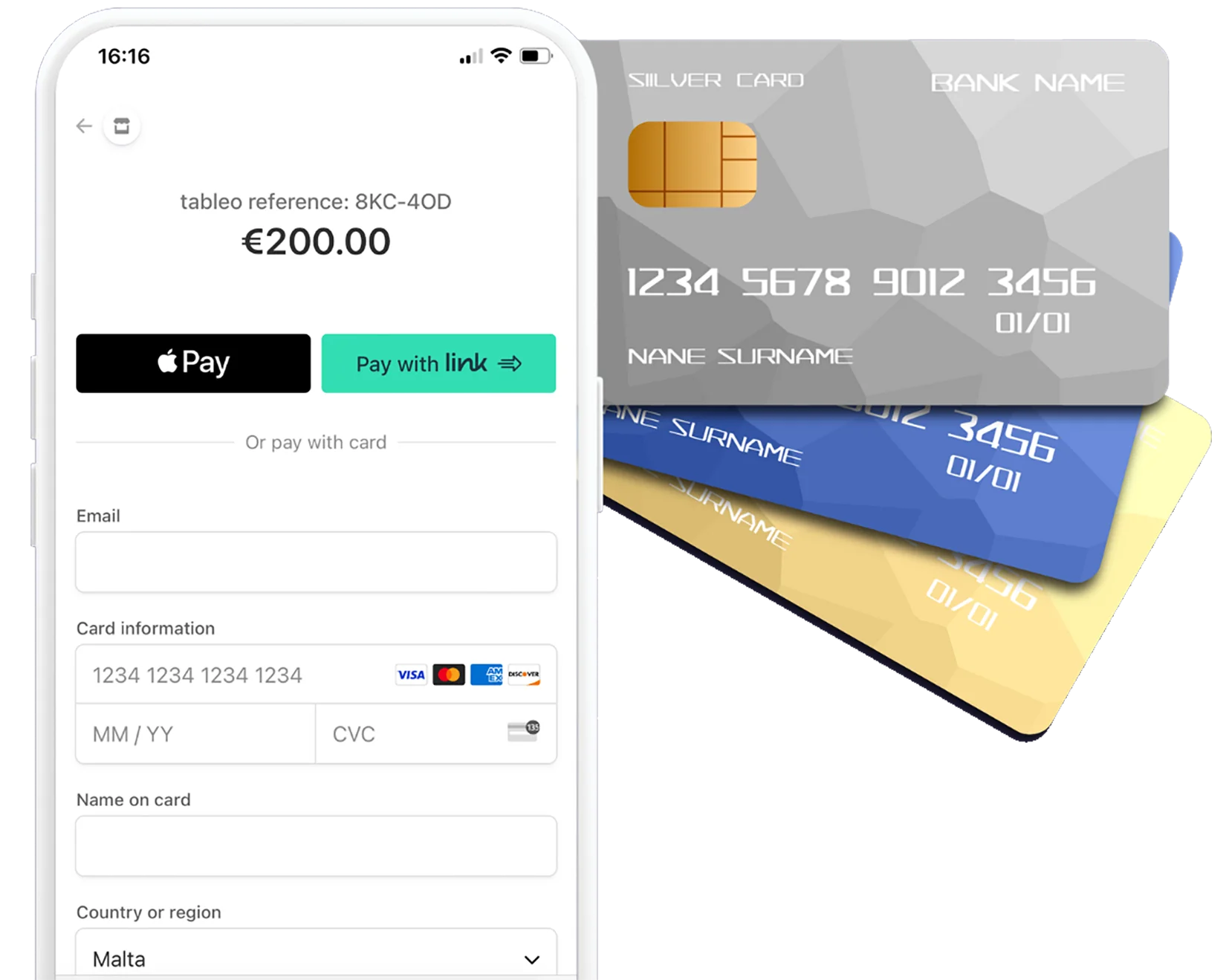 Reduce no-shows, be notified early of cancellations, and increase your chances of filling up tables.
Automatically send on-the-day email or SMS reminders to customers about their online bookings.
Collect deposits or take credit card details to secure a table. Set up your restaurant's cancellation policies, and collect penalty fees upon no-shows or late cancellations.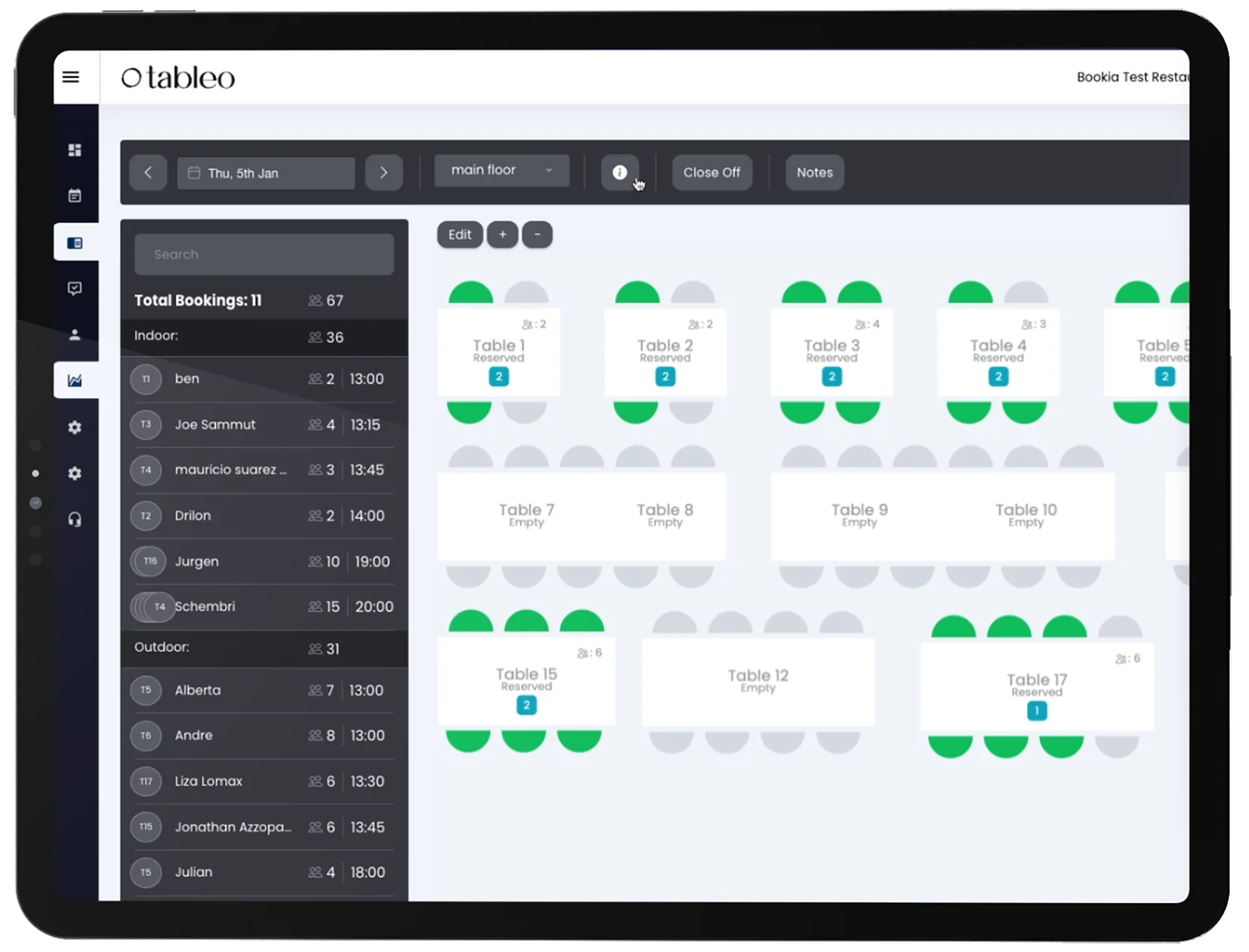 Manage your seating arrangements more effectively with Tableo's restaurant floor plan. Create a digital floor map of your establishment, for a full seated view of your reservations.
Turn more tables! Easily update the floor map as tables become available or occupied, and optimise on space.
Assign tables to specific bookings and track customer seating preferences. Especially useful for large restaurants or when seating VIP diners.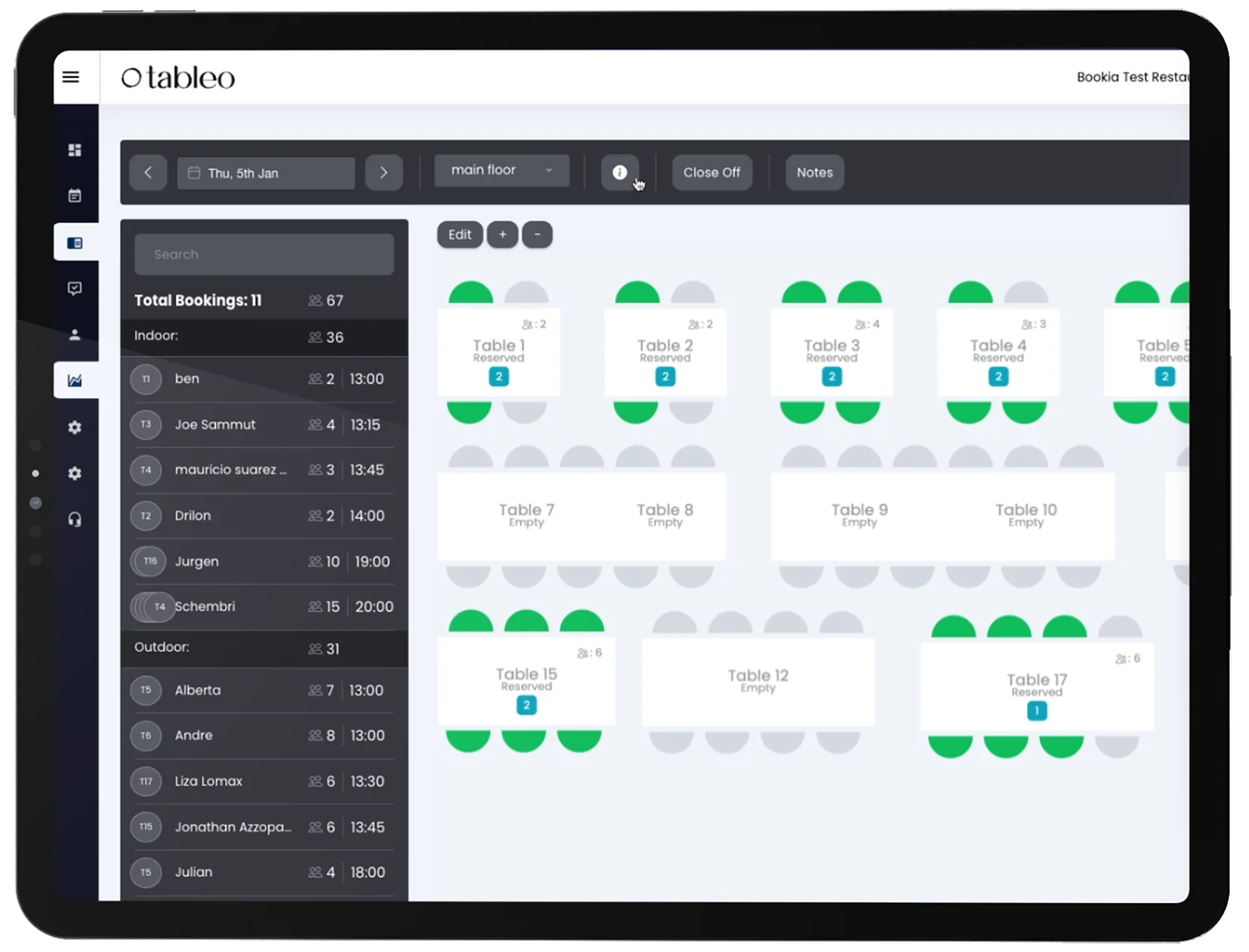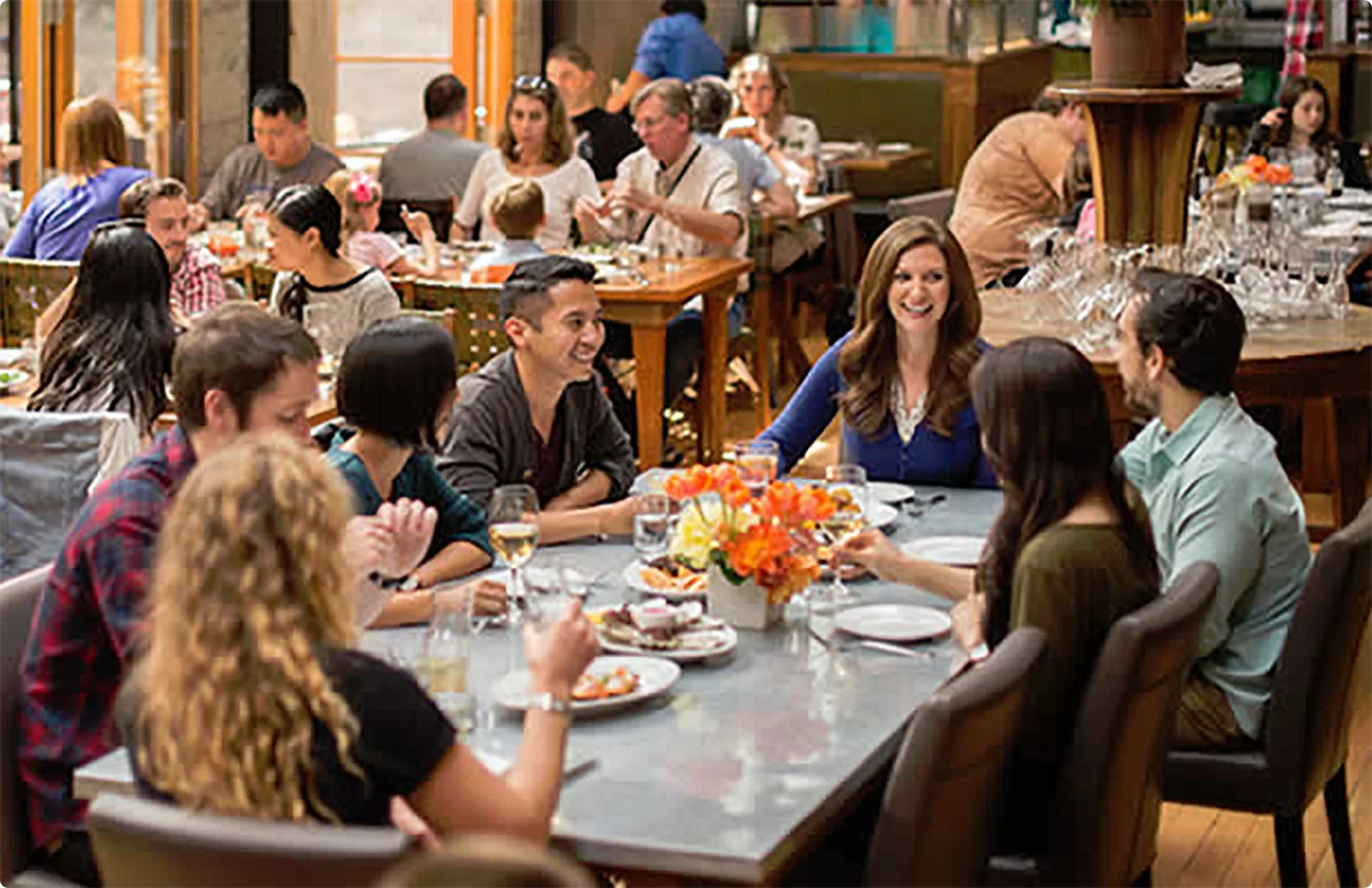 Maintain control over your service hours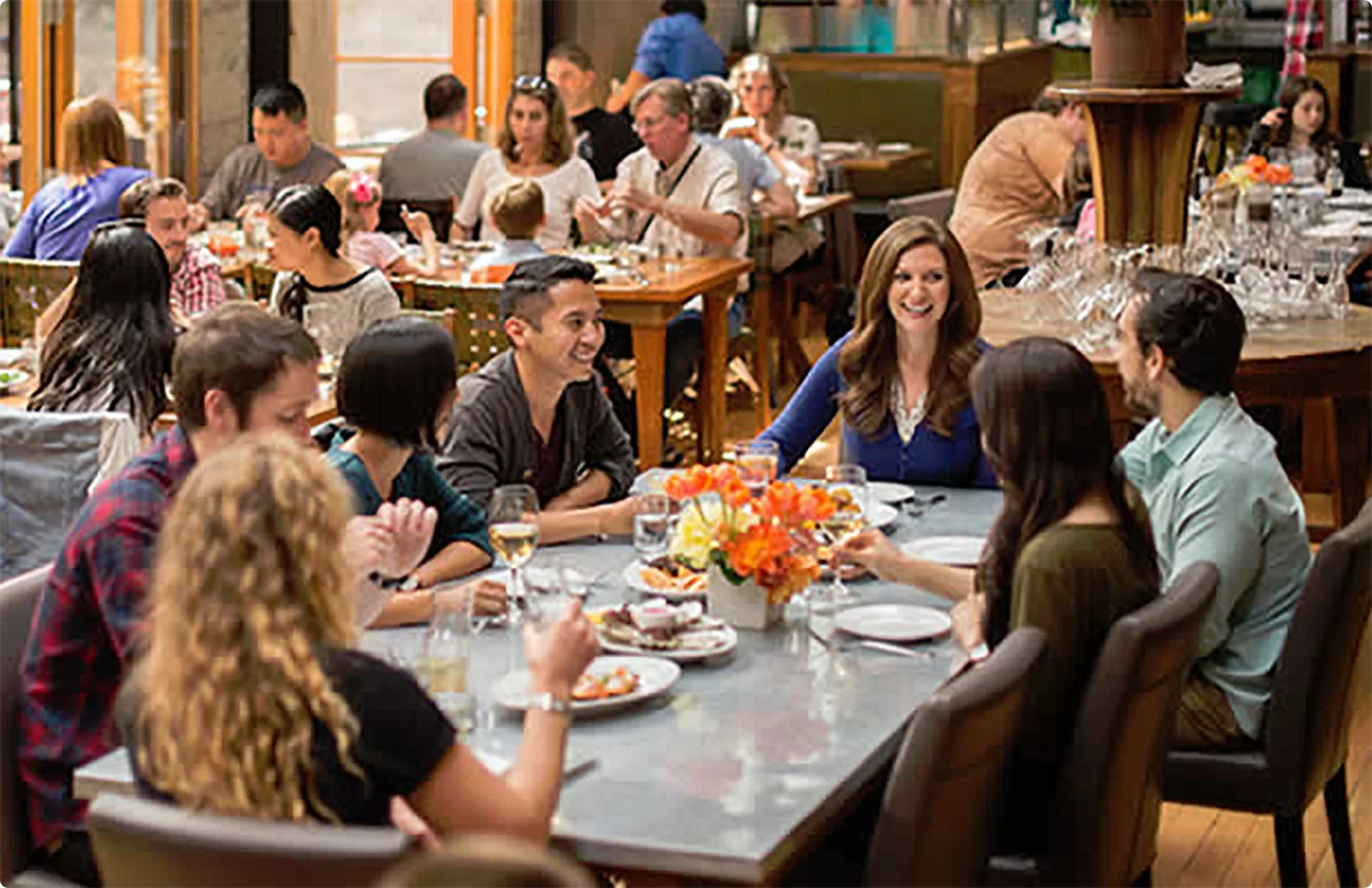 Tableo's crowd control feature helps the restauranteur manage the flow of guests during peak dining hours or special events.
Set limits on the number of table reservations that can be made at any given time. Proactively manage the flow of guests, reduce wait times and avoid overcrowding.
During special events, the system allows you to define new set crowd control values, or override the standard crowd control setting altogether.
Booking analytics & guest database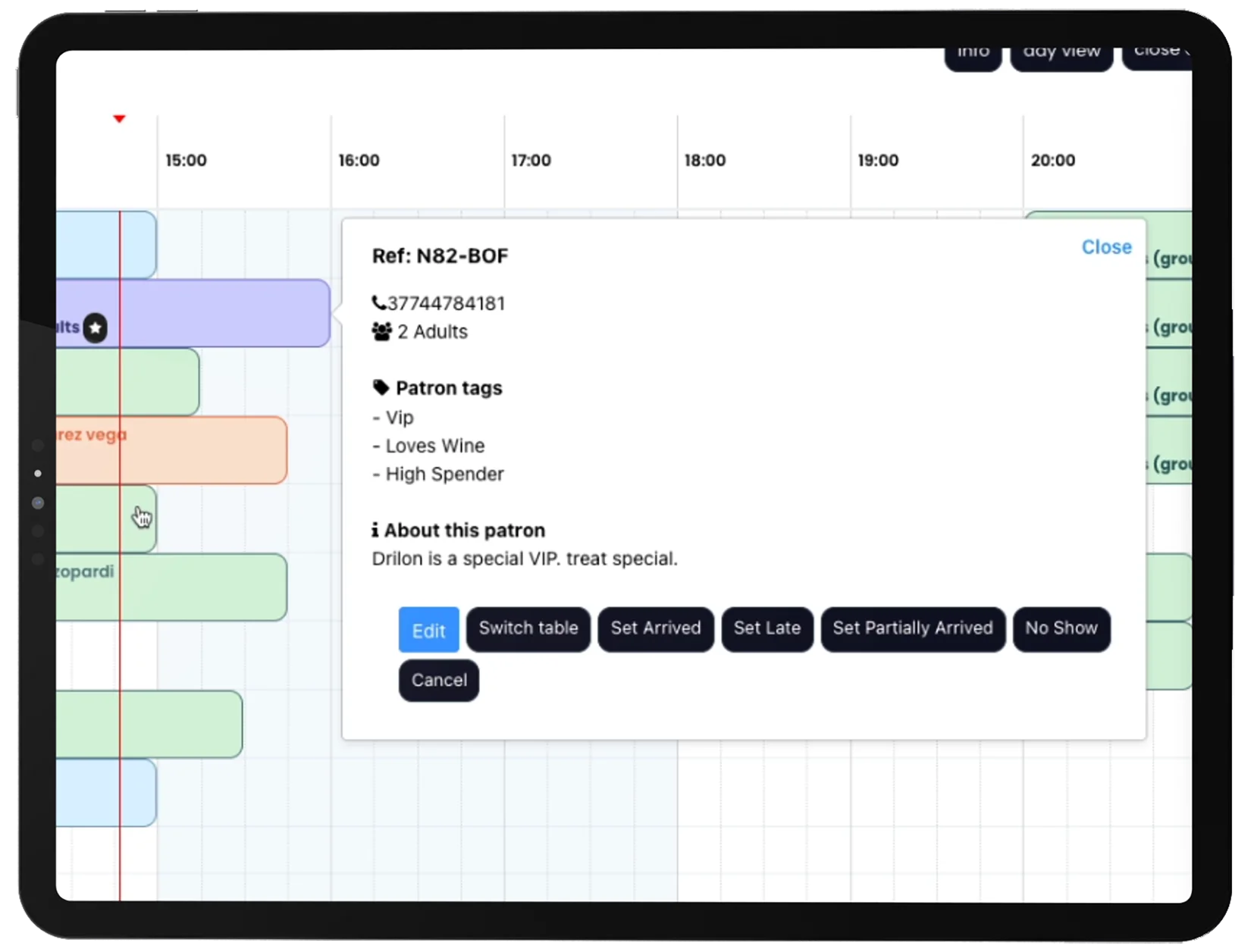 Get insights into the number of bookings received, most popular booking channels, number of tables filled and customer demographics.
Communicate guest preferences/intolerances with the kitchen staff in advance, to provide a better guest experience, avoiding any potential mishaps during service.
Use Tableo's reports to make informed decisions about variables such as staffing levels, table arrangements and marketing strategies.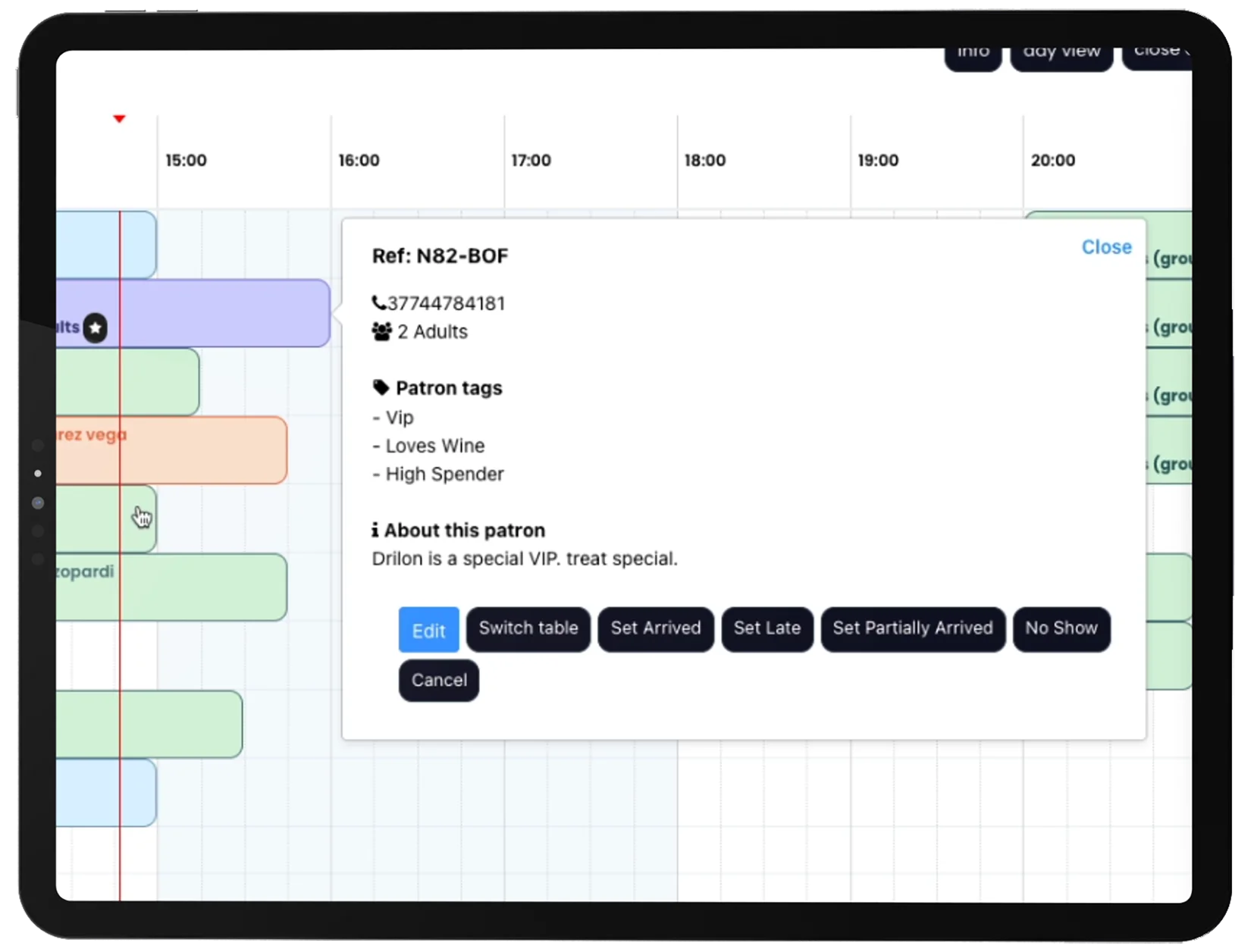 Get started with Tableo
The go-to restaurant reservation management system
Free trial. No strings attached. No credit card.


A dedicated account manager will help you along the way.