Reduce restaurant no-shows & late cancellations
Increase your business
show rate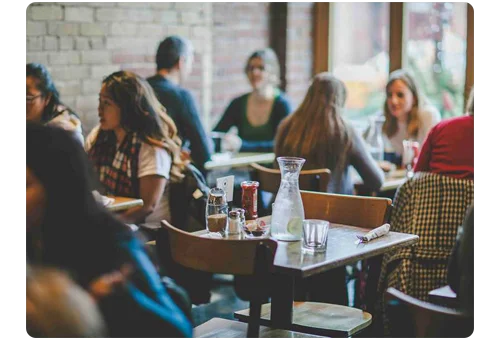 Cancellations and no-shows may lead to lost revenue, food waste, and an overall negative impact on the restaurant's operations.
Set a late cancellation fee and no-show booking policy to safeguard your finances and profitability.
Minimise empty tables on busy days and avoid relying on walk-ins to refill any empty seats at your restaurant.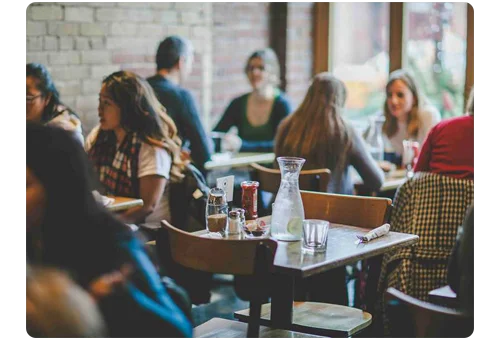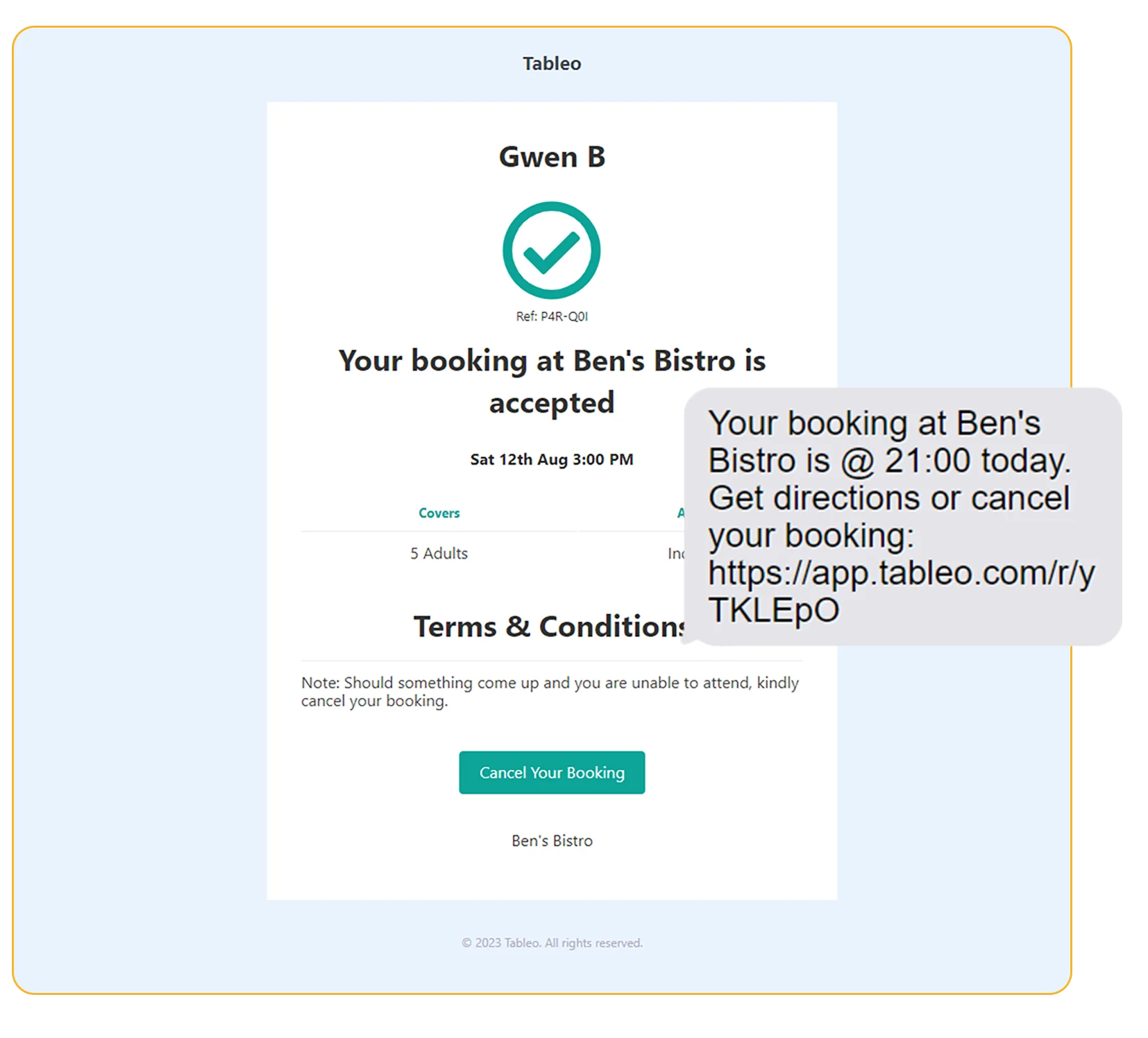 On-the-day booking reminders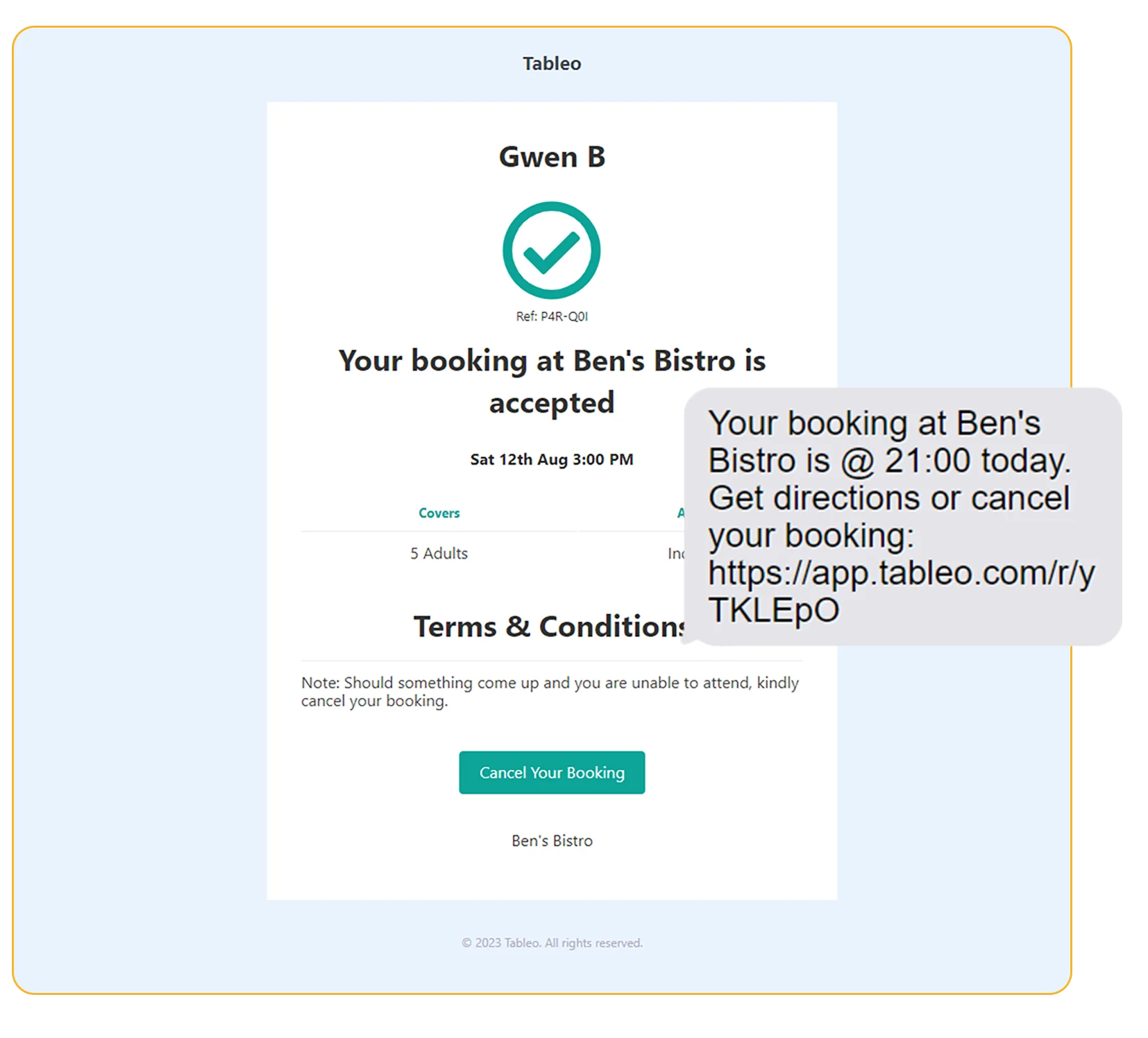 Send guests automatic booking reminders, by SMS or email, at 9 a.m. on the same day of their reservation.
Notifications include all the necessary information about their booking, such as reservation time, location, and how to get there with a Google Map link.
Reminders also allow diners to easily cancel their reservation, giving you enough time to free up tables for other diners to book that spot.
Restaurant reservation deposit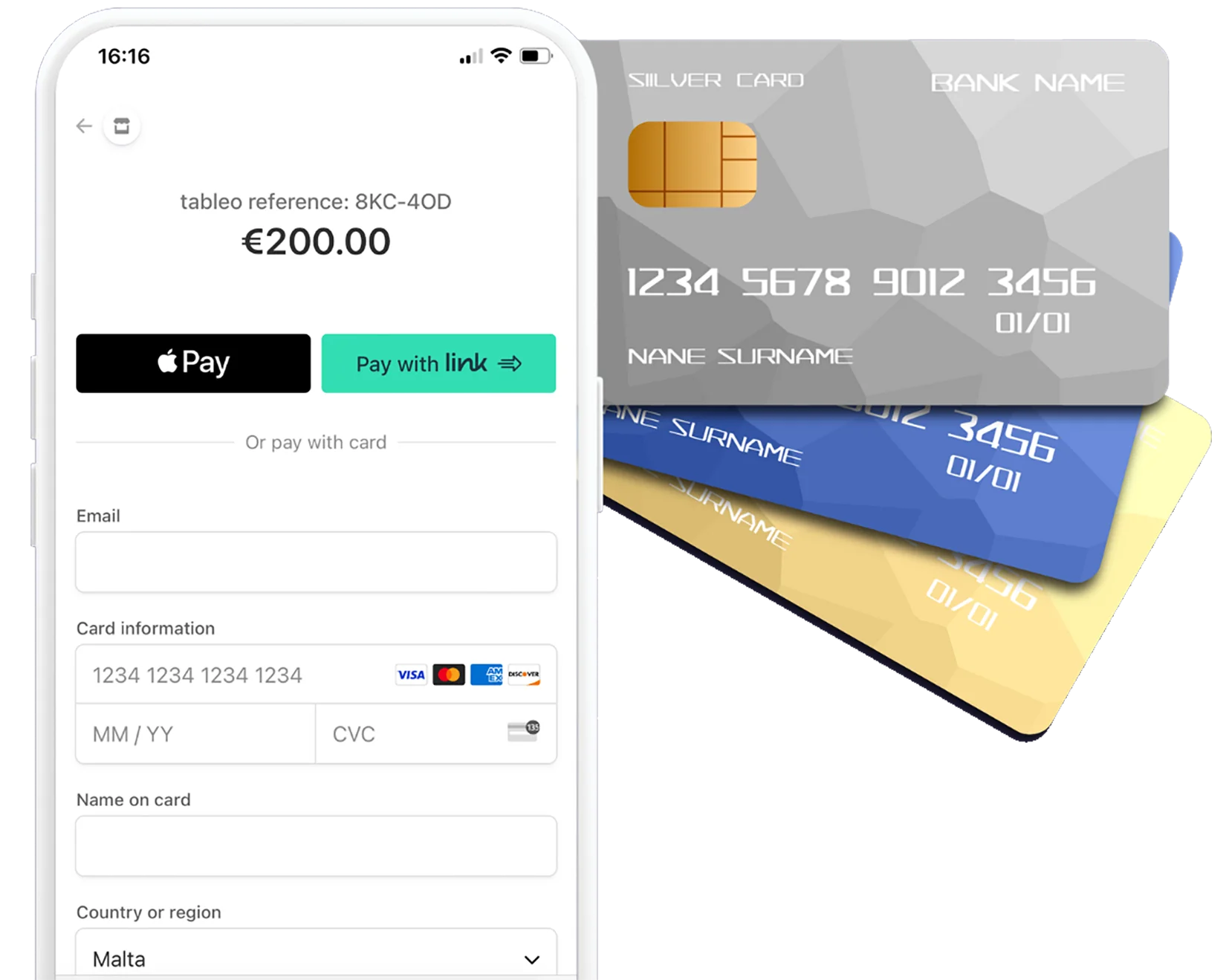 Secure guest attendance by collecting a deposit fee and choosing your own pre-payment amount.
Set your rules for taking deposits. Choose to only take pre-payment at the weekend, during busy hours or to secure large parties.
Payments can also be customised for special menus and events such as Valentine's Day & New Year's Eve, requesting patrons to pay in full, in advance.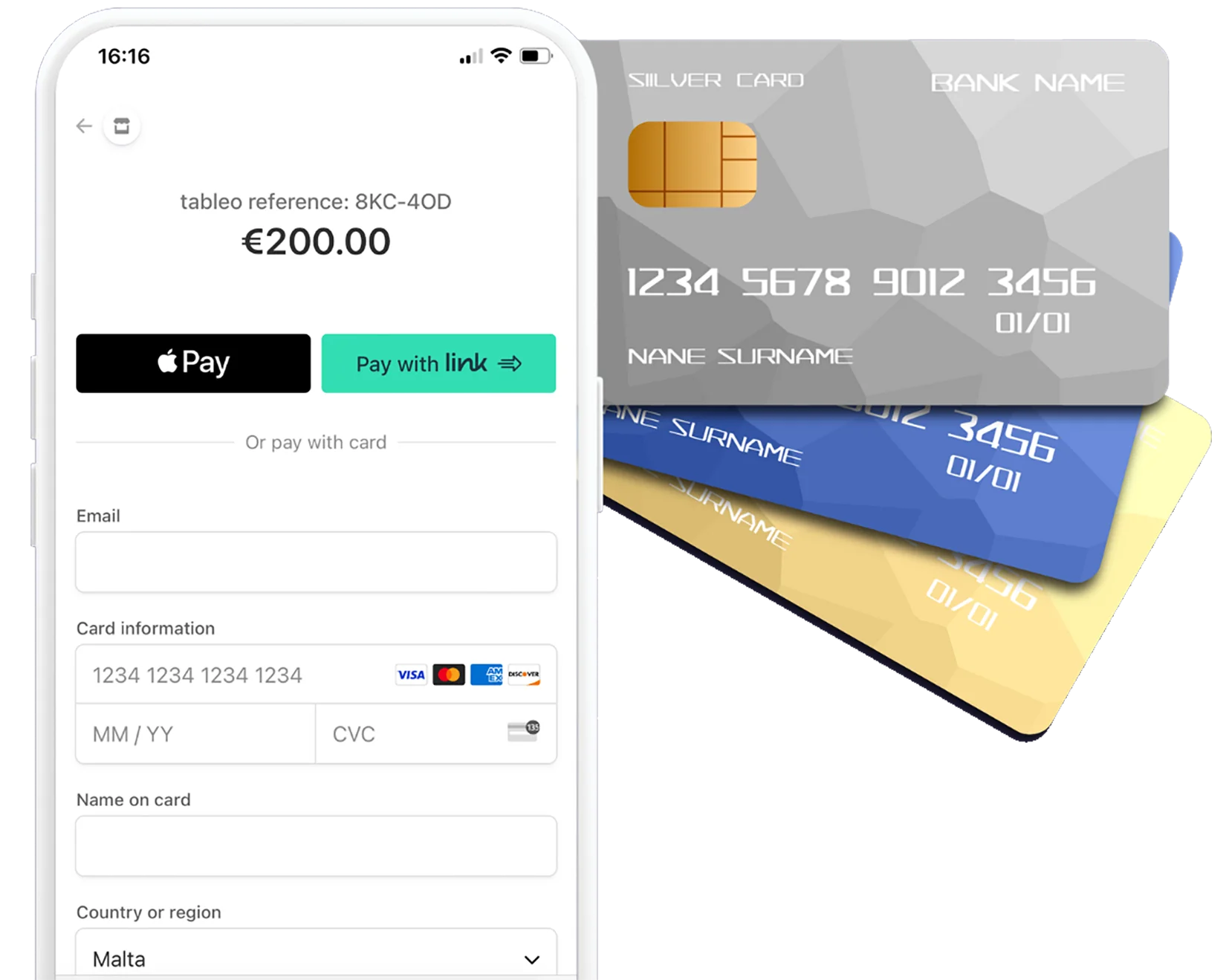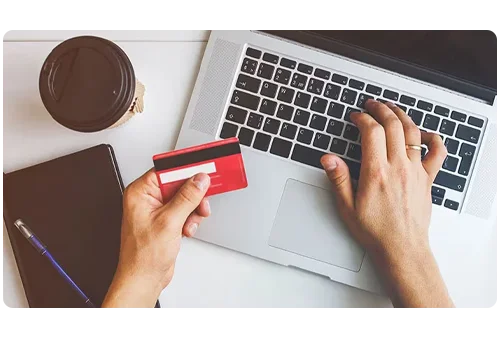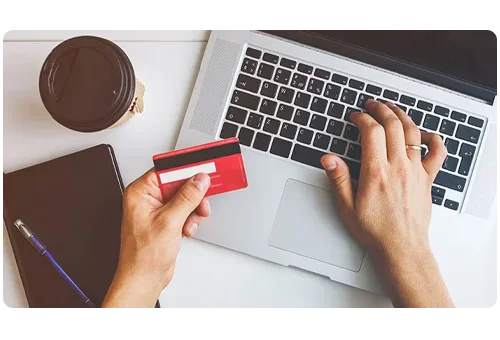 Take credit card details at the time of booking. Deter guests from reserving at multiple restaurants, then neither showing up nor cancelling.
Provide financial protection in the event of a last-minute cancellations.
Set different rules and fees for when the cancellation policy is applied. Charge a diner more for short notice cancellations.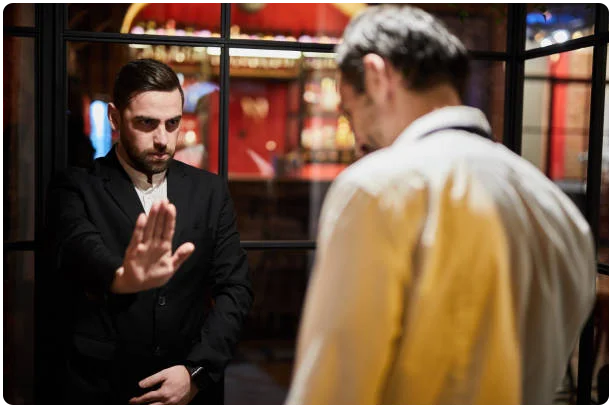 Tableo will notify you of visitors who have a history of making reservations but failing to show up.
Whenever a new booking is received, the system will automatically review the information against the database to see if it matches a previously no-show guest.
If it matches, we will automatically add an alert to the booking as a previous no-show.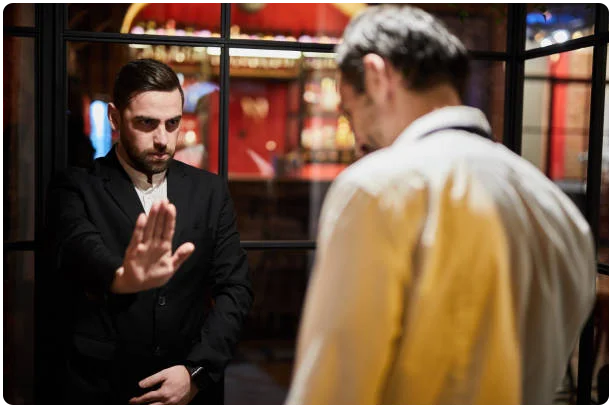 Reduce your restaurant no-show rate today!
Get started with Tableo
Free trial. No strings attached. No credit card.


A dedicated account manager will help you along the way.