Increase your restaurant's reservations
with Google & Tableo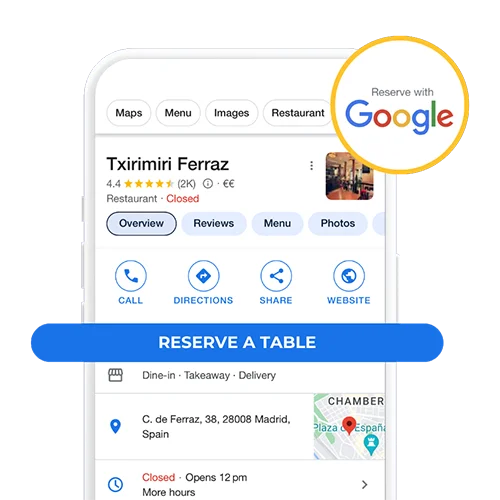 Enable "Reserve with Google" and allow customers to instantly book a table 24/7 directly through Google Search, Google Maps and Google business profile.
Be found when people are searching for a restaurant in your city (great for tourists) or by searching "restaurants near me".
Grow your business. Get potential new clients even if they don't know you exist.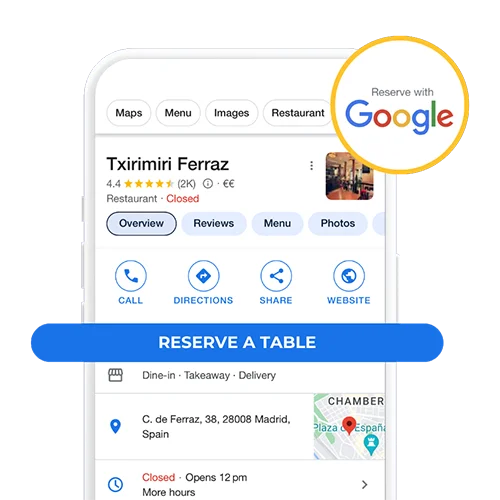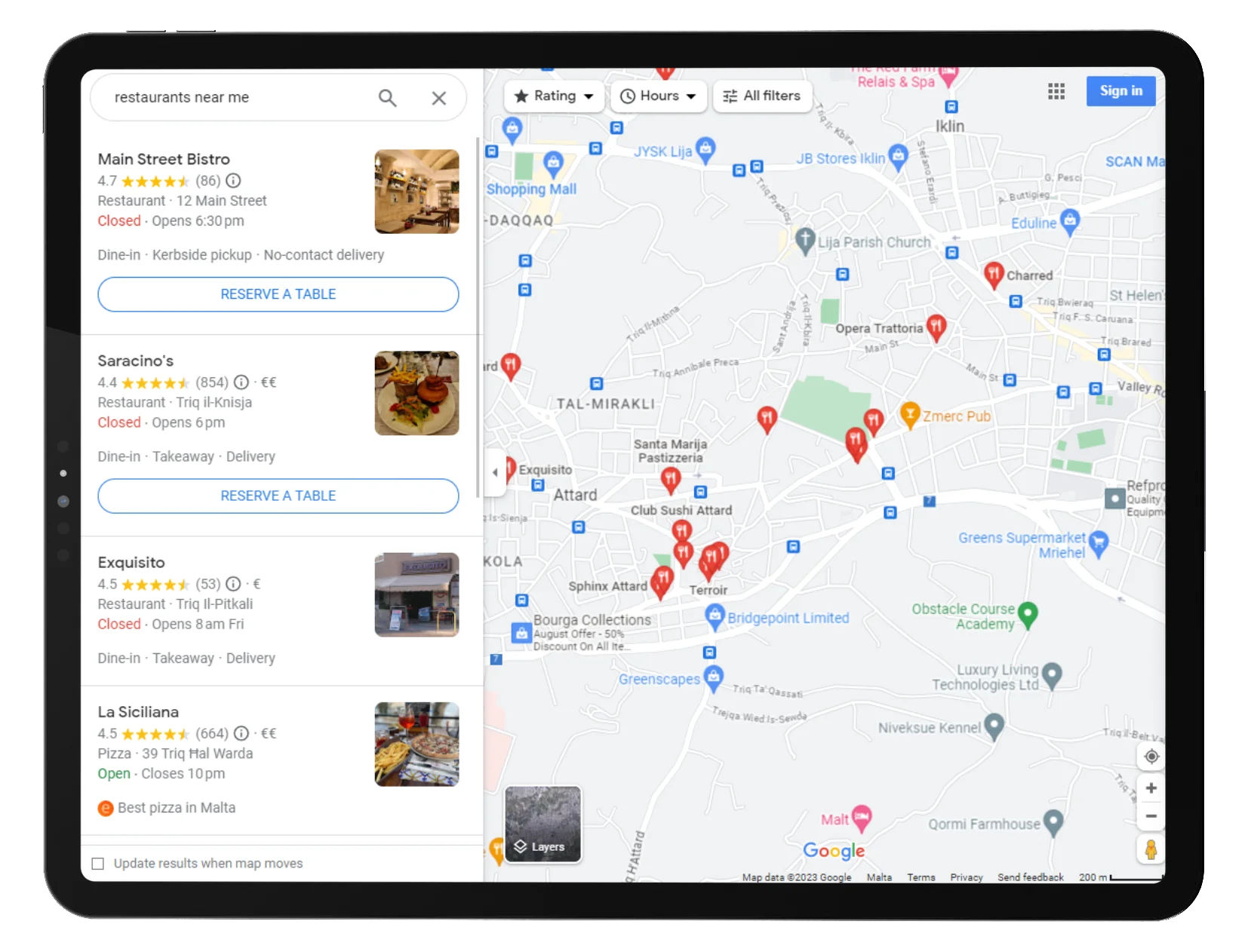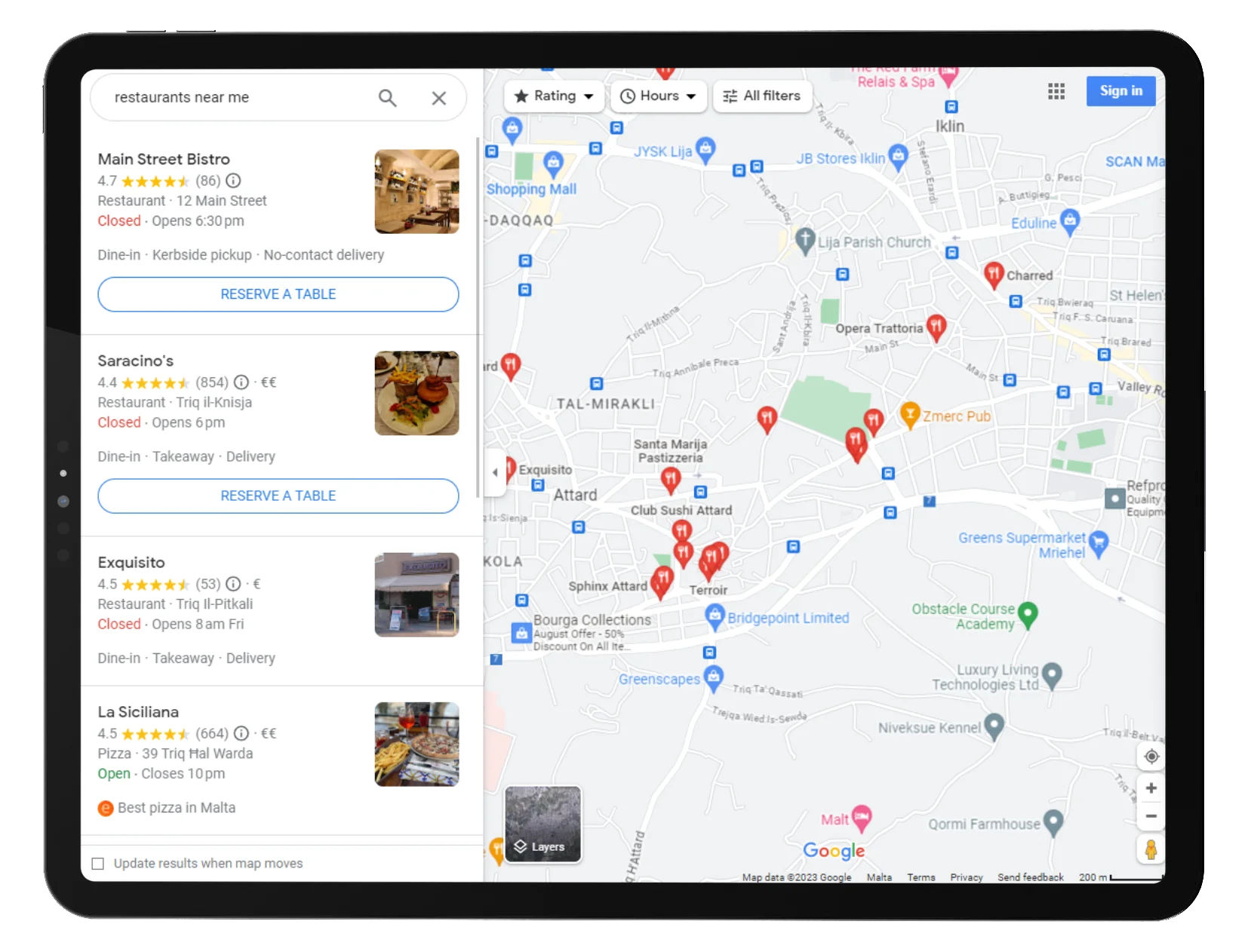 You're missing out if you're not part of the largest and most familiar map service in the world.
Stay ahead of the competition. Stand out on Google maps with the "Reserve a Table" booking button.
Capture "Restaurants near me" Google searches and convert these directly into more reservations.
Allow potential diners to make a reservation as soon as they discover you, with instant confirmation.
No need for guests to reserve through your website, via phone calls, or through social media messages.
Through the "Reserve with Google" integration, customers can reserve a table, select their preferred date, time, dining preference and party size.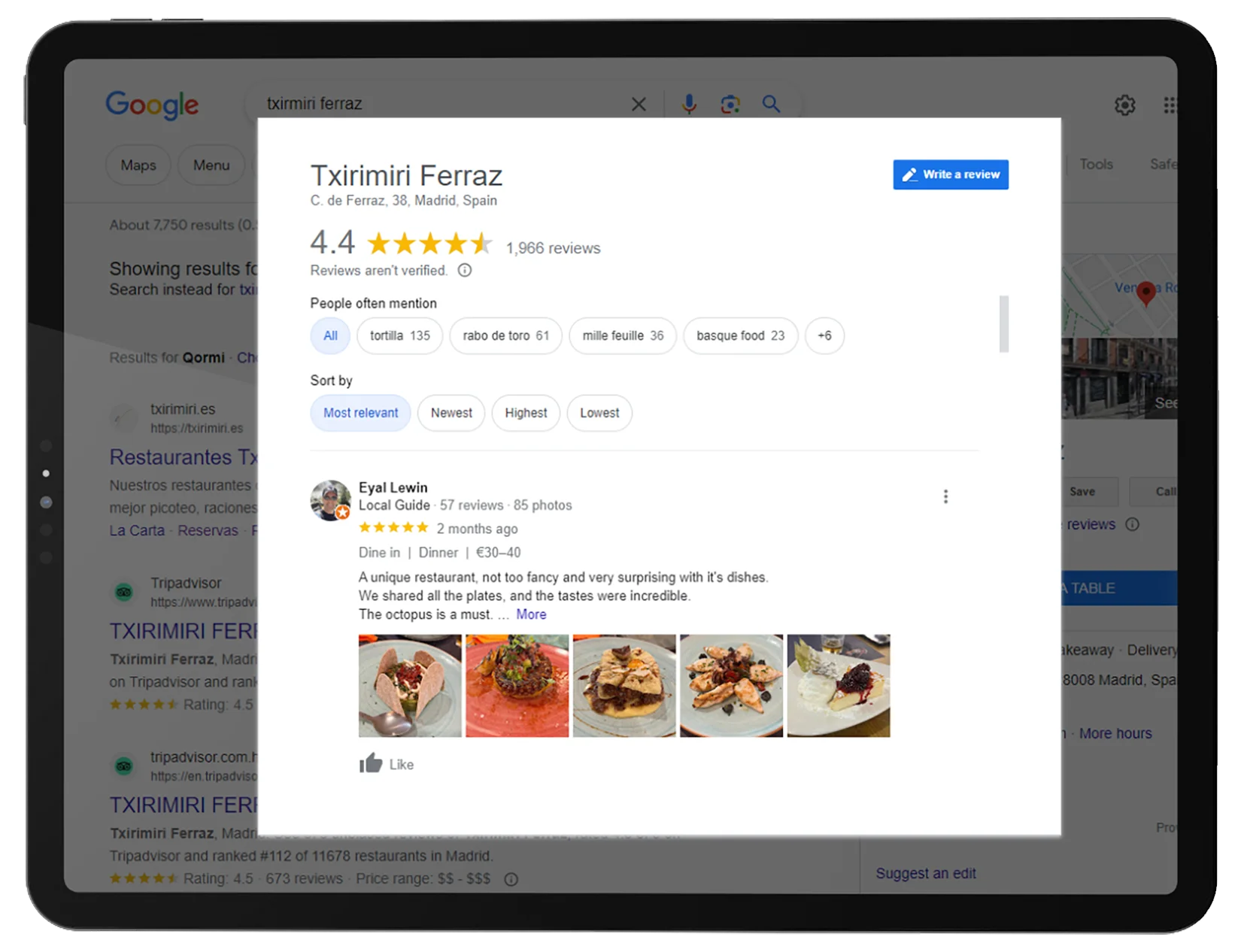 Watch your Google reviews explode!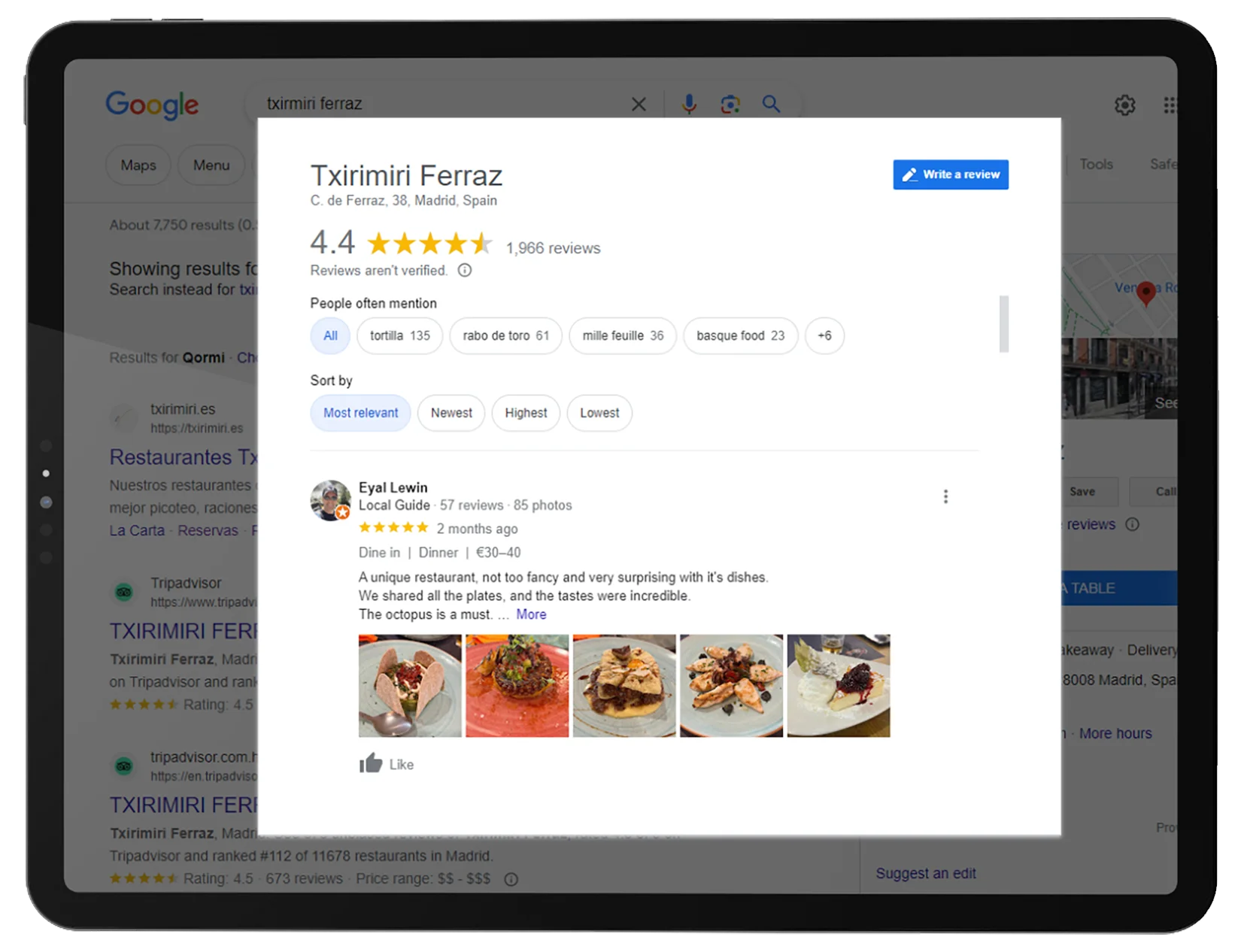 When a restaurant sets up Reserve with Google, trigger emails are automatically sent after a diner's visit to request reviews.
Easily collect unbiased, legitimate and unfiltered reviews to boost your restaurant's popularity.
Positive Google reviews will help you rank higher. Negative reviews will give you the chance to respond and mediate the situation.
Tableo & Google partnership

Enable reserve with Google and allow customers to instantly book a table directly through Google Search and Google Maps.
The Tableo system will automatically accept new bookings if a table is available for a specified time, dining area or party size.
Tableo is an authorised Reserve with Google Partner.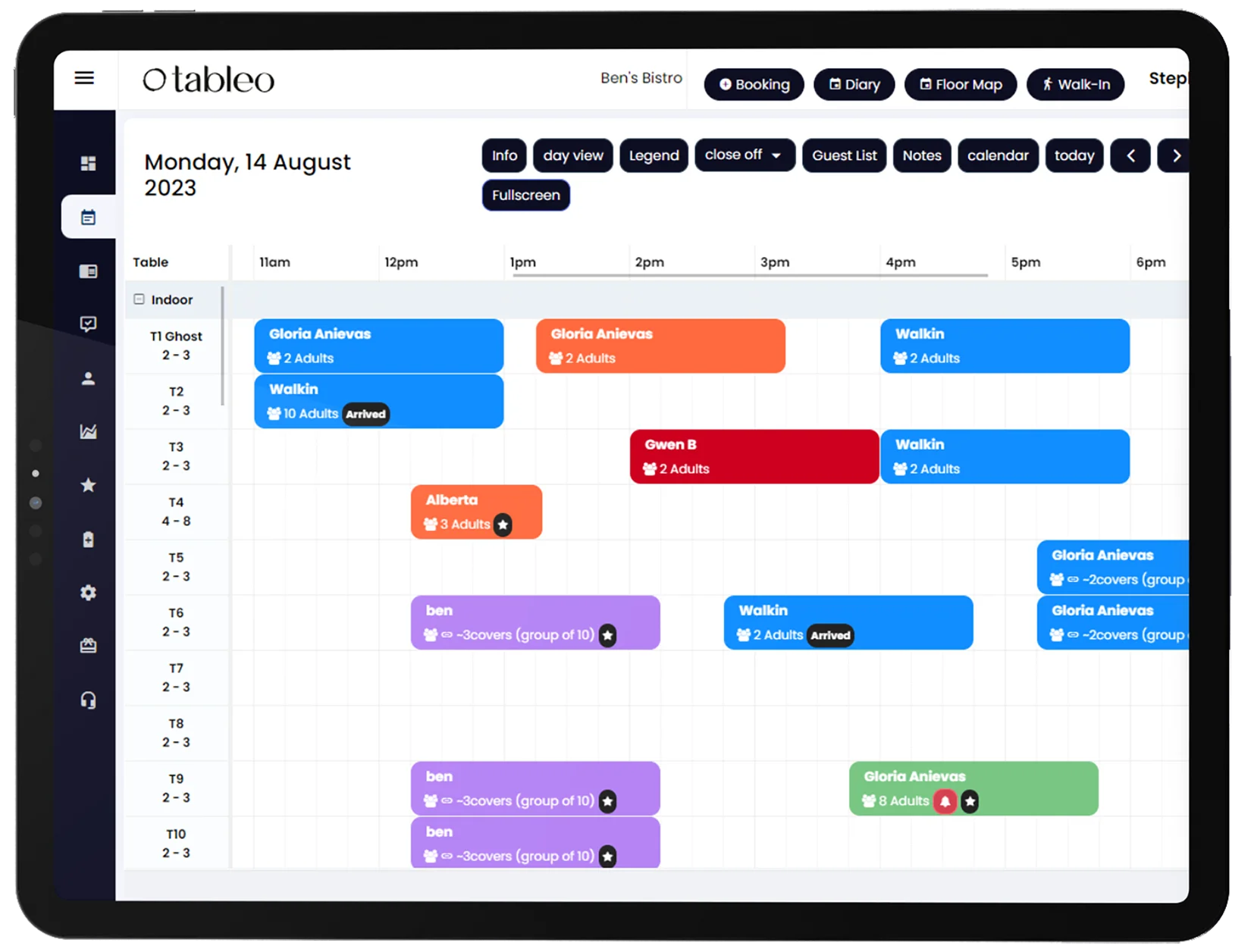 Get organised with Tableo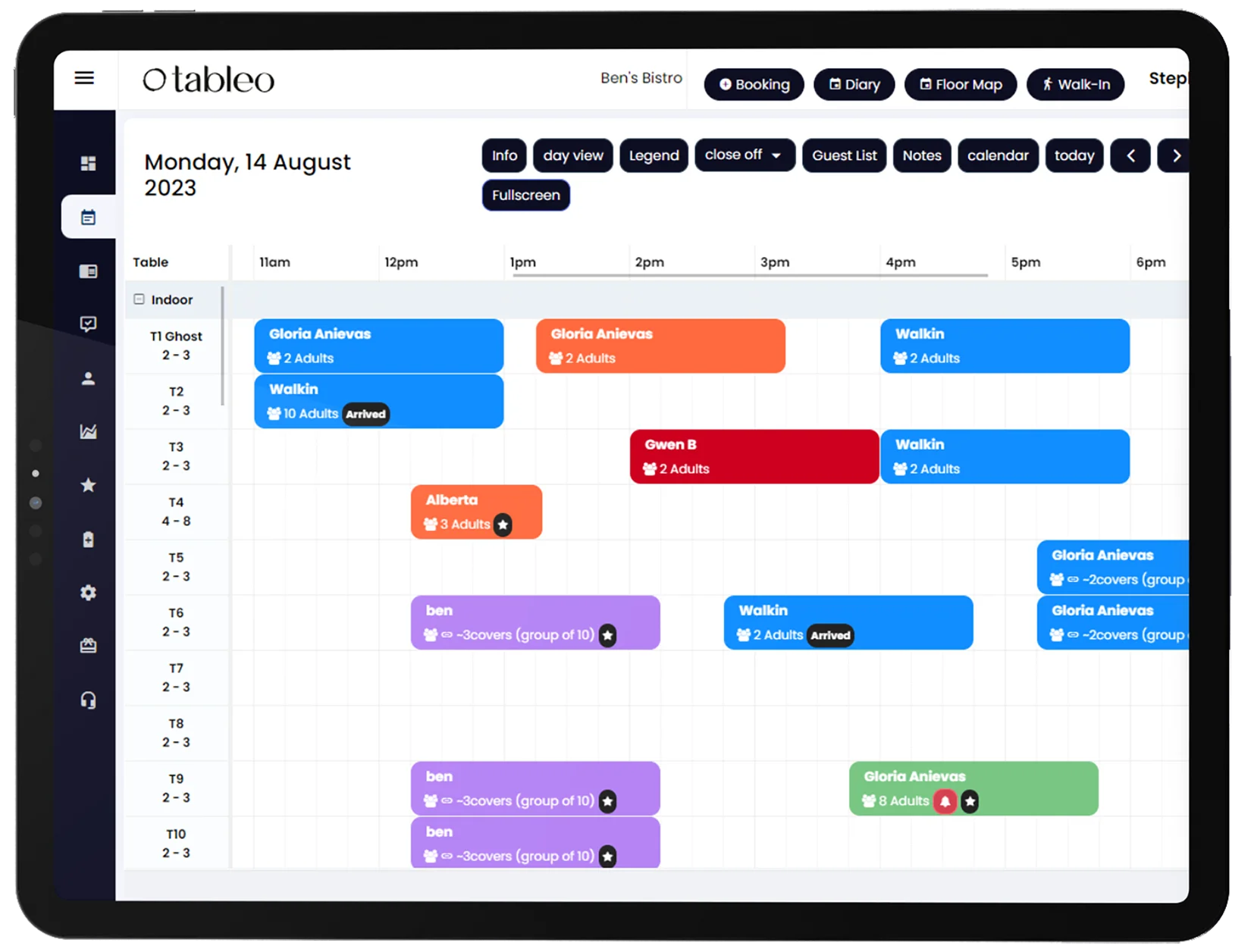 Bookings from Google and all other booking channels are synchronised with Tableo's reservation management system in real time.
All bookings are stored on one platform, accessible from anywhere, anytime.
Know how many bookings you have, which tables are booked & which aren't, for any day or service.
Get set up on Google today!
You'll be up and running in 24 hours.
Let's connect to setup your tables, dining areas and service hours – Setup is FREE!