Increase loyalty & reduce no-shows
Collect deposits and payments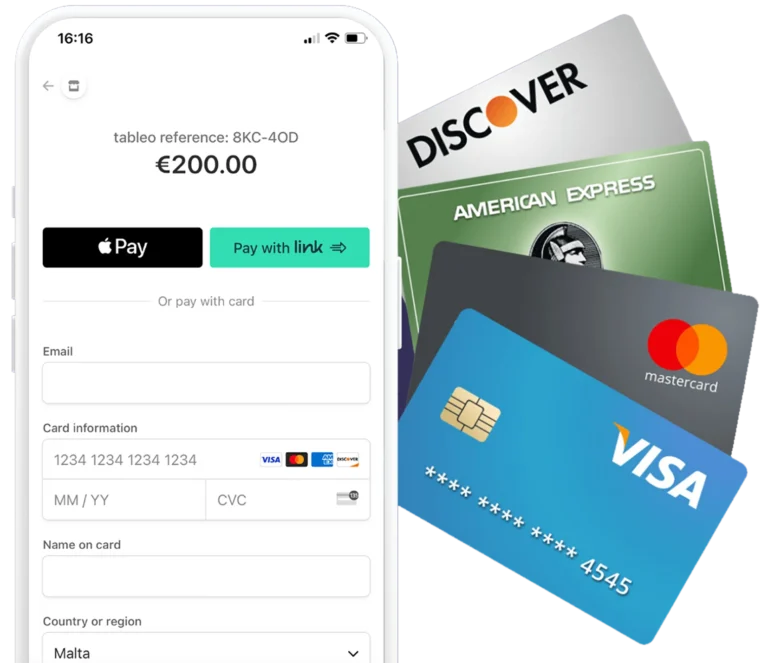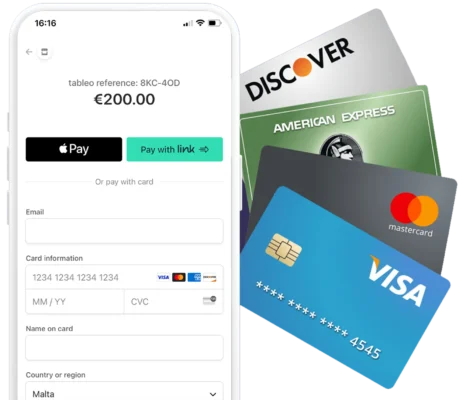 Tableo makes it easy for you to collect a deposit fee or take credit card details at the time of booking. This helps to reduce no-shows and provides financial protection in the event of last-minute cancellations. 
Set your own rules for taking deposits. For instance, you can decide to only accept prepayment on weekends, at peak times, or to reserve large parties.
Payment amounts can also be customised for special menus and events such as Valentine's Day & New Year's Eve.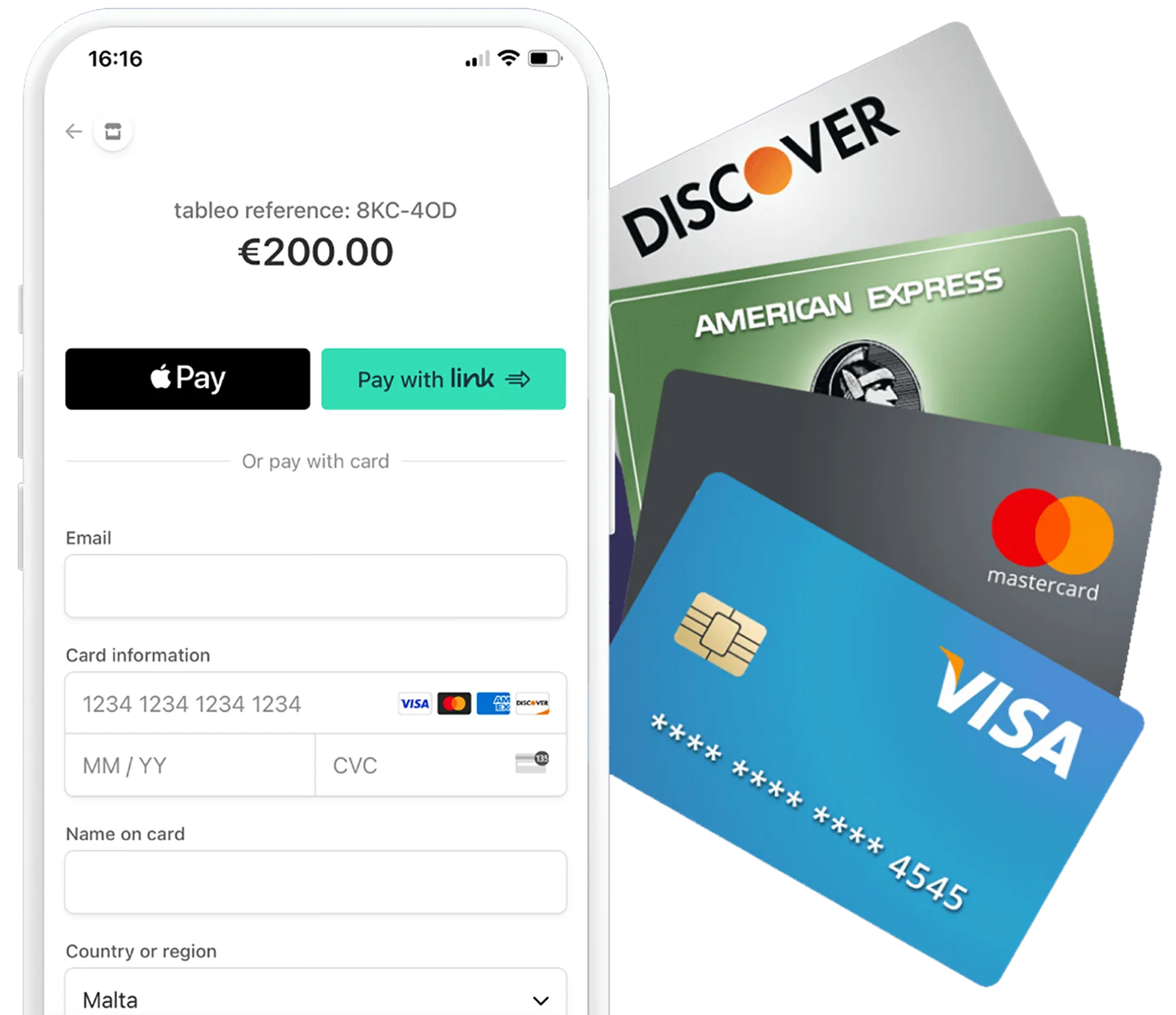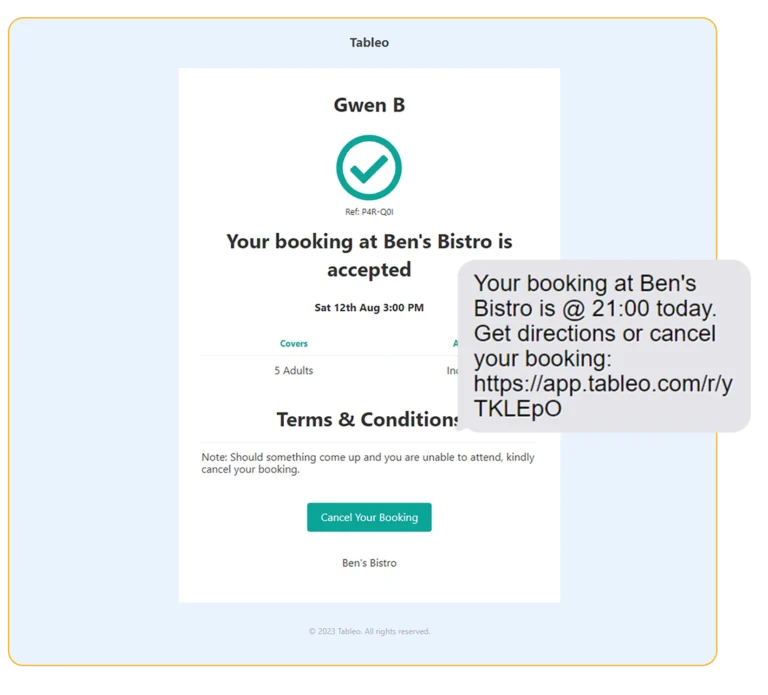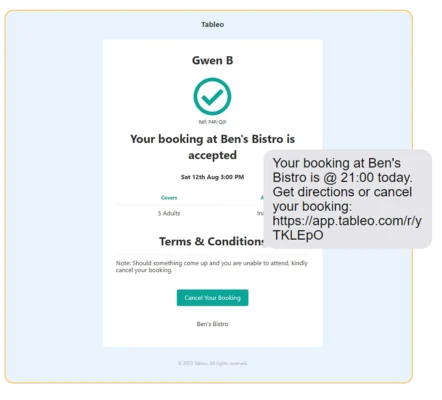 Send email and SMS booking reminders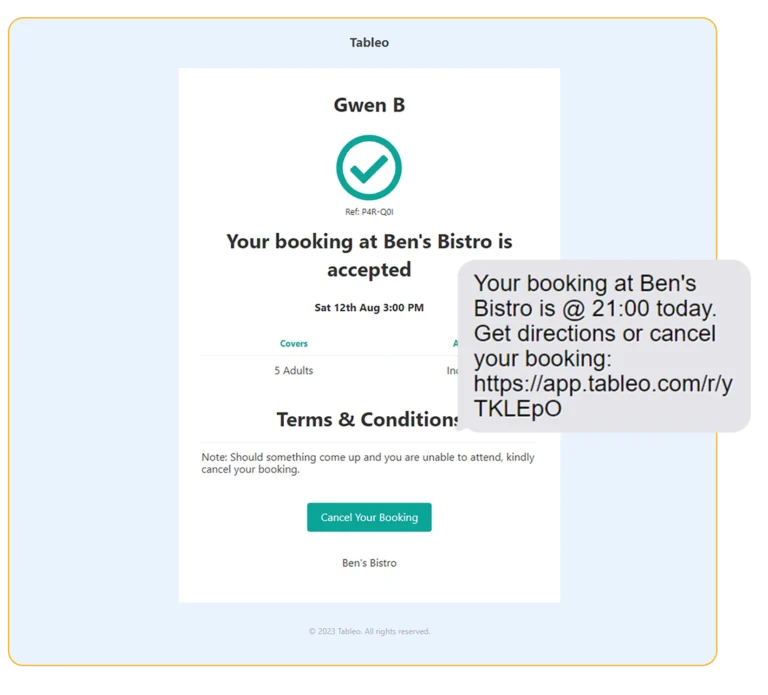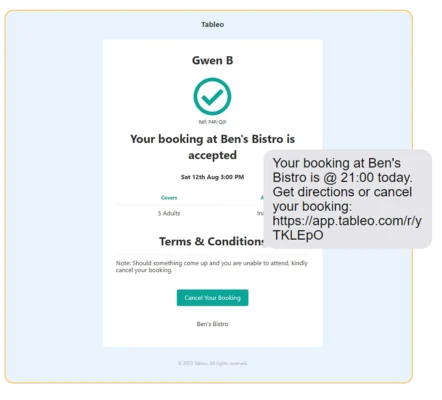 On the day of the reservation, you can automatically send reminders to customers about their upcoming reservation by SMS or email.
These notifications will include the reservation time, location and restaurant directions including a Google Map link.
Reminders make it simple for customers to cancel their reservation, giving you enough time to free up tables so that other customers can reserve that space.
We've also integrated a Restaurant Review System so you can start receiving reliable customer feedback to increase your rating and help you improve your services.
Automatically send guests a request for review via email or SMS, the day after their visit. They can be asked to rate your restaurant on food, service, ambiance and value for money.
Manage and respond to all your reviews from the same interface you manage your reservations!
Whenever your restaurant is fully booked for a particular day or time,
you can give your loyal customers a chance to wait in an online queue and be notified in case of cancellations!
Ready to cut down on no-shows?
Get started with Tableo. It's so easy to use and setup.
A dedicated account manager will help you along the way.