Restaurant gift voucher system
Sell your restaurant vouchers online
Boost sales, encourage repeat business and attract new customers, with a seamless restaurant voucher system.
Add Tableo's voucher system widget to your restaurant's website and start selling your gift vouchers online.
Target your customers through a new marketing channel – email. Vouchers are emailed to the recipient upon purchase, and an email confirmation is sent to the sender.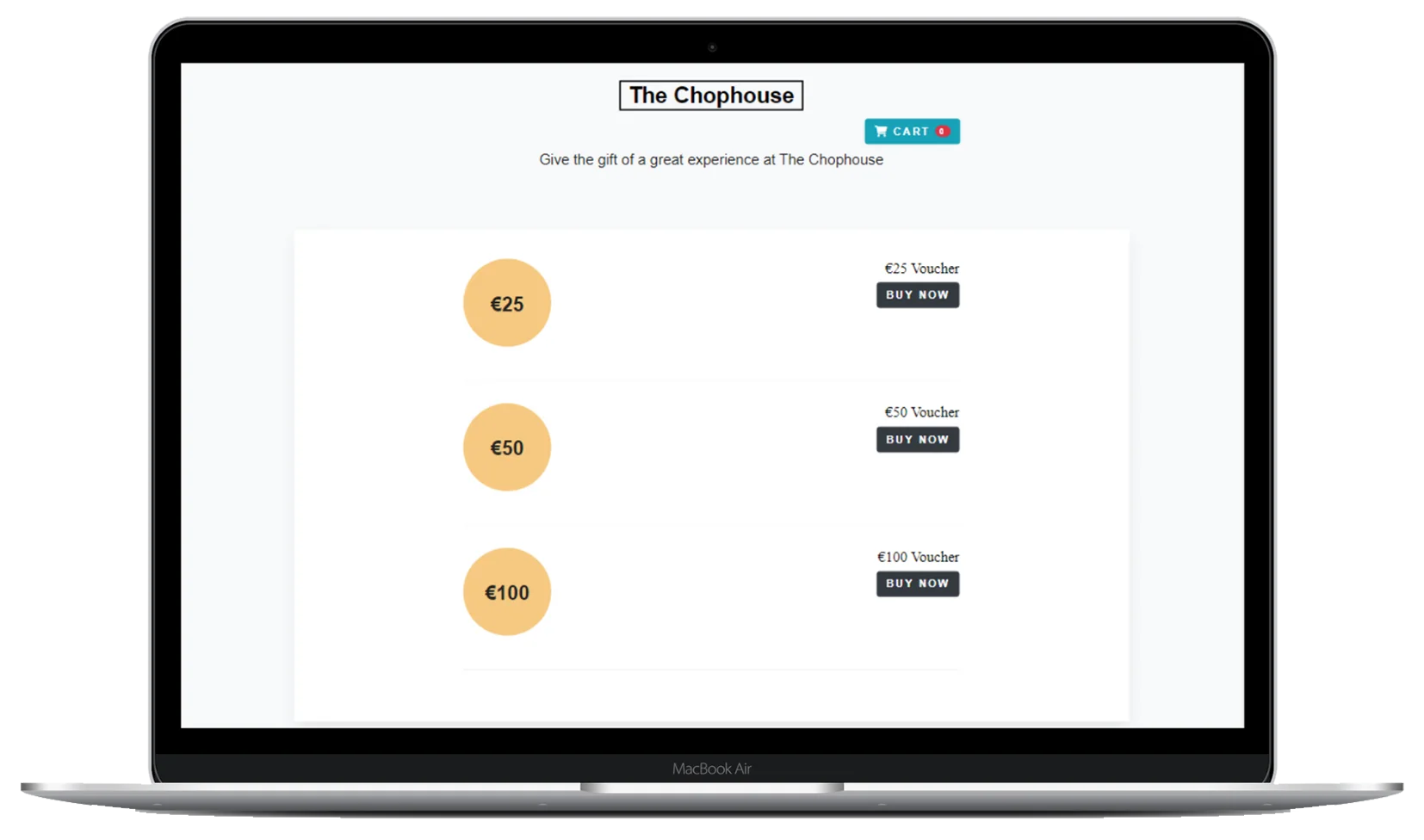 Easy for the customer and
for you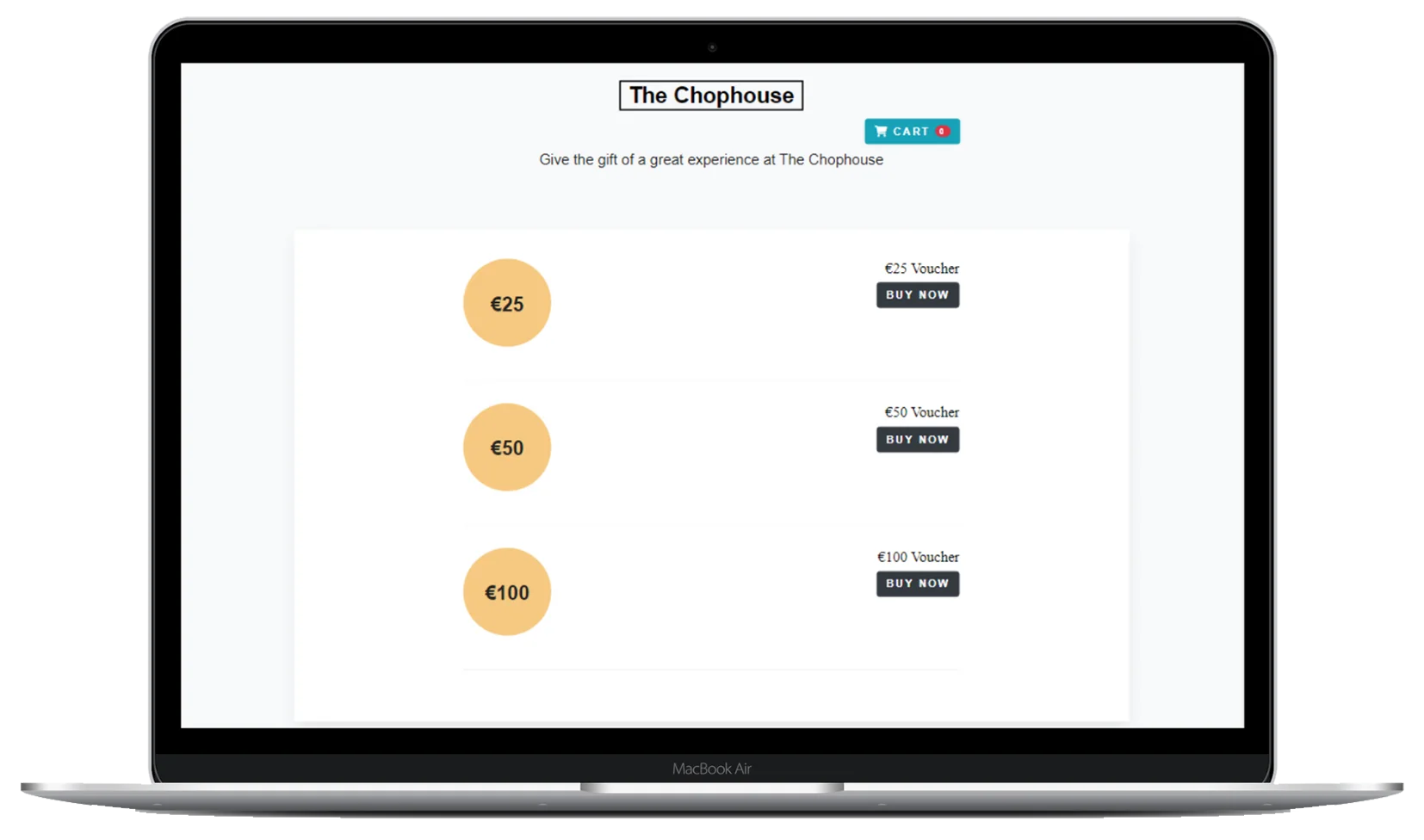 Provide a convenient and efficient way for customers to purchase a gift card without the need to visit the restaurant in person.
Clients can purchase vouchers by simply adding them to the shopping cart, specifying the quantity, and hitting BUY.
Tableo's user-friendly interface makes it easy to manage and keep track of all your gift voucher sales.
Accept payments securely through Stripe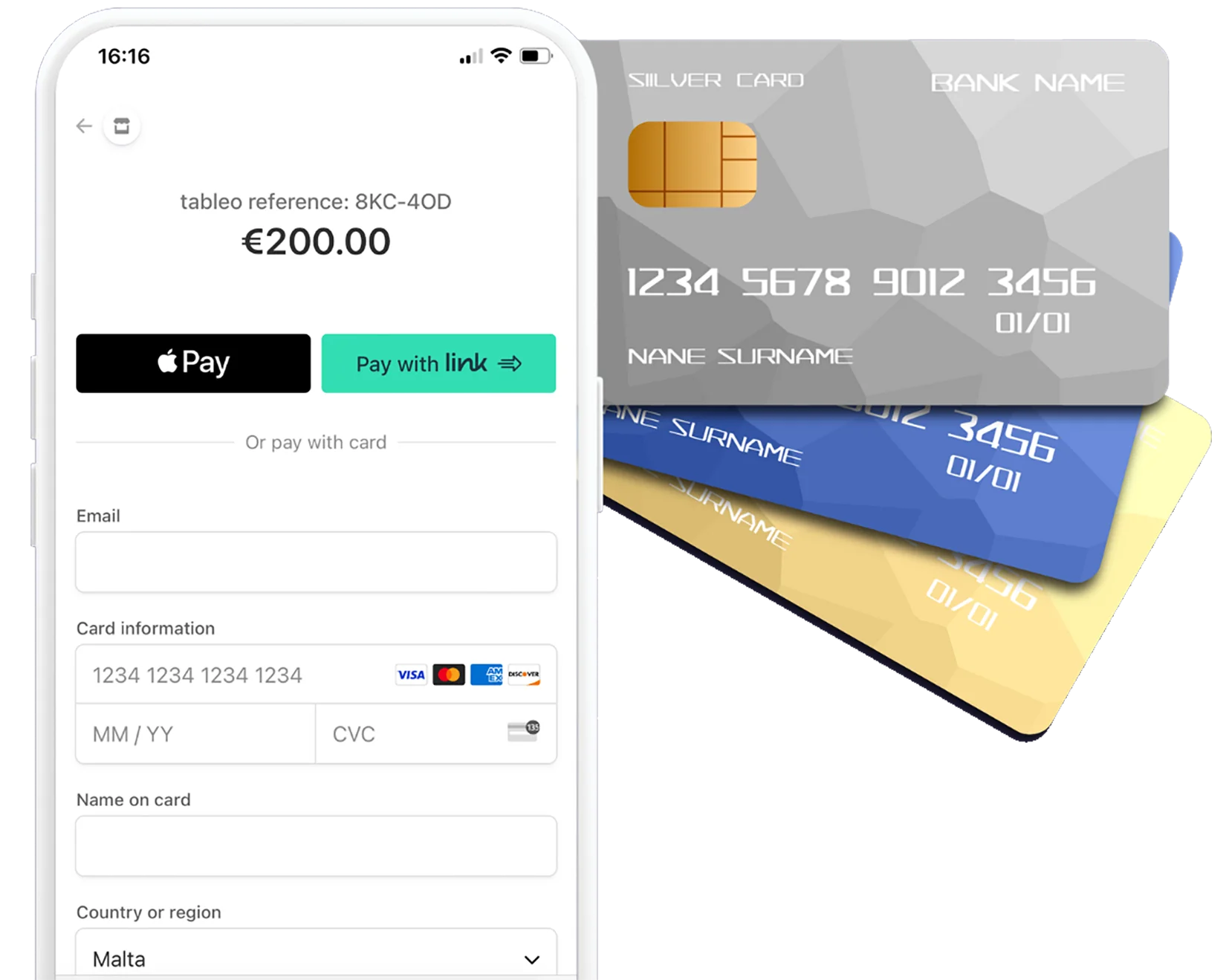 Set up a Stripe account in just a few minutes and start receiving payments for vouchers directly into your bank account.
Personalise with your voucher name and description, set the price and indicate your preferred expiration date.
The voucher will include a code to be redeemed at the restaurant. Restaurateurs can easily check the gift card status as used or unused.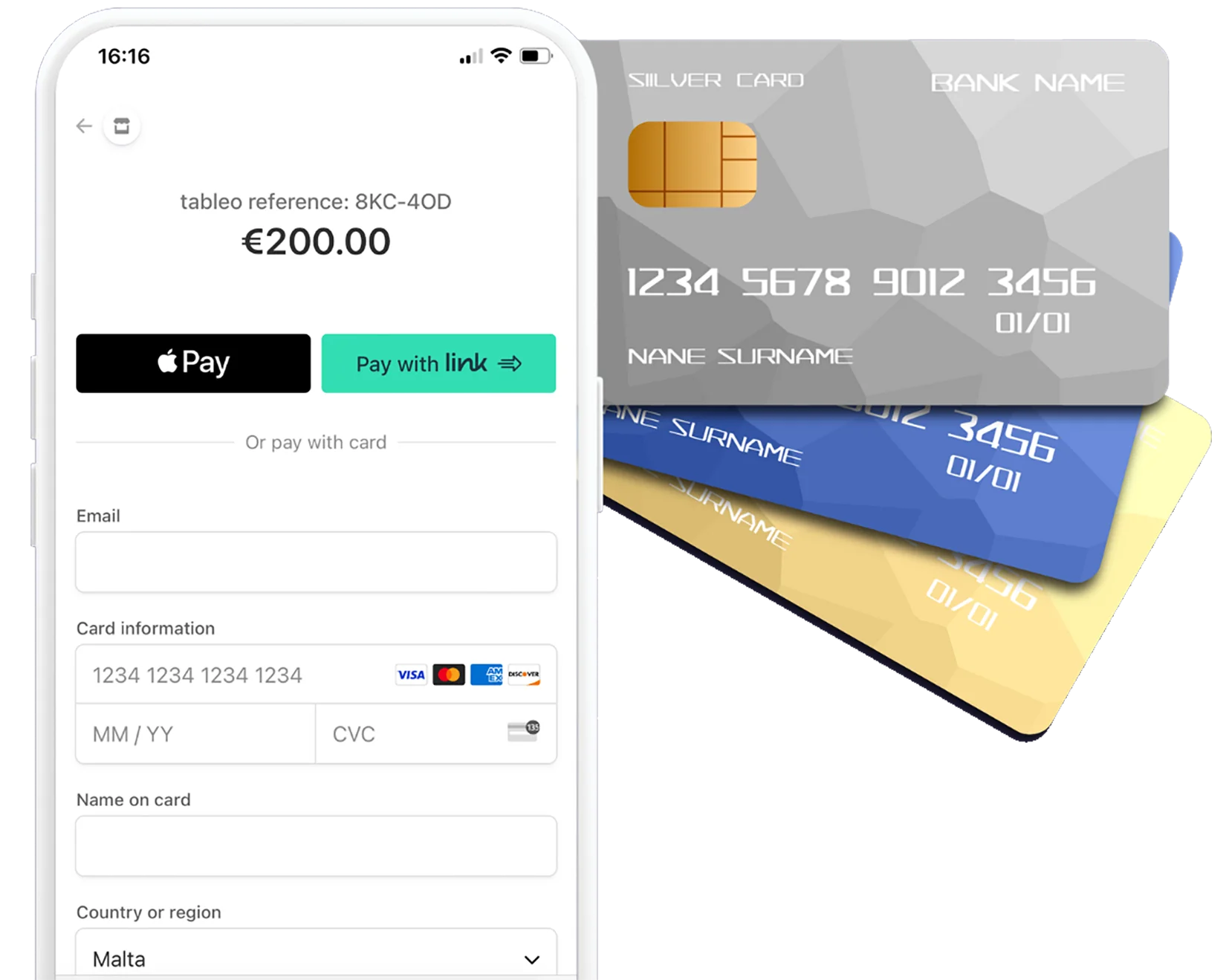 Sell restaurant gift vouchers online
Get started with Tableo
Free trial. No strings attached. No credit card.


A dedicated account manager will help you along the way.