Reviews matter and the importance of online reviews, especially in the restaurant industry, cannot be understated. Online reviews can literally make or break a restaurant's reputation, and this is where Google comes in. Google reviews are a popular feature of the Google Maps platform, where users can leave feedback and ratings based on their dining experience at a particular restaurant.
According to online reviews statistics and ReviewTrackers data, 63.6% of consumers say they are likely to check Google reviews (through Google Maps and Search) before visiting a business location — more than any other review site. Yelp ranks second at 45.18%, followed by Tripadvisor and Facebook.
In this blog post, we will explore how both customers and restaurateurs can benefit from Google restaurant reviews, and we will explore ways in which to get more reviews on Google.
The importance of Google restaurant reviews
Authentic feedback:

Google restaurant reviews provide customers with authentic feedback from other diners who have experienced the restaurant's food, ambiance, and service. Customers can get a fair idea of what to expect when they visit the restaurant.
Better decision making:

The reviews help customers make more informed decisions when choosing a restaurant. They can easily compare the reviews of different restaurants and choose the recommendation that suits their preferences.

Improved dining experience: By reading reviews, customers can get an idea of what dishes are worth trying, the restaurant's popular seating areas, and the quality of the service. Some reviews also include images, which all in all can help customers plan their visit better, leading to a more enjoyable dining experience.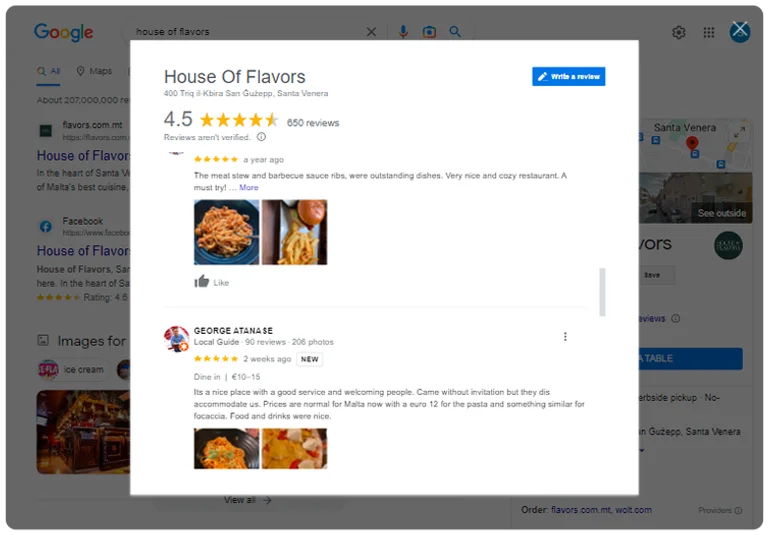 Benefits for restaurateurs:
Increased visibility:

Google restaurant reviews can help restaurants increase their visibility online. Positive reviews can help improve a restaurant's ranking on Google, making it more visible to potential customers.
Reputation management: Restaurant owners can use the feedback received from Google restaurant reviews to manage their online reputation. They can address negative reviews by responding to them and addressing the customer's concerns.

Feedback for improvement: Restaurant owners can use the reviews to improve their offerings. Feedback from customers can help them identify areas of improvement and make necessary changes to their menu, service, or ambiance.
How to get more google restaurant reviews
We've seen how getting more restaurant reviews on Google can help your restaurant increase its online visibility and reputation, as well as providing valuable feedback to help you improve your offerings. But the bottom line is – all this will help increase your online restaurant bookings and revenue. A recent study by Trustmary has shown that:
"Businesses with more reviews (than the average) across sites generate 54% more revenue"
Here are some tips on how to get more customers to write a review:
Provide a great dining experience: Ok so we are stating the obvious here! Clearly the best way to get good reviews is to ensure your food is delicious, the service is impeccable, and the ambiance is welcoming.

Make it easy for your customers: So you could verbally ask each and every customer to write a review as they leave your restaurant… however it is unlikely that your front of house will remember to do this, or that your customers will actually bother. How much easier it would be if Google would ask on your behalf. This is possible when you have a "Reserve with Google" enabled. More about this below.

Respond to customer reviews: When customers leave an online restaurant review, respond to it promptly and professionally, whether it's positive or negative. This shows that you value their feedback and it contributes to your brand's trustworthiness.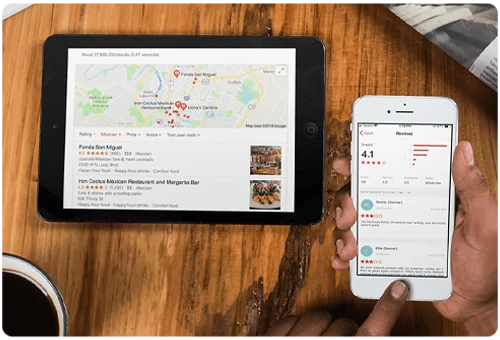 45% of consumers say they're more likely to visit a business if it responds to negative reviews.
Use social media: Use your website or social media to promote your positive reviews and encourage other diners to also leave their own.
Enable Reserve with Google
You know that added "Reserve a table" button you see on some restaurant listings on Google? Well here's why you should get it for YOUR establishment and how.
1. Occupy top search spots: Restaurants that use this function receive higher visibility in Google's search engine services. In layman's terms, you will appear higher up in search results for popular search terms like "restaurants near me" or "Restaurants in ". Why? Because Google likes to promote its own services… and you get a steady stream of new diners that may have never even known you existed.
2. Improve customer experience: You'll be making it so easy for diners to book a table at your restaurant. They do so straight from that "Reserve a Table" button in just a couple of clicks. No calls, no waiting, instant confirmation – what's not to like?
3. Increase Google reviews: As we mentioned earlier in the post, all customers that booked through "Reserve with Google" receive an automatic email/SMS notification from Google, requesting to leave a review, some time after having left the restaurant. Leaving a review is as simple as booking a table – all they have to do is click on the link, leave a rating on Google and a comment should they wish to.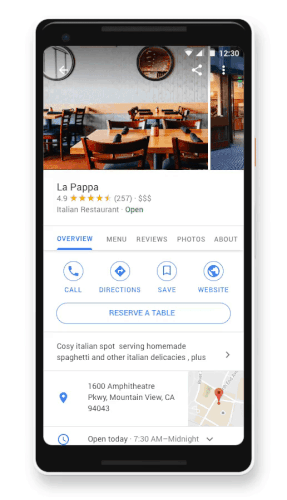 How to get your "Reserve a Table" button to get more reviews
Tableo is a registered "Reserve with Google" partner that has helped 1000s of restaurants get their "Reserve a table" button setup. Set up and training is absolutely free of charge and takes approximately 24 hours to go live. If you want to find out more, simply fill in your details and a member of the team will be in contact.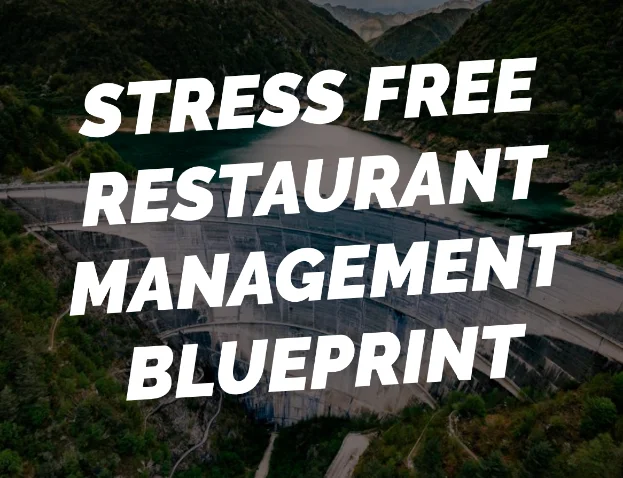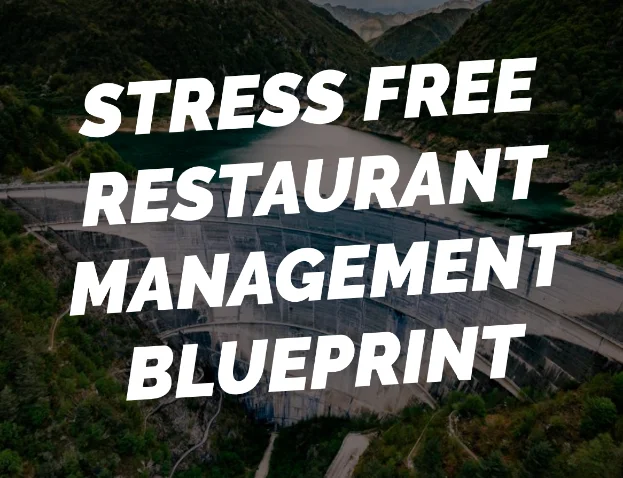 Stop wasting time when
managing restaurant reservations
Save time, reduce stress and fill your restaurant while you sleep.