With Halloween just around the corner, now's your chance to offer your guests an experience to remember. From frightening décor and themed dishes to special events and promos. Prepare to embrace the Halloween spirit and establish your business as the go-to place for a frightfully fun event!
Creating a Halloween fantasy at your restaurant sets the tone and produces a unique atmosphere. Here's a few ornamental suggestions:
Spook up the lighting: Use dimmer or coloured lighting and add flickering candles or LED lights.

Cobwebs & creepy crawlers: Decorate tables, chandeliers and corners with plastic spiders and artificial cobwebs.

Pumpkin patch: Place carved pumpkins on display or make a centrepiece with a pumpkin motif.

Skeletons and skulls: To give an extra dosage of spookiness, strategically hang or place skeletal props, skulls or skeletal hands.

Eerie sounds: Make a Halloween-themed music mix with spooky songs and chilling melodies.
Creating a menu with a Halloween theme generates excitement and encourages clients to try new things.
Try serving cocktails with weird garnishes and ominous names such as "Witch's Brew." Or think of including glow-in-the-dark or dry ice components.

Provide a variety of sweets that mimic traditional Halloween goodies, like ghost cupcakes, pumpkin-shaped biscuits, or cakes decorated with spiderwebs.

Create limited-edition menu items based on Halloween-inspired flavours and themes. Consider adding seasonal ingredients like pumpkin, caramel apples, or spices to your cuisine.
Host spooky events and specials
Draw in customers and boost foot traffic to your restaurant by organising one off events and specials. Here's 5 suggestions to choose from.
1. Arrange Halloween-themed costume parties for both children and adults, complete with competitions, gifts and games.
2. Offer happy hours to entice groups to celebrate Halloween with friends at your restaurant.
3. Organise screenings of Halloween or vintage horror movies. Use blankets and pillows to create a comfortable indoor or outdoor atmosphere.
4. Hold a contest for carving pumpkins and display the winning entries in your restaurant. Customers should be encouraged to vote for their favourite creations.
5. Work with nearby businesses to plan a secure and enjoyable event for trick-or-treaters. Customers can visit participating businesses to collect gifts or take advantage of promotions.
Manage your Halloween bookings with Tableo
With Halloween celebrations becoming more and more popular, it's essential to effectively manage customer reservations and provide a pleasant eating experience. A restaurant reservation management system like Tableo can help you with the following:
Reservations are made more quickly online, cutting down on wait times for the customer

The system gives you up-to-the-minute updates on table availability, enabling you to plan your seating more effectively and offer better service.

All customer data is gathered, enabling tailored marketing efforts and increasing client loyalty.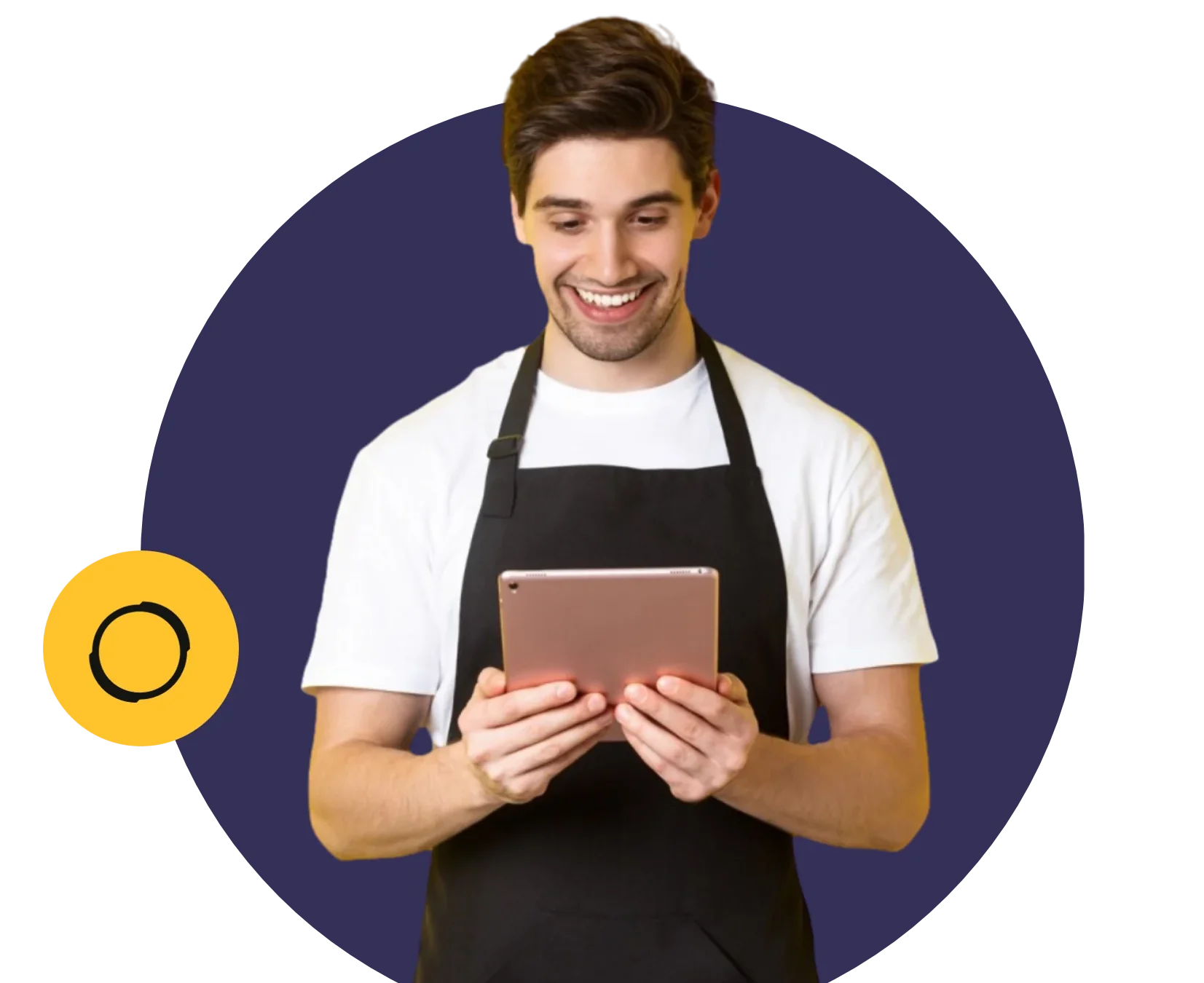 Stress Free Restaurant Management EBook
Learn how to save time, reduce stress and fill your restaurant while you sleep!