A guide to upgrading your restaurant reservation strategy
The quality of food and service offered at your restaurant is exceptional and your staff is friendly and competent, providing guests with an experience that leaves them eager for more. However, to attract customers in the first place, it's crucial to have a strong presence on Google.
Being found on Google Search and Google Maps can greatly increase the number of table reservations at your restaurant. In this article, we'll provide you with five simple and effective ways to improve your restaurant's Google presence, helping you to reach a wider audience and secure more reservations. Get ready to take your Google game to the next level!
Enhance your Restaurant's Online Presence through Reserve with Google
To attract more customers to your restaurant and secure more reservations, it's important to have a strong online presence on Google.
1. Establish a Google My Business profile: This will help you get noticed and easily found by potential customers on Google.
2. Build a professional website: A well-designed and user-friendly website is a must-have for any restaurant.
3. Utilise 'Reserve with Google': Make it easier for customers to book a table at your restaurant by using the Reserve with Google feature.
4. Manage your restaurant's online reviews: Pay close attention to your Google reviews and respond promptly to negative feedback.
5. Generate engaging content to attract visitors to your website: Create blog posts, videos and other types of content that will interest your target audience and drive traffic to your website.
By following these 5 tips, you will be well on your way to increasing your restaurant's online presence and securing more reservations via Google. Or, if you do not feel like decoding these cryptic words, don't break a sweat. Just contact us and we'll do the work for you – for free!
1. Establish a Google My Business profile
One of the key ways to boost your restaurant's visibility on Google and increase the number of reservations is by creating a Google My Business profile. This free tool provides many benefits for your restaurant, including:
Improved visibility in Google searches.

Display important information, such as opening hours, address, phone number, website, and booking page link.

The ability for customers to write reviews and provide feedback.

Showcase your review score and number of reviews.

Option to post images of your venue and menu.

Allow visitors to reserve a table directly from your Google My Business profile.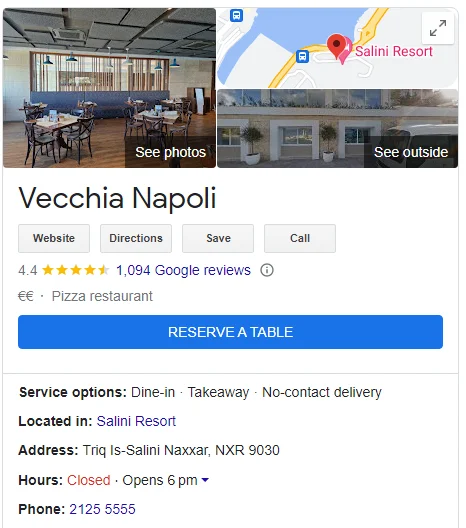 2. Build a professional website
Having a well-designed website is crucial for your restaurant once you've established a Google My Business profile. This is because potential customers may visit your website to learn more about your restaurant, get a sense of the atmosphere and experience you offer, see if you have any special events or deals, and access your social media profiles.
Your restaurant's website aim should be to attract visitors and show up in Google searches. To make your website appealing, you should include the story behind your restaurant, introduce the staff, showcase pictures of the venue and food, announce special events and offers, and include links to your social media accounts. By doing this, you can give your restaurant a personality and create an inviting atmosphere, as well as make it easier for customers to visit and engage with your business.
Did you know that you can get Google reservations for your restaurant? That's right! By utilizing the 'Reserve with Google' option on your Google my Business profile, customers can easily book a table with just a few clicks. The big blue button is prominently displayed on your Google account and makes it simple for customers to reserve a spot at your venue. By offering this service, you not only make it more convenient for customers to book, but you also increase the chances of them actually making a reservation with the clear and noticeable button.
Clicking on the blue 'Reserve with Google' button takes customers to a streamlined booking widget, making the process a breeze, especially for those on mobile. The booking experience happens within the Google My Business listing, so users don't have to leave to complete their reservation. This mobile-friendly feature is a big plus for customers.
FAQ: I want to increase bookings for my restaurant! How can I get the Reserve with Google feature?

Look no further as we are here to help you out!

Google reservations for restaurants are not included automatically, however, Tableo is the first and only reservation management platform in Malta & Gozo to be partnered up with Google. We can assist you in getting the button added to your profile – in less than 24 hours. Contact us for more information to take advantage of this opportunity.
4. Manage your restaurant's online reviews
Managing customer reviews is a crucial aspect of running a successful restaurant. Online reviews play a vital role in attracting new customers and keeping existing ones. 
Positive reviews not only enhance your restaurant's reputation, but they can also improve your restaurant's visibility on Google and increase your Google ranking.
Furthermore, engaging with customers through reviews can strengthen your relationship with them and make them feel valued.
Google considers online reviews when ranking restaurants, which is why it's essential to regularly monitor and respond to your online reviews.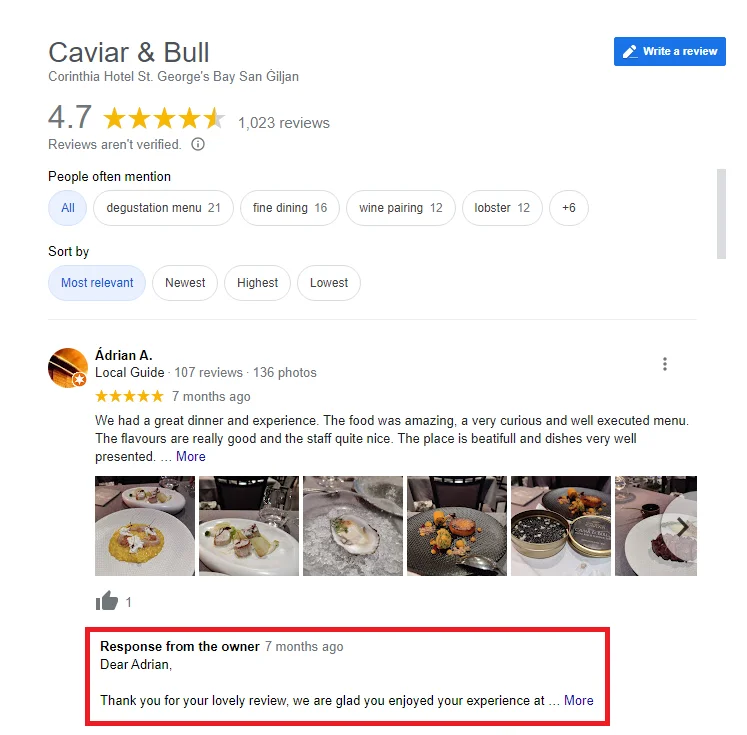 5. Generating engaging content to attract visitors to your restaurant's website
To improve your restaurant website's visibility on Google, it is important to frequently post fresh, relevant content. This type of content is seen as valuable and can potentially lead to a higher ranking on Google's search engine results page. Regular updates on your website will prompt Google's search engines to come back and crawl it, resulting in its eventual indexing on the search engine.
Don't let your restaurant be just another face in the crowd. Let us help you stand out and make your restaurant the talk of the town. With our expertise, we will have your restaurant rising to the top of the search engine rankings and winning over customers with just a few clicks. Why settle for mediocre results when you can have amazing ones? Give us a shout, and let's help you make some magic happen!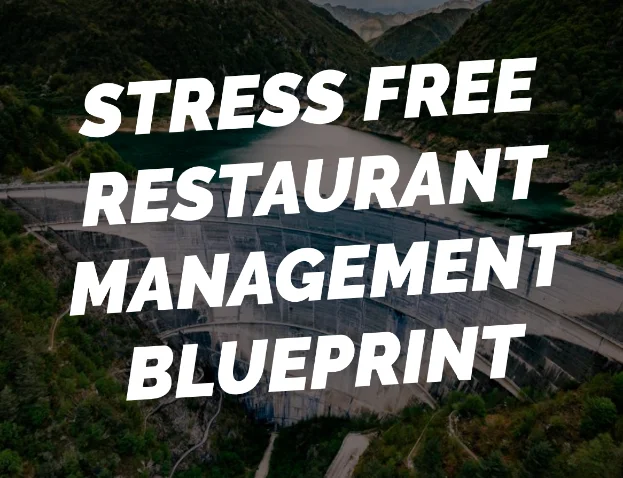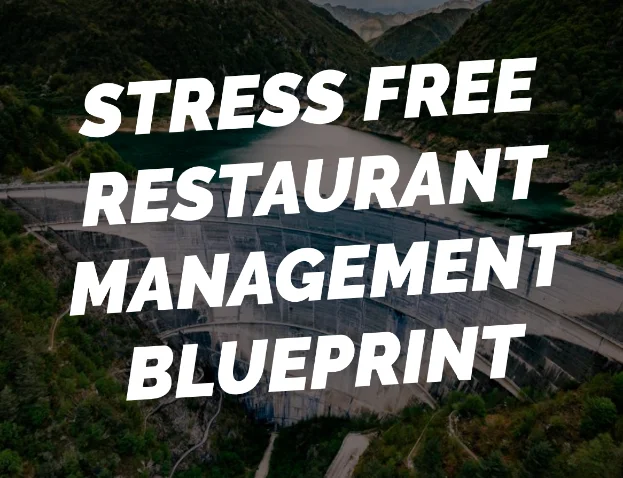 Stop wasting time when
managing restaurant reservations
Save time, reduce stress and fill your restaurant while you sleep.