Increasing reservations for a restaurant can be a challenging task, but with the right tools and techniques, it can be a straightforward process. One of the most important aspects of managing a restaurant is ensuring that it operates efficiently, and this includes making sure that there is a consistent stream of reservations. Here are some examples and tips on how to increase reservations and improve the performance of your restaurant.
1. Use a restaurant reservation management platform
One of the most important tools that you can use to increase reservations is an online restaurant reservation management platform – Yes, that's right, no more pen and paper! Tableo is an excellent platform that helps restaurants of all sizes get organized, save time, automate bookings, turn more tables, collect payments, reduce no-shows, and much more. Having a restaurant reservation system in place, such as Tableo provides you with an easy-to-use interface that allows you to manage all of your reservations and payments, reducing the amount of time that you need to spend on administrative tasks.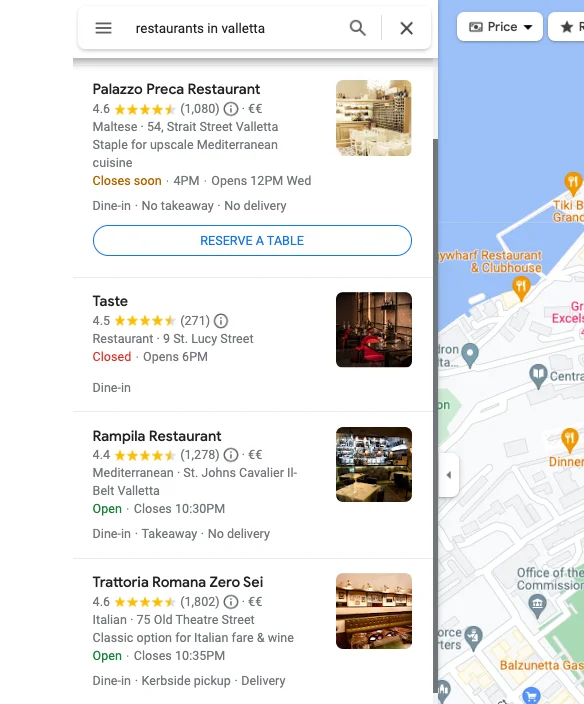 Tableo is proud to be in partnership with Google, specifically through Reserve with Google, which integrates Tableo's restaurant reservation system into both Google Search and Google Maps. This partnership offers a significant benefit to restaurants by allowing them to reach a wider audience and make it easier for customers to find and book their dining experience. The integration of Tableo's reservation system into Reserve with Google provides a seamless experience for guests to book a table, as they can easily find and put in the booking without having to leave the Google platform.
At Tableo, we understand the importance of staying ahead of the curve and providing restaurants with the tools they need to succeed. You can find more information on how your restaurant can be found on Google Maps and Google Search by checking out our recent blog post on Reserve with Google.
Another way to achieve increased bookings through the reservation management platform Tableo, is its integration with Michelin Guide. This partnership can provide many benefits for restaurants, including increased exposure, more bookings, and higher revenue.

2. Improve your restaurant marketing strategy
Promoting your restaurant is essential if you want to increase restaurant reservations. You can use social media platforms such as Facebook, Instagram, LinkedIn, and others to promote your restaurant and share information about upcoming events and special promotions. Additionally, you can create a website for your restaurant and list it on popular food review websites like Yelp and TripAdvisor. This will help you reach a larger audience and encourage more people to make reservations.
Marketing your restaurant is an essential aspect of running a successful restaurant business. With the rise of online food ordering and delivery services, restaurants must find creative ways to stand out and attract customers. One effective way to increase reservations at your restaurant is through effective marketing strategies. Here are a few ways restaurants can market their business to increase reservations, and how Tableo can help.
a. Social media marketing
With the growing popularity of social media platforms, restaurants can reach a large audience by promoting their business through these platforms. Restaurants can post eye-catching photos of their food and drinks, share daily specials, and interact with their followers. Tableo's ability to link to your restaurant's social media platforms such as Facebook and Instagram, allows restaurants to easily manage online bookings through these said platforms. 
b. Email marketing
Regular email communications with customers can help increase reservations. Restaurants can create email campaigns that feature special offers and promotions, new menu items, and upcoming events. Tableo's email marketing features allow restaurants to easily send email campaigns to their customer database and track the success of their campaigns.
Keyword optimization is the process of carefully selecting and using keywords in your website and online listings that are relevant to your restaurant's products and services and that potential customers are likely to use when searching for a similar establishment. This helps to improve your visibility in search engine results such as Google and makes it easier for customers to find your restaurant. By using relevant keywords, your restaurant's website and online listings will appear higher in search results, leading to more visibility and increased traffic.
3. Online listings
Online listings are a crucial aspect of your restaurant's digital presence. Claiming and updating your restaurant's information on popular online platforms such as Google My Business, TripAdvisor, and Yelp can help improve your visibility in search results and make it easier for customers to find your establishment.
These platforms allow you to provide important information such as the location of your restaurant, contact information, menu, and opening hours. It is important to regularly update this information to keep it accurate and relevant. By managing your online listings effectively, you can attract new customers and improve your online reputation.
By implementing these marketing strategies, restaurants can increase reservations and grow their business. Tableo's features and integrations not only make it easy for guests to make a reservation, but also for restaurants to implement effective marketing campaigns, manage their reservations, and boost their visibility.
4. Taking action on any customer feedback
Positive customer reviews and feedback play a critical role in the success of a restaurant. They are a window into the customer's experience and a testament to the quality of food, service, and ambiance that a restaurant offers. With positive reviews, a restaurant can build its reputation and establish itself as a go-to destination for diners.
However, not all reviews and feedback are created equal. While some customers may be quick to praise a restaurant for its delicious food and exceptional service, others may not have actually dined at the restaurant but still leave a review. This is where Tableo's restaurant review system comes in.
Tableo allows restaurants to filter through the feedback from customers who have actually dined at the restaurant, ensuring that the reviews and feedback they receive are from customers who have had first-hand experience. This allows restaurants to get a true picture of their customer experience and make informed decisions about their operations and customer service.
With Tableo, restaurants can collect and manage customer feedback in one place, making it easier for them to respond to reviews, both positive and negative, and improve their overall reputation. By leveraging the power of positive customer reviews, restaurants can build their brand, increase customer loyalty, and attract new customers. So, if you're looking to improve your restaurant's reputation, Tableo's restaurant review system is the perfect platform to help you do just that.
5. Utilise Tableo's features
Integrating Tableo's reservation system to your restaurant's website can greatly increase your number of reservations. With the Tableo widget, customers can easily book a table through your restaurant's website, rather than having to call the restaurant. This saves both the customers and your time and effort, making it more convenient for patrons to make a reservation. Additionally, it eliminates the need for the restaurant to manage bookings through multiple channels, as all reservations can be centralised in the restaurant's Tableo account. By offering a streamlined reservation process, Tableo can help restaurants provide a better service to their customers and drive more revenue to their business.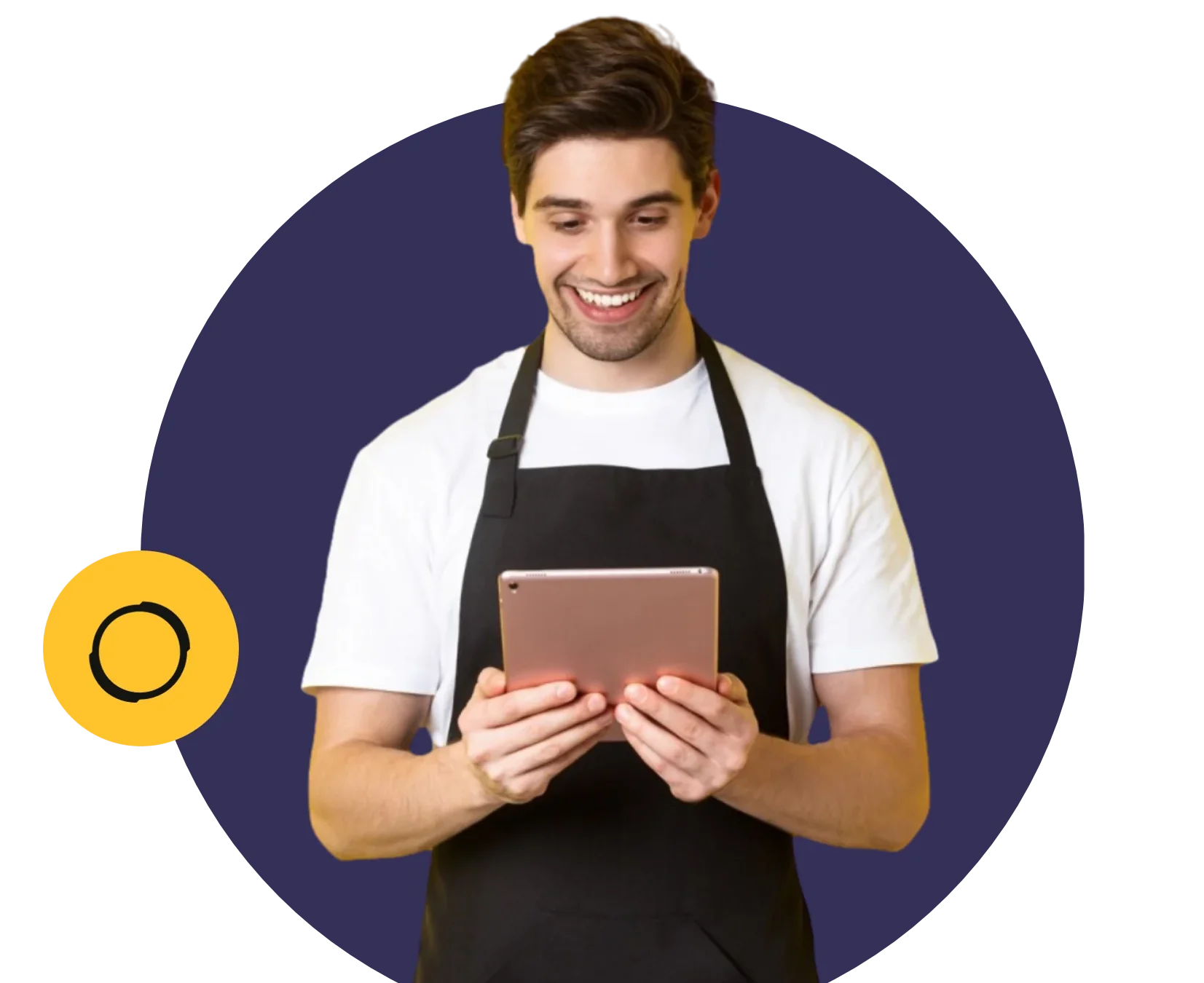 Stress Free Restaurant Management EBook
Learn how to save time, reduce stress and fill your restaurant while you sleep!