An increasing number of individuals are opting to make their table reservations online rather than over the phone.
A recent study in the UK showed that 47% of restaurant consumers claim that making reservations online is easier than making restaurant reservations in other ways. With 44% also saying they are more likely to make restaurant reservations if they have the option to do so online.
And why is this? What makes online reservations so important to your restaurant business? Here are just a few of the benefits:
Tableo is one of the best restaurant management systems for the restaurant and hospitality industry on the market. It's designed to help restaurants streamline their booking process and improve the customer experience. Let's explore some of the ways that you can use Tableo to integrate with different aspects of your restaurant and as an effective online booking system.
Website booking form integration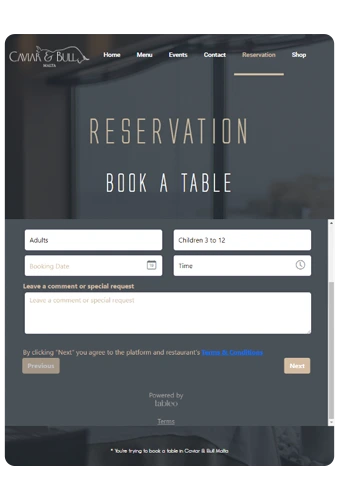 Tableo's online booking widget is a powerful tool that gives restaurants access and seamless integration into its online reservation software. The widget can be easily embedded on any website, including custom-built websites, without the need for any technical knowledge.
Once embedded on the site, the widget allows customers to make reservations directly from the restaurant website. This eliminates the need for guests to navigate to a separate booking page or external website, making the process more convenient and user-friendly. Guests can simply click on the widget and see the available options for their desired date and time. They can then proceed to make a reservation with just a few clicks.
The widget is also designed to be intuitive and easy to use. The layout and design can be customised to match the restaurant's website, making it look like a seamless part of the website. Whether guests view the website on a desktop computer, tablet or iPad, or mobile device, the widget will adjust to the screen size and provide an optimal booking experience.
Tableo integrates with Stripe allowing restaurateurs to take online payments via the online booking widget. Payment fees can be withdrawn for no-show or late cancellations that break cancellation policies. It's also wise to request pre-payments for large groups on special days such as Valentine's Day, Mother's Day, New Year's Eve and so on.
Facebook and Instagram integration
Tableo allows restaurants to integrate their online restaurant reservation system with social media platforms such as Facebook and Instagram. This integration allows customers to make reservations directly through the restaurant's social media profiles, rather than having to navigate to the website of a restaurant or call the restaurant to make a reservation. This can provide a more seamless and convenient experience for customers, and can also help to increase the visibility of the restaurant.
Through the integration, the restaurant can promote a reservation link on their social media platforms. They can also track the number of reservations made from social media, which can give valuable insights into how to reach their target audience more effectively. Additionally, it can also help to drive more bookings for the restaurant by making it more convenient for customers to make reservations and by increasing the visibility of the restaurant's social media pages.
Reserve with Google integration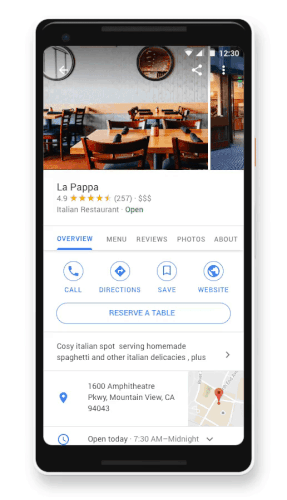 Tableo has partnered with Google to integrate its online booking system with Google's Reserve with Google platform. This partnership allows restaurants that use Tableo to be listed on Reserve with Google, which is a platform that allows diners to discover and book a table at local restaurants directly via web Google Search and Maps.
With this partnership, customers can also view real-time availability and book a table online, directly from the reservation platform without having to navigate to the restaurant's website. This makes the booking process more convenient and streamlined for guests, increasing the chances of them making a reservation.
Additionally, the integration with Reserve with Google allows Tableo to be easily discoverable by guests looking for a restaurant on Google, increasing visibility and driving more bookings, and guests for the restaurant. This partnership can also help to improve a restaurant's online presence, as it allows them to be listed on one of the most widely used search engines in the world.
Instant confirmation for guests
With Tableo, you can rest easy knowing that the system is always working to ensure that bookings are managed efficiently. Tableo is aware of your service hours, your dining areas, your table configuration, and your real-time table availability. This means that it will only show what days and hours are available to your guests. Once a booking is made, covers can automatically be placed on available tables in their selected dining area, with the customer receiving immediate confirmation for their reservation.
As a restaurateur, you will still have complete control of how and when your customers can book online. Tableo will simply assist you in taking bookings more efficiently. This means that you can focus on running your restaurant and leave the booking and table management to Tableo.
Send automatic reservation reminders
Features like Tableo's automatic booking reminder are powerful tools that help restaurants to improve customer satisfaction and reduce the number of no-shows, resulting in more revenue for the restaurant. By sending out automated email & SMS notifications to guests about their upcoming reservations, restaurants can ensure that guests are reminded to confirm their bookings and arrive on time.
The automatic reminder feature is easy to set up and customize, allowing restaurants to choose when and how often to send out notifications. For example, restaurants can send out an initial reminder a few days before the reservation, followed by a second notification the day before the reservation. This can help to increase the chances of guests showing up on the day of the reservation.
Stay in control even with online bookings
With Tableo, you will have complete control over your future and real-time bookings. You can easily open and close dining areas and tables to the public when taking online bookings, giving you the flexibility to adapt to any situation. For example, if you are short on staff or perhaps even have an event on a particular day, you can close off a service hour or dining area with just a click of a button. This allows you to manage your reservations with ease, ensuring that your guests are always served excellently and that your restaurant staff is not overworked.
Ready to take the next step?
If you have never used a restaurant reservation management platform before, the Tableo team is dedicated to providing you with the support you need to get started. We can walk you through the process of setting up to help you manage your reservations in a fast and easy way so that you can focus on what matters most. With Tableo, managing your reservations has never been easier.
Contact us today to get started with a free trial, with no strings attached.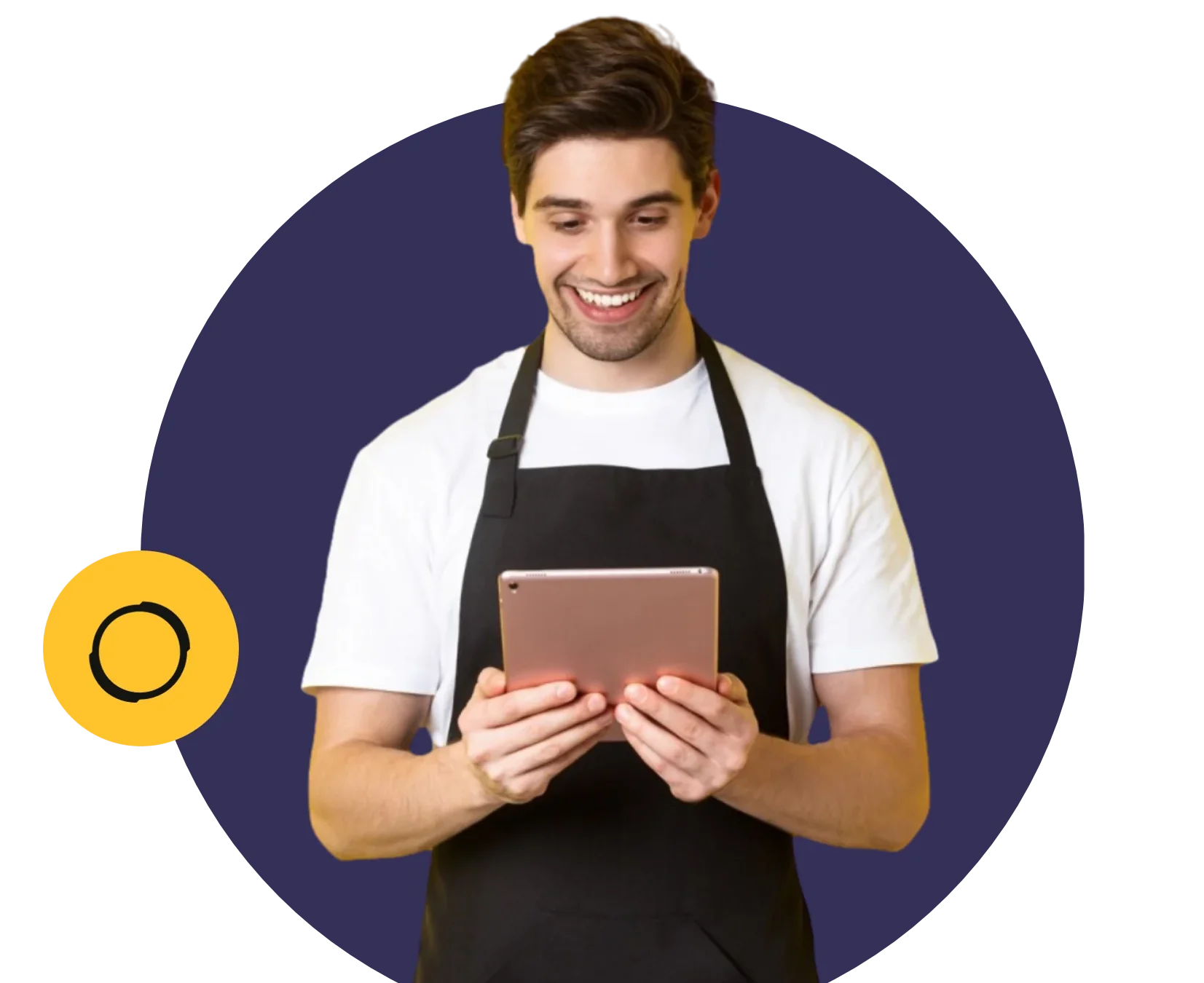 Stress Free Restaurant Management EBook
Learn how to save time, reduce stress and fill your restaurant while you sleep!