Those that work in the hospitality and restaurant industry know how difficult it can be to meet customers' needs while juggling a busy kitchen and also taking bookings.
Keeping track of online reservations, no-shows, and walk-ins can be overwhelming, especially during peak hours. Customers are not prepared to wait and want to know right away if their booking has been confirmed. Not only that, but traditional methods such as a paper diary can lead to double bookings, over-bookings, and lost reservations.
In today's fast-paced world, restaurants are facing more competition than ever before. In order to stay ahead of the game, restaurants need to constantly innovate and improve their services. One way to do this is by adopting new technology, such as a restaurant reservation management platform like Tableo.
Say goodbye to the paper diary. Hello Tableo!
Tableo is a restaurant reservation platform that allows for easy management of reservations, all in one place. It allows restaurateurs and managers to rid themselves of the chaos of managing reservations, welcoming a more organised and efficient system.
Tableo's restaurant booking system streamlines the process of handling reservations, is super easy to use and much more efficient. Restaurants can easily keep track of restaurant bookings, manage no-shows, and even implement crowd control measures.
Multiple booking channels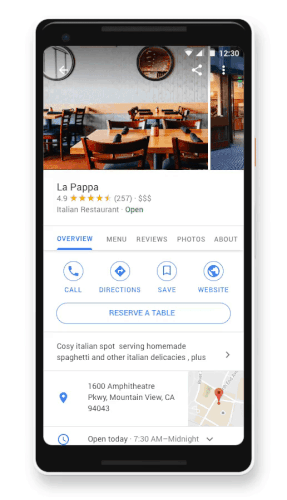 Although receiving requests for reservations through multiple channels like calls, sms and social media, can be stressful to handle, with Tableo not only is it easy to manage, but it's also easy to take online bookings and add additional channels for increased revenue. 
Tableo integrates seamlessly with restaurant social media profiles such as Facebook and Instagram. It also integrates with Reserve with Google and the MICHELIN guide. This allows diners to find a restaurant and book a table directly from Google Search and Google Maps or in the case of MICHELIN, from restaurant listings on MICHELIN guide's website and apps. 
Take bookings 24/7 
Having an online booking system on multiple channels increases the chances of filling up tables and ultimately, increases revenue. Restaurant owners & managers are able to receive and consolidate online restaurant reservations around the clock. No need to wait for the restaurant to be open in order to take reservations.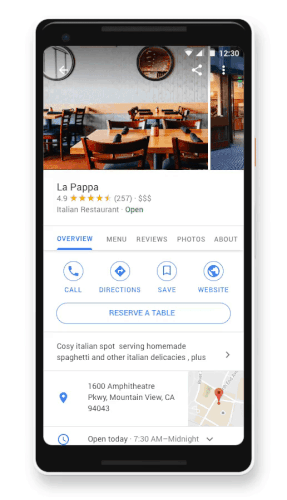 Cut costs
Tableo's integration and automation of the reservation process can be cost-effective for restaurateurs. It reduces the need for additional staff to handle reservation calls and increases the efficiency of existing staff.
Work on the go
Tableo offers a cutting-edge design and mobile-friendly interface, which means that restaurant staff can manage reservations from anywhere. Staff can respond to customer inquiries promptly, even from their smartphones.
Easy for the restaurant and customer too
Tableo not only makes it easier for the staff to handle bookings, it also helps to provide great service to customers. With the adoption of online booking channels, customers are immediately notified of confirmed table reservations, by email and SMS.
With its real-time table availability feature, customers can check the availability of tables in actual time and make real-time bookings.
Booking analytics & guest insights
Tableo's analytics feature provides detailed information about the performance of their reservation process. This includes data such as the number of bookings received, most popular booking channels, the number of tables filled and customer demographics.
Elevating the customer experience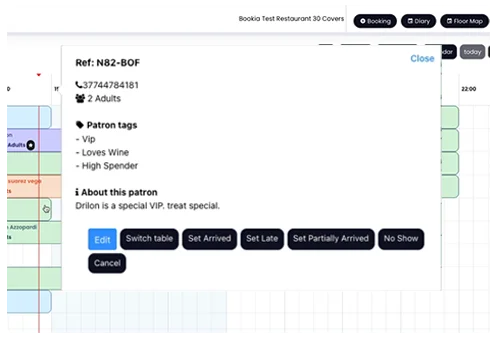 With Tableo, any information about guests can be communicated internally, specifically with the kitchen staff who can plan in advance on the amount of food supply needed. This will in turn result in cost-effective decisions, whereby the chefs can also be notified of any food intolerances diners may have. This will help to provide a better guest experience and avoid any potential mishaps during the meal service.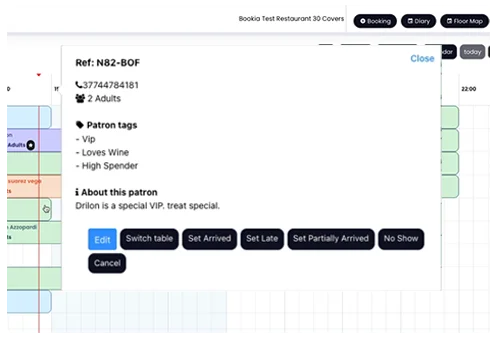 Improving restaurant service and operations
Through Tableo's reports, restaurants can also make informed decisions about variables such as staffing levels, table arrangements, and marketing strategies. Tableo's analytics feature provides visibility and helps restaurants see patterns and trends of customers through a guest database, which can help them improve their reservation process. This will, in turn, make customers happier and increase the restaurant's turnover and profit.
Reducing no-shows & late cancellations
Another important aspect of restaurant management is dealing with no-shows & late cancellations. Having customers who do not show up, or cancel at the last minute, when they have made a reservation is a major problem for restaurants as it results in lost revenue and wasted resources.
Tableo makes it easier for restaurants to deal with customers not showing up to their booking, or canceling at the last minute. The no-show features included within Tableo allow restaurants to:
Set up a cancellation policy.

Send diners on-the-day email and SMS reminders about their bookings.

Take reservation deposits and prepayments on every guest or per reservation.

Request credit card details to secure a table.

Withdraw no-show or late cancellation penalty fees.
Interactive restaurant floor plan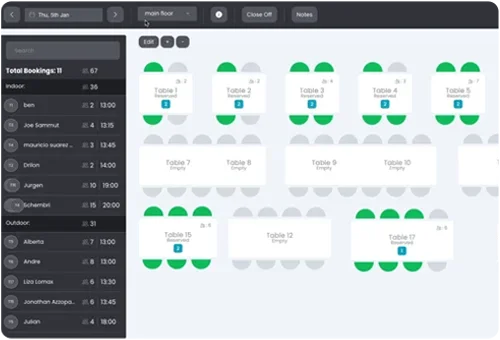 The Tableo restaurant floor plan feature is a great tool for restaurants to manage their reservations and seating arrangements more effectively. Restaurants can create a digital layout of their establishment and easily update the floor map as tables become available or occupied. By having a digital visual view of their seating arrangements, restaurants can optimise the use of their space, turn more tables, and increase the efficiency of the service provided.

A digital layout also allows managers to assign tables to specific bookings and track customer seating preferences, ensuring that their diners are seated comfortably. This can be especially useful for large restaurants or for restaurants that want to ensure that their VIP customers are given priority seating.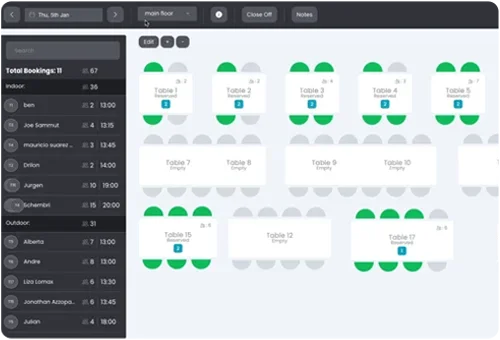 Manage the flow of guests
Tableo's crowd control feature is designed to help restaurants manage the flow of guests during specific times, and ensure a smooth dining experience for diners. This feature gives access to restaurants to set limits on the number of reservations that can be made at any given time, ensuring that the restaurant does not become overcrowded, hindering both the kitchen as well as front of house. Especially useful during peak dining hours or special events.
Restaurants can proactively manage the flow of guests and avoid potential issues before they happen. The crowd control feature helps reduce wait times, improves the overall customer experience, and ultimately drives more repeat business.
Tableo's Crowd Control is very flexible when it comes to special events as it allows the restaurant manager to either define new set crowd control values, or override the standard crowd control setting altogether.
Choose Tableo as the reservation system for your restaurant
If you have never used a table management platform before, we assure you that Tableo is one of the best restaurant reservation systems out there. It excels because of its ease of use, affordability and management features. It will help your restaurant achieve a higher volume of reservations through mobile bookings, as well as increased revenue through online payments and repeat business.

Convinced? We can get your restaurant up and running on Tableo in just a few minutes. Our team is dedicated to providing you with all the support you need to get started and will continue to support you along your journey. Let Tableo take the headache out of your restaurant reservations, so that you can focus on what matters most!

Contact us today to get started with a free trial, free set up, free support and no strings attached.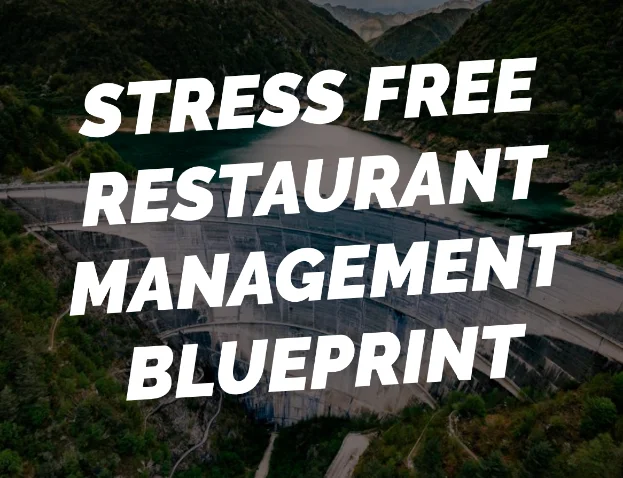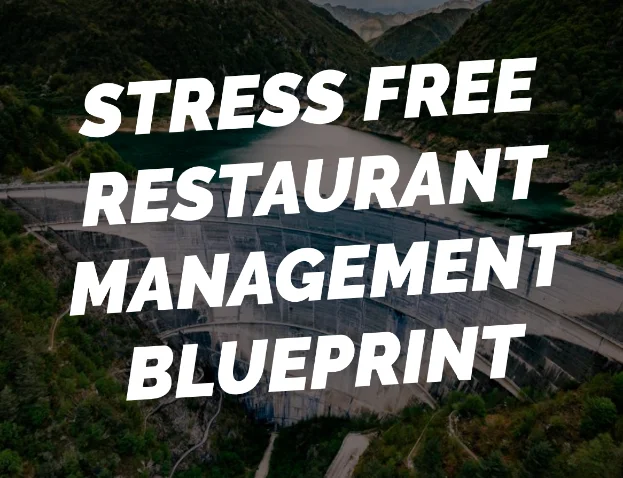 Stop wasting time when
managing restaurant reservations
Save time, reduce stress and fill your restaurant while you sleep.